Minister for Trade and Export Growth David Parker says NZ China Council's Southern Link proposal is ripe for further development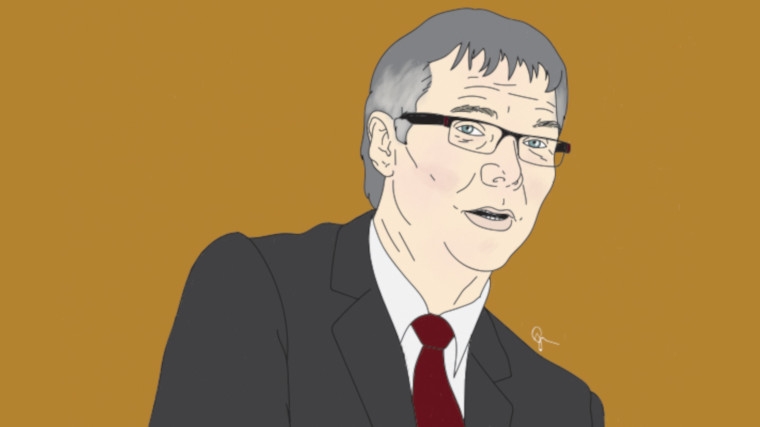 Minister for Trade and Export Growth David Parker says the New Zealand China Council's (NZCC) Southern Link proposal has the potential to provide a major boost to the country's trade and tourism.
Parker was speaking at the council's Southern Link Conference. The organisation wants to see New Zealand become a freight, logistics and e-commerce hub between Asia and South America as part of China's Belt and Road Initiative. 
"There is an opportunity to make New Zealand a major and natural connection point between China and South America – it's called the Southern Link.  The idea has been talked about for some time. China's BRI [Belt and Road Initiative] provides a framework to make it a reality," an NZCC press statement from last month says.
Two-way trade between New Zealand and China is now worth more than NZ$30 billion a year and Parker says New Zealand's in a good position to benefit from increased trade between South America and Asia.
"New Zealand is positioned in what the aviation sector term a funnel, meaning that we're well positioned as a natural collection point for passengers and airfreight from East and South East Asia and Eastern Australia to move them onto South America and vice a versa."
He says since Air New Zealand introduced direct business flights to Buenos Aires in 2015 the number of Argentinian tourists to New Zealand has increased five-fold. Parker says this is a sign of the growing links that are developing between New Zealand and South American countries.    
"In our discussions with South American government's we know they are seeking to diversify their trade and as they seek to build their domestic incomes and productivity patterns of trade are changing too. In 2017, 20% of Latin American and Caribbean exports went to Asia, up by 18% on the year before. It pretty impressive growth. Roughly 20% per annum."
He says currently 53% of New Zealand's exports go to Asia and around 13% goes to the Americas.
"These rely on both trans-Pacific shipping and for perishable goods and tourism, efficient air transport. Both forms of transport are critical to our economic wellbeing and continuing to improve the connections that allow New Zealanders and our trading partners to engage across the world helps us all."
Turbocharging existing infrastructure
Parker says creating the Southern Link wouldn't involve starting from scratch because we already have the airports, ports and logistics companies.
"This is about turbocharging what's already here instead of creating something from scratch," Parker says. "Many of the baseline requirements are already in place to develop New Zealand as an aviation hub. The conditions seem ripe for further developing the Southern Link concept."
But what would it entail?
"Well at its simplest level the hub should facilitate seamless and convenient exchange of goods and travel for people between the eastern and western sides of the Pacific Ocean," Parker says.
He says because of our location New Zealand would offer a faster route for travel and freight between South America and Asia.
"A growing New Zealand aviation hub could also support growing tourism between Asia and South America further develop services for people travelling between these regions and increase the onward travel options available to all travellers."
He says increased air services would also benefit many of our exporters who want to get their goods to overseas markets.
"There are obviously issues that will need to be further considered and good communication with the respective governments will be important.
"This is a concept where New Zealand's support for open markets and rules based trading system and increased regional integration can provide clear and mutual benefits and we're firmly focused on the particular role that New Zealand can play in linking these two great regions. We think it will benefit us all."
Parker says there are existing trade barriers, but things are looking up in the South America.
"While things aren't going to happen overnight, there's a trend towards more openness."
Belt and Road and its critics
The BRI was first announced by Chinese President Xi Jinping in 2013 and was heralded as a way to promote closer ties between countries through development led trade growth. According to a report by the NZCC released last year, it will see approximately US$2.5 trillion invested in projects around the world over the next decade. The NZCC says while it was originally conceived as an infrastructure development programme along the ancient trade routes linking China and Eurasia, the concept has been broadened to include a vision of enhanced connectivity along both overland routes ('the belt') and maritime lanes ('the road') linking China, Africa, South East Asia, the Pacific and on to Latin America.
Parker travelled to China in May to attend the second Belt and Road Forum and says while our Government supports the initiative our position as a developed country is different. 
"The questions upper most in my mind prior to going to the forum and the question also posed by my colleagues was how the BRI, around the many other regional agreements New Zealand is involved with, could contribute to New Zealand's sustainable and inclusive development," he says. "As an independent and developed economy with an established plan for building and funding sustainable national infrastructure we were not seeking the hard infrastructure that has been the focus of China's BRI and developing countries reflecting the need in those countries.
"New Zealand's priorities under the BRI could be a bit different including best business practice, proper regulation as well supporting the sustainability and transparency that we see as important for economic resilience and long term development in every country."
Parker says he welcomed President Xi's speech at this year's Belt and Road Forum because he made a commitment to address international concerns around the transparency, debt and environmental sustainability of BRI.
Critics have labelled the BRI as debt trap diplomacy, whereby billions of dollars are loaned to developing countries who are then expected to provide concessions to China. An article in the The Guardian newspaper said it has been described as a "Chinese Marshall Plan, a state-backed campaign for global dominance, a stimulus package for a slowing economy, and a massive marketing campaign for something that was already happening – Chinese investment around the world".
Sri Lanka signed a deal with China in 2010 to build the massive Hambantota Port which has been mired in controversy. The Sri Lankan government borrowed from China to build it, but it has been struggling since to pay back the money owed. In 2017 the Sri Lankan government signed an agreement with the state-run China Merchants Group to give it a 99-year lease over the Hambantota Port and about 15,000 acres of nearby land for an industrial zone.
A planned light-railway system in Kazakhstan which is being built as part of the BRI project recently made headlines for the wrong reasons. The US$1.9 billion railway project was supposed to start operating in 2020, but the China Development Bank halted its support for the project last year after the collapse of the bank where it had deposited money. Kazakh officials say they will have to borrow domestically to complete the work.