Productivity Commission details a series of potential funding options for local government, citing growing pressures from infrastructure, climate change and tourism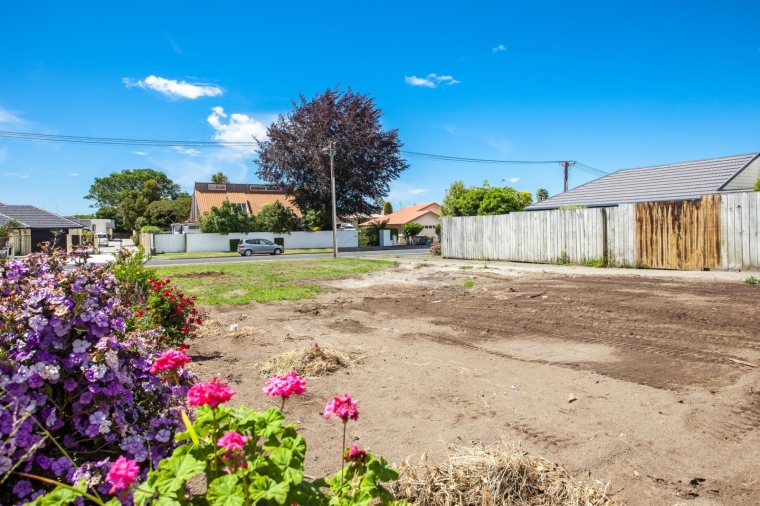 The Productivity Commission is calling for new funding options for the country's councils to help them meet a growing range of costs.
The commission's draft report on the funding and financing of local government released on Thursday says the existing rates based funding model is fit-for-purpose and should remain. But it says rising cost pressures for infrastructure, climate change, tourism and growing responsibilities placed on local authorities by central government means councils can't rely on rates alone to pay for them.
The report highlights the growing demands on local authorities in areas like Auckland.
"The failure of high-growth councils to supply enough infrastructure to meet demand is a serious social and economic problem. Councils' failure to adequately accommodate growth has been a significant contributor to the undersupply of development capacity for housing in fast-growing urban areas. This in turn has been a major driver of rapid and harmful house price increases in New Zealand since around 2000."
Funding options included in the commission paper include the introduction of special purpose vehicles (SPVs), regional fuel taxes, the establishment of a climate change agency and adaption fund, greater use of user pays and accommodation levies for tourism and central government funding for local authorities based on the level of new building work within their boundaries.
Windfall gains tax
Another proposal outlined in the report is what it terms "value capture" funding. A limited capital gains tax based on the return someone makes on their property because of public infrastructure. The report states:  
"This tool would raise revenue because property owners who enjoy "windfall gains" in their property value as a result of nearby publicly-funded infrastructure investment would be required to pay a portion of this gain to the council."
It says such funding tools, combined with congestion and volumetric wastewater charges, would help give councils the means to fund growth.
"Most councils have adequate balance-sheet capacity to finance their infrastructure development. However, a small number of high-growth councils face debt limits that may be impeding much needed investment in growth-supporting infrastructure."
It says Special Purpose Vehicles (SPV), like those that have been used in Auckland, are another way to assist councils nearing their debt limits.
"To date, Auckland Council, together with Crown Infrastructure Partners, Treasury and developer Fulton Hogan, have established an SPV that has raised nearly $50 million in long-term finance that will not sit as a debt on the balance sheet of Auckland Council (or the Crown), and therefore not count towards the council's debt limit.
"The finance is being used to fund five bulk roading and wastewater infrastructure projects to service a large new residential development in Milldale. The Government and officials are currently investigating how to expand the use of SPVs to finance large brownfield infrastructure investments that will benefit new and existing residents. The Commission supports this work and, if necessary, any enabling legislation to expand the use of SPVs."
Need for Central Government support  
Central funding support of local government based on the amount of development in a territorial authority's boundaries is also recommended. 
"To address the perception that growth does not pay for itself, the commission recommends considering a new funding stream from central government to local authorities, based on new building work put in place within an authority's boundary.
"The direct link between new building work in a jurisdiction and council revenue would incentivise councils to facilitate development and construction – two activities over which they have a considerable influence through land-use planning and infrastructure investment. A scheme of central government grants to territorial authorities directly linked to new building can be justified under the benefit principle because of the strong national interest in an adequate supply of infrastructure-serviced land and new houses to meet demand."
And the increased pressures council's are facing due to the growth in tourism are also addressed in the report. It says New Zealand has experienced a large and rapid increase in international visitor numbers in recent years, along with a growing domestic tourism market.
"This has led to sharply increased pressure on several types of services and infrastructure in districts that are popular tourist destinations. The best options to directly recover the tourists' share of the costs of mixed-use services are through greater use of user pays, and accommodation levies."
Government response
Minister of Local Government Nanaia Mahuta says because the Productivity Commission is an autonomous body running an inquiry independent of the Government, it wouldn't be appropriate to comment on the draft report.
But she says the Government wants a financing and funding system that can meet the challenges facing local government and the needs of its communities now and into the future.
"The Government welcomes the Productivity Commission's draft report into local government costs and revenue and supports its call for submissions. There will be a range of views in response to the draft report and it is important that these are captured in submissions."
The Productivity Commission is expected to present its final report to the Government in November.
The commission is also looking at the feasibility of a tax on vacant land. According to the report Finance Minister Grant Robertson wrote to the chair of the commission in April to ask for the inquiry's Terms of Reference to be expanded to incorporate the recommendations of the 2019 Tax Working Group (TWG) relating to taxing vacant land.
But no more details on the proposed tax have been included in the commission's draft report.