NZIER principal economist Christina Leung says the New Zealand economy is in good shape to weather a global slowdown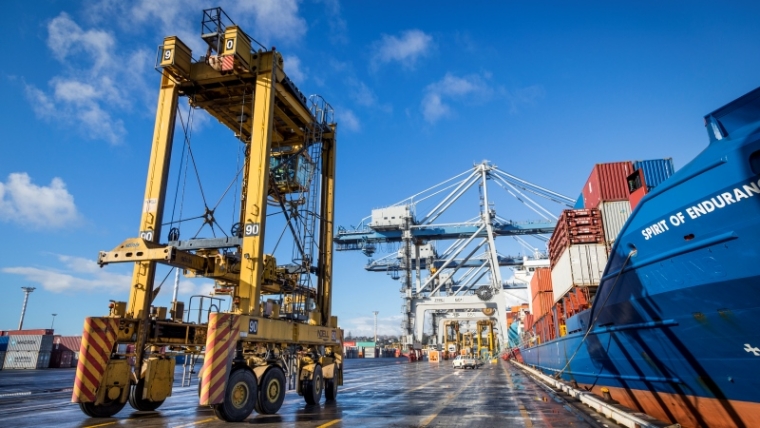 The New Zealand Institute of Economic Research (NZIER) says the country is on track to maintain an average growth rate of 2.2% over the next five years despite growing concerns about a global slowdown.
NZIER principal economist Christina Leung outlined the organisation's latest quarterly predictions at a briefing on Wednesday.
"We now expect annual GDP growth to average around 2.2% over the next five years. With the trade war between the US and China showing little sign of being resolved anytime soon, this is likely to dampen demand for New Zealand exports from 2020," Leung says.
She says the NZIER doesn't expect the economy to go into a recession, but expects another rate cut by the Reserve Bank of New Zealand (RBNZ) by the end of the year.
Record run
Leung says despite the fact it is predicting GDP growth to slow, the New Zealand economy is still on a good footing. Leung says the New Zealand economy has now experienced 33 consecutive quarters of growth – the longest stretch since records began in 1947.
"To put things in context... we have actually fared pretty well in the wake of the Global Financial Crisis (GFC)," Leung says. "In fact when we look at the OECD countries we are second only to South Korea in terms of the recovery since the GFC. Part of that reflected the strong demand for dairy in the wake of the GFC from China. Which did provide some buffer from the slowing in other areas."
And despite the current global slowdown and US-China trade war the economy isn't in a bad position.   
"With the unemployment rate running at an 11 year low of 3.9% it does suggest that even with these global headwinds there is a reasonable degree of buffer for the New Zealand economy."
But Leung says there is still some slack in the New Zealand labour market, despite the low level of unemployment. For example she says there are still 100,000 people classified as underemployed.
"That's workers who want to be working more hours."
She says such labour market dynamics are why we haven't seen strong wage growth to offset the tighter conditions in keeping with more historical trends.
Lack of business confidence
But Leung says business confidence remains weak and report suggest businesses are struggling to pass on rising costs and are also reporting a softening in demand. 
"A net 31% of businesses are feeling pessimistic about general economic conditions over the coming months. More importantly though we focus more on firms' own trading activity as a measure that provides a better indication of economic activity. Now the decline in that has not been as stark as business confidence."
But she says there has still been a softening in what businesses are reporting in terms of their own trading activity.
"And it does suggest annual GDP growth will slow to around 2% over the coming year."
While on the immigration front there have been changes too. Leung says there have been changes to the way Stats NZ records net migration, but figures do show it has been slowing.
"We do expect that will flow through to reduced growth in construction later on. For now though and the fact we've had such strong population growth, we're seeing that continuing to support construction activity, particularly with residential investment."
Leung says although the number of tourists coming into the country appears to have peaked, tourism spending is still holding up.
"We're starting to see a decline in the number of tourists visiting New Zealand. But it's important to bear in mind though that tourist numbers is just one part of the story when it comes to overall tourism spending, [but] it's still showing decent growth."
International trends
She says the US economy is still showing strong signs of growth with 170,000 new jobs per month over the past year.
"Nonetheless the central bank has cut its policy rate as a pre-emptive measure," Leung says.
"And when it comes to what's going on in China there's been a few things, particularly when it comes to the Government which has been proactively pushing to reduce inefficient investment, particularly from its State Owned Enterprises. Secondly, with the uncertainty around the trade war we are seeing slower growth in the Chinese economy. And from that slowing in investment."
She says the end result for the New Zealand economy is the drop in log export prices. But Leung says demand for New Zealand's meat and dairy exports to China remains strong.
"We should be mindful that if the trade war was to continue to escalate and cause further deterioration in global growth then that would flow through to reduced demand for our exports."
But she says the Government is projected to have a surplus of over 8% of GDP by 2024.
"So that suggests a large buffer heading into election year and also if things were to deteriorate the Government is in pretty could shape to weather the headwinds."