A review of things you need to know before you go home on Thursday; ANZ and Rabobank trim TD rates, FMA's privacy apology, Fonterra farmers meet, from Xero to hero, swaps drop, dollar drops, stock markets mark time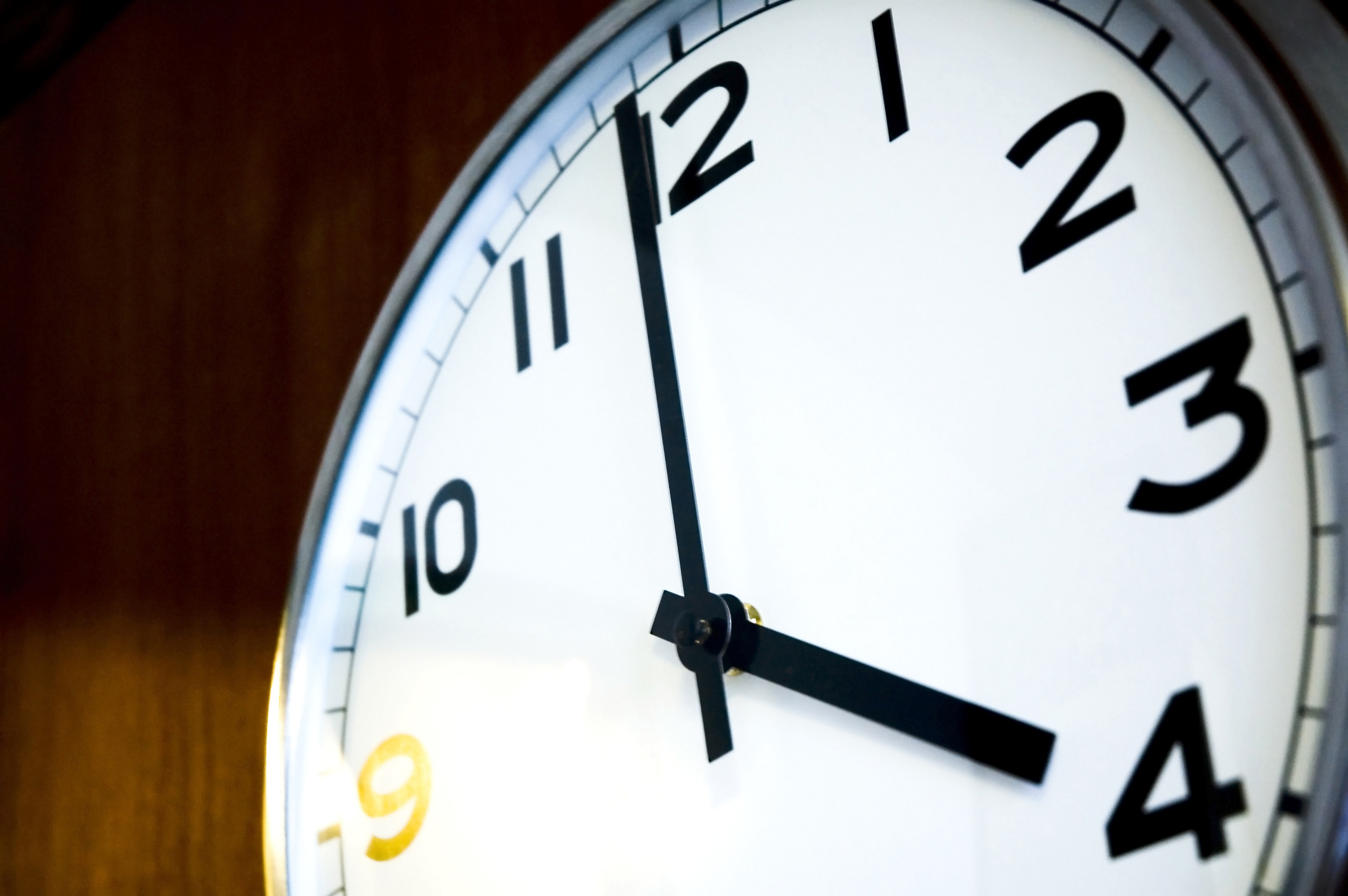 Here are the key things you need to know before you leave work today.
MORTGAGE RATE CHANGES
No changes today so far.
TERM DEPOSIT RATE CHANGES
ANZ's trimmed its rates on 3-6 month terms and also the 1-year rate. All the cuts are either 5 bps or 10 bps, with the 6-month dropping 10 bps to 2.7%, leaving the (unchanged) 9-month rate now the top one at 2.75%.
Rabobank's trimmed rates all the way along its range, leaving the 6-month as its highest at 2.7%.
FMA APOLOGISES FOR PRIVACY BREACH
The FMA's apologised for a privacy breach that meant complaints documents sent to the regulator between 2015 and 2017 were potentially accessible via internet searches. FMA Chief Executive Rob Everett said the issue was rectified immediately when the regulator became aware of it, and he reassured the public that any information provided to the FMA was now held confidentially. The FMA has identified six cases where sensitive personal information provided to the regulator may have been accessed. The FMA has contacted the people involved to advise them of the issue and any further steps they should take to protect their information.
NATIONAL SUPPORTS ZERO CARBON BILL
The National Party says it has supported the Zero Carbon Bill through its final reading, but is committing to improving the Bill further should win next year's election. Leader of the Opposition Simon Bridges said: "National proposed a series of changes that would have ensured the Bill is in line with National's climate change principles of taking a pragmatic and science-based approach, but unfortunately the coalition Government voted down all of our amendments."
FONTERRA FARMERS MEET
Dairy co-operative Fonterra had its annual meeting in Invercargill on Thursday. While there was no detailed update of how the business is doing in the new financial year so far, having lost $605 million in the year to July, chief executive Miles Hurrell says Fonterra's made a "good" start to the year and "we're comfortable with how this [milk] season is shaping up in terms of underlying business performance". Both Hurrell and chairman John Monaghan stressed the new back to basics approach of Fonterra and a focus on 'value' rather than 'volume'. 
THE END OF A RUSTY SUMMER?
Australia posted a better-than-expected trade balance today on the back of high iron ore volumes. The +AU7.2 bln surplus in September took their annual trade surplus to more than +AU$63 bln for the year (+4.4% of GDP), and way above the +AU$12.5 bln surplus in the equivalent previous 12 months. But iron ore prices are now falling back, and some analysts are warning the boom is over.
MIND THE 'HUGE' GAPS
Environment Commissioner Simon Upton says 'huge' gaps in data and knowledge undermine our stewardship of the environment and is calling for concerted action to improve the system.
BNZ'S PROFIT FLAT, BUT ANNUAL LEAVE UP 50%
A number of one-off items helped push BNZ's annual profit down slightly, but it still made just over $1 billion. The biggest rise in all this came with the annual leave entitlements. In tandem with the annual profit announcement, BNZ's announced that staff will see annual leave entitlements bumped up from four to six weeks. That's two weeks more than the legal requirement, of course.
SAV BLANC'S BIG NEW OPPORTUNITY
The new tariff imposed by the US on European wine imports could potentially open up opportunities for New Zealand and other wine suppliers, according to Rabobank's latest global Wine Quarterly. Even before these became effective, New Zealand wine exports to the US were rising much faster than most other exporters (+6% pa) and value premiums were holding up. NZ exports to the UK are still large and still growing fast too.
SPARK HAPPY WITH ITS RUGBY WORLD CUP EXPERIENCE
The publicity around Spark Sport's Rugby World Cup streaming was not always flattering but the company itself is expressing satisfaction with how things worked out overall. Spark chief executive Jolie Hodson told the annual meeting that "when we consider the tournament as a whole, we are pleased with the way we delivered the Rugby World Cup to New Zealand". She said that with the announcement that Spark Sport will be the official rights partner for all New Zealand Cricket matches played in New Zealand, "we have cemented our place as a significant player in New Zealand's sports viewing landscape. And we will continue to look to acquire further rights as they become available as long as they make commercial sense for Spark."
2021 A NO-GO FOR CONVENTION CENTRE
SkyCity has confirmed that which was assumed by telling an investors' day in Adelaide on Thursday that delays to construction of the NZ International Convention Centre due to the recent fire are "likely to impact the ability for NZICC to host conferences in 2021". It's not mentioned by name, but of course one of those conferences was supposed to be APEC. Sky says the impact on the convention centre beyond 2021 is "not yet known". The company confirmed it has until January 1, 2023 to complete the NZICC "under existing commitments with the NZ Government", while "at this stage", there is no change to the contractual position with Fletcher Construction, which is building it, and Fletcher Construction is "required to complete the project".
(A LOT) MORE THAN ZERO
Cloud accounting platform Xero, which departed the NZX some time back in favour of its Australian listing saw its share price hit new highs (up about 8.5% on the day) on Thursday to over A$73 on the back of a first half of the financial year that saw it pass 2 million global subscribers, while revenue lifted 32% to A$338.7 million - and there was even a small profit of $1.3 million, compared with a loss of A$28.6 million for the same period a year ago.
STOCK MARKETS UPDATE
Our market was reasonably directionless on Thursday, following on from small losses on Wall Street and small gains in Europe. At time of writing the NZX 50 was down by less than 0.1%. The ASX 200 is looking a little perkier, up 0.7%. Overall prices in Tokyo and Hong Kong have been both up and down during the session, with both down very slightly at time of writing, while Shanghai's erased some early losses too and at time of writing was slightly up.

LOCAL SWAP RATES EASE 
Wholesale swap rates are reversing some of the steep gains seen earlier in the week, with falls right along the line and mostly by -3 bps to -4 bps. The two-year is down -3 bp at 1.03, while  the 90-day bank bill is -1 bp lower at 1.13%. Australian swap rates are down a little more, dropping on average by -3 bps to -5 bps. The Aussie Govt 10yr is down -3 bps at 1.22%. The China Govt 10yr is flat at 3.28%. The NZ Govt 10 yr yield is down -3 bps to 1.32%. The UST 10yr yield is down -2 bps at 1.81%.
NZ DOLLAR SETTLES BACK FURTHER
The Kiwi dollar was slipping again on Thursday, to about US63.5c, which is down about US0.3c in the past 24 hours. Against the Aussie we are unchanged at 92.4 AUc, but we are down about 0.2 euro cents against the euro at 57.4 euro cents. That means the TWI-5 is just under 68.7.
BITCOIN DOWN
Bitcoin is very slightly lower over the past 24 hours at US$9,330. The bitcoin price is charted in the currency set below.
This chart is animated here.