Vernon Tava silent on Sustainable NZ's position on key environmental issues; Makes policy comparison interest.co.nz was seeking to do with TOP a flop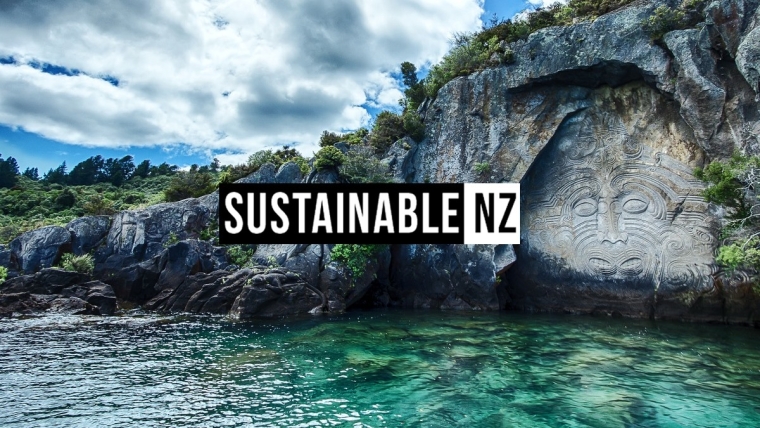 Sustainable New Zealand Leader Vernon Tava is avoiding detailing his new political party's stance on topical environmental issues. 
Tava - a business broker, who unsuccessfully ran for the Green Party's co-leadership before joining National - has done a series of media interviews in recent days, having officially launched the party on Sunday. 
However, he hasn't responded to a request interest.co.nz made on Monday at 2pm, asking him to answer a series of questions before the end of the day.
When interest.co.nz followed up with Tava at 6pm, he said he'd had a "full day". Interest.co.nz didn't receive a response from Tava when it texted and called on Tuesday, so decided to push on with a story. 
Interest.co.nz acknowledges Sustainable NZ is still developing its policies, but asked Tava to provide yes/no answers to questions related to topical environmental issues in the table below. 
It sent the same set of questions to The Opportunities Party Leader Geoff Simmons, whose responses are detailed.
The aim of the exercise, which interest.co.nz didn't disclose to either party, was to compare and contrast their policies, as both are environmentally-focused and willing to work with either National or Labour. 
Sustainable NZ has been touted as a solution to National's dearth of coalition partners.
Having less policy than TOP, and being almost solely focussed on the environment, there are fewer areas where it's likely to clash heads with National. For example, TOP's other key policies involve introducing an equity tax and legalising cannabis. 
Nonetheless, on the environment, the blue boxes in the table show where TOP and Sustainable NZ's views align with National's.
Interest.co.nz endeavoured to fill in some of the blanks for Sustainable NZ, but the policies detailed on its website didn't directly answer the questions posed. We could however answer one question further to comments Tava made in an RNZ interview. 
We will update this piece if/once we hear from Tava.  
| | | |
| --- | --- | --- |
| Do you support the Coalition Government's moves to: | TOP | SNZ |
| Ban new offshore oil and gas exploration  | No |   |
| Work towards a target to reduce biogenic methane emissions by between 24-47% below 2017 levels by 2050 | Yes |   |
| Ensure the Climate Change Commission's advice is non-legally binding | No |   |
| Get farmers to come up with their own plan to price emissions at the farmgate, rather than bringing them under the ETS | Yes |   |
| Introduce a 100% renewable electricity target | No |   |
| Introduce a One Billion Trees programme | No |   |
| Ban all mining on conservation land | Yes |   |
| Require banks, insurers and large NZ-listed companies to report climate risk in their annual reports | Yes |   |
| Propose to restrict farmers from using new irrigation schemes or converting their farms to dairy unless they can prove this won't increase pollution | Yes |   |
| Propose to introduce a car feebate/rebate scheme | Yes |   |
| Do you believe: | TOP | SNZ |
| The new oil and gas exploration ban should be repealed | Yes |   |
| Agriculture should be brought under the ETS rather than an alternate emissions pricing scheme | No |   |
| The number of cows NZ has needs to fall | Yes |   |
| Forestry should be able to offset biological emissions | Yes |   |
| Regulated gene editing should be used to protect the environment | Yes |   |
| NZ should strive to increase meat and dairy exports using more sustainable practices | Yes |   |
| That even though GDP growth has its downsides, on balance, it is always a good thing | Yes | Yes |
| EVs should be subsidised and purchasers of higher emitting vehicles should be penalised | Yes |   |
| The Government needs to allocate more money towards road infrastructure than it is | No |   |
National Leader Simon Bridges on Monday told RNZ that Sustainable NZ would be a "valuable addition" to New Zealand's political landscape. 
He said he hadn't been in talks with Tava, nor had he seen anything concrete regarding the formation of a party.
Prime Minister Jacinda Ardern said at a post-Cabinet press conference that she didn't believe there was a space for Sustainable NZ to fill on the political spectrum, as Government already has a significant environmental focus.
Indeed, the Green Party has been criticised by the likes of Greenpeace and former Green MP Sue Bradford for not pushing an environmental agenda hard enough, as it's sought to build consensus across the political spectrum around the likes of the Zero Carbon Bill. 
Additional questions
Interest.co.nz also asked TOP and Sustainable NZ to answer a few additional questions in full.
In the absence of a response from Tava, it's worth noting Sustainable NZ's website says its top three priorities are "safe, healthy water that sustains life", "to save our native species from extinction" and creating "sustainable economic growth".
One of its policies is to increase funding for environmental conservation by $1 billion over four years. 
Here is Simmons' response:
If you could introduce three environmental policies, what would they be?
I'm assuming the Government's freshwater proposals are implemented, otherwise that would be one of my three. The goals are good, but the detail on implementation is lacking. The most important thing is to avoid the use of grandparenting in allocating nitrogen leaching rights. 
1. Commercial water users should pay a price for the water they use. The money should be used to clean up our waterways so that ratepayers/ taxpayers aren't paying. Maori rights over freshwater should also be resolved as part of this process. 
2. On Emissions Trading forestry should be used as an offset for biological emissions but not fossil fuels. If we also remove the price cap and start phasing out free allocations that would allow the price of carbon to rise rapidly (at least double what it is now, possibly triple). Revenue from auctioned units should be invested in energy efficiency, adaptation and as a carbon dividend. 
3. Re-engineering our cities. We need to invest in the infrastructure required to do density well. This should provide affordable, quality housing that allows people to live in a low impact way, with easy access to walking, cycling and public transport. 
Have you identified an electorate seat you'd like to run in? 
We have developed a long list of options but the priority for TOP is to restore our election night support of 2-3% by early 2020 and then talk to the major parties about this. 
Who are your key funders?
We have hundreds of regular donors with an average donation of around $20.