We look back on an even bigger, more successful year and reveal our most popular stories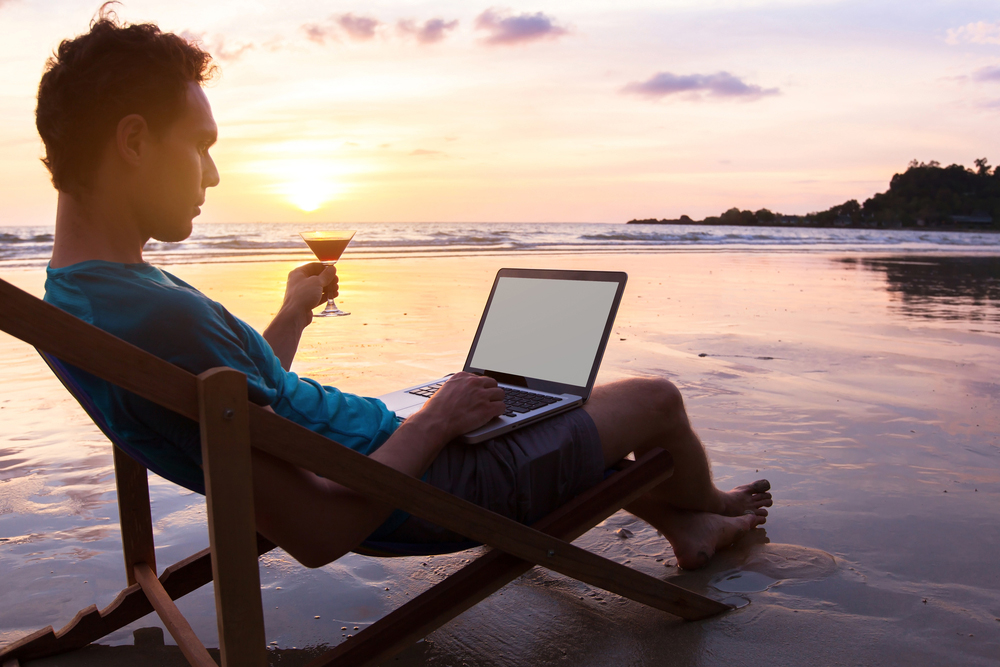 2019 has been another very good year for us. Thank you to all our loyal readers.
In fact we are ending the decade in great shape.
We were visited by a record 2.6 million "unique readers" (a remarkable +27% rise in just one year) who dialed up 8.2 million sessions reading 17.5 million pages of content. Almost all of these metrics were new all-time records for us.
(Actually our 'unique reader' data is by IP address so it probably double-counts some readers who access our content using multiple devices.)
But it is still a good proportion of New Zealand's adult population, and well more than half of them came at least once in the year to use our content and resources.
We aim to be an intelligent read for people who want to understand what is going on in our economy, and the outside forces that also shape it. Although we are still a desktop read to take full advantage of the tables, charts and other embedded resources we offer readers, there was a sharp shift to mobile in the year. In fact, now only just over 48% of our sessions were delivered on desktop browsers, 8% on tablets, and 44% on smartphones. That is quite a change from 2018.
What is remarkable about the growth of the use of our service on mobile is that engagement time of the small screen is high - in fact, it is slightly higher than for desktop showing that intelligent analysis does have a place on a smartphone.
And here's something you might find surprising - more than half of our readers are 45 year old or younger. Our readership demographics are not our commenter demographics (and that may help explain why you may think there is an outsized Trumpian predisposition among some commenters).

For 2020 we have a full program ahead. The biggest changes this year will be to our technology, but we also have some exciting content extensions we will be announcing as well.
And of course it will be an election year, not only in New Zealand but the USA as well. Our role will be to cover and explain the economic dimensions and consequences. Again, we will be leaving the partisan and political aspects to others and hope we can entice more readers to exit their echo-chambers to join us in this.
We appreciate your support of our live-and-free service, and we wish everyone Happy Holidays and good weather where ever you are. If you value what you get for "free", we would appreciate your support via our Press Patron facility at the top of this page. (Obviously what we do costs heaps, and advertising is a fickle revenue stream. Your support is valuable beyond what you may realise.)
Although most of our staff are taking a break as well, we will have daily updates and some unique content in our regular style.
International financial markets may get 'interesting' in January and we will be covering that and what it means for New Zealand.
In the meantime, here are the ten articles that readers read the most in 2019:
10. An August 2019 report of an ANZ mortgage rate cut
https://www.interest.co.nz/personal-finance/101379/anz-takes-ax-two-key-mortgage-rate-specials-and-pays-it-across-board-cuts
9. Greg Ninness's October article about the rise and rise of migrant visas issued
https://www.interest.co.nz/personal-finance/101379/anz-takes-ax-two-key-mortgage-rate-specials-and-pays-it-across-board-cuts
8. Gareth Vaughan's October report of more ANZ mortgage rate cuts
https://www.interest.co.nz/personal-finance/102111/mortgage-rate-cuts-anz-nz-six-month-one-year-and-two-year-terms
7. Jenee Tibshraeny's August article revealing the IRD doesn't know interest data it expects taxpayers to deliver
https://www.interest.co.nz/personal-finance/101034/shock-and-worry-it-turns-out-ird-cant-calculate-how-much-those-who-have-paid
6. Greg Ninness's December update on the number of works visa's being issued
https://www.interest.co.nz/property/102946/number-work-visas-being-approved-rising-strongly-while-residency-visas-are-falling
5. A report of a market-leading mortgage rate cut by BNZ in September
https://www.interest.co.nz/personal-finance/101688/another-mortgage-major-trims-key-mortgage-rate-even-if-it-not-huge-cut-it
4. David Hargreaves's report of the May RBNZ OCR rate cut
https://www.interest.co.nz/bonds/99581/rbnz-cuts-official-interest-rates-first-time-november-2016
3. Greg Ninness's first report in August of the strong growth in the number of work visas
https://www.interest.co.nz/property/101394/work-visa-approvals-are-growing-strongly-while-residence-visa-approvals-are
2. An April report of rates cuts to both mortgages and terms deposits by Kiwibank
https://www.interest.co.nz/personal-finance/99144/another-bank-tweaks-its-rates-longer-term-fixed-home-loans-adding-new-market
and the most read story on interest.co.nz in 2019 was ...
1. Jenee's Tibshraeney's June report on the Government announcing it will introduce a deposit insurance scheme, and the Treasury's warning
https://www.interest.co.nz/banking/100359/government-signs-principle-decision-introduce-deposit-protection-regime-under-phase-2
That story was read more than 47,000 times.
Note that the surprise -50 bps RBNZ rate cut article in August didn't make it into our top 10. The April cut did though. To make the top ten, in 2019 an article needed to be read at least 17,000 times, and that is a big jump from 2018.
Interestingly, our #1 article for 2019 was only our 14th most popular page. It's read-volume was well below the 416,000 people who used our term deposit rate pages over the year (and the total views were much more than that of course because readers kept coming back for updates). Many of our regular resources like our dairy industry payout history page, auction results, bonds data, calculators, and farms for sale pages, as examples, all were far more popular than almost any news article. Your ability to dig into the data behind the news is what makes us special.
Enjoy your holiday break. See you again in 2020.