Government's transport package welcomed by most except for Greenpeace; Focus on continuity of work, availability of labour and spread of funding across the country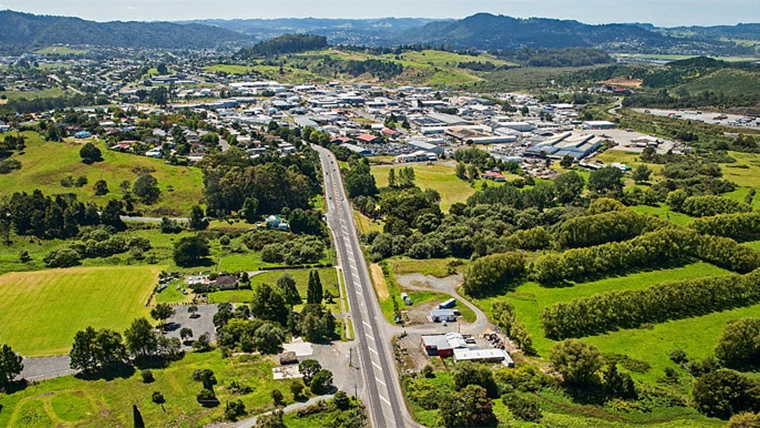 Business, construction and union lobby groups are broadly supportive of the Government's $6.8 billion transport package, but aren't short of advice.
Civil Contractors New Zealand CEO Peter Silcock said: "Planning for many of these projects is well advanced as they have been on the drawing board for a long time.
"This selection will start to address the country's infrastructure deficit, but it will be interesting to see the shape these projects take, and when they hit the ground."
Silcock said any radical changes to what has already been planned could cause significant delays.
He said continuity of work was key for the civil construction industry to ensure it could retain the right skills and make the best use of available equipment.
He noted that while the location and proposed project start dates seemed to provide a good flow of work, getting going would take time.
Division over Auckland focus
Silcock was pleased with the Government's investment in improved rail networks and said four-lane highway improvements at Mill Road in Auckland, Tauranga Northern Link and Otaki to North of Levin showed a "welcome sense of pragmatism".
However he was concerned about "underwhelming" investment in the South Island, including "sparse detail on proposals for Queenstown".
He said that as well as playing catchup in areas with high growth, it was important to stimulate growth across the wider country.
Business NZ CEO Kirk Hope however believed it was appropriate for Auckland to receive the bulk of funding to ease congestion and improve productivity.
"We would like to see this investment applied soon, otherwise we risk losing some of our construction workforce to Australia, where a large transport infrastructure package has also been announced.
"For workforce purposes it will be important that all projects are strongly aligned with immigration and training policies."
Wellington Chamber of Commerce CEO, John Milford, was disappointed the money "barely makes it past Hamilton, with Wellington city receiving no additional transport funding".
"It is staggering that we can have a $700m four-lane road to Marsden Point, but there's nothing for the two-lane road to Wellington Airport," he said.
"Yet, the Government is expecting Wellingtonians to stump up with 40% of the cost of basic infrastructure projects like fixing the Basin Reserve and, in a decade's time, a second Mt Victoria tunnel."
Systemic issues at play
Infrastructure NZ CEO, Paul Blair, commented: "Today's announcements show central government's funding power, however local government owns 40% of our infrastructure and largely control Resource Management Act processes which are critical to delivering projects.
"We call for enhanced partnership between central and local government (including the right funding and incentives), to maximise the effectiveness of this top-down investment."
Blair also stressed that the size of the infrastructure deficit is larger than the funding allocated - likely in the 10s of billions of dollars.
The Employers and Manufacturers Association's head of advocacy and strategy, Alan McDonald, said the only quibble around today's announcement was the fact many of the projects were ready to go nearly three years ago.
"Unsurprisingly there was no mention of the [Auckland] East/West corridor, an urgent project that seems to have disappeared completely off the radar and an injection of funding into the North Western Busway would also have been welcomed," he said.
Council of Trade Unions president, Richard Wagstaff, said the programme represents longer term thinking - something that has been "absent for too long from central government".
"Now that the announcement has been made, it's critical we use this spending as a real opportunity to create good jobs, that are well paid, secure and safe and which have training at the core," he said.
"We support the Prime Minister's comments about now being a good time for young people to learn a trade."
Greenpeace however, was unimpressed by the transport programme, its climate and energy campaigner, Amanda Larsson, saying: "If you build more roads, people will drive more.
"There really couldn't be a worse time to build expensive and polluting roading than now. From an economic point of view, it's a bad investment because we already have cleaner and more efficient ways of getting people where they want to go."