A review of things you need to know before you go home on Wednesday; more retail rate cuts, dairy prices hold, food prices up, CPI dusty, swaps unchanged, NZD firmer, & more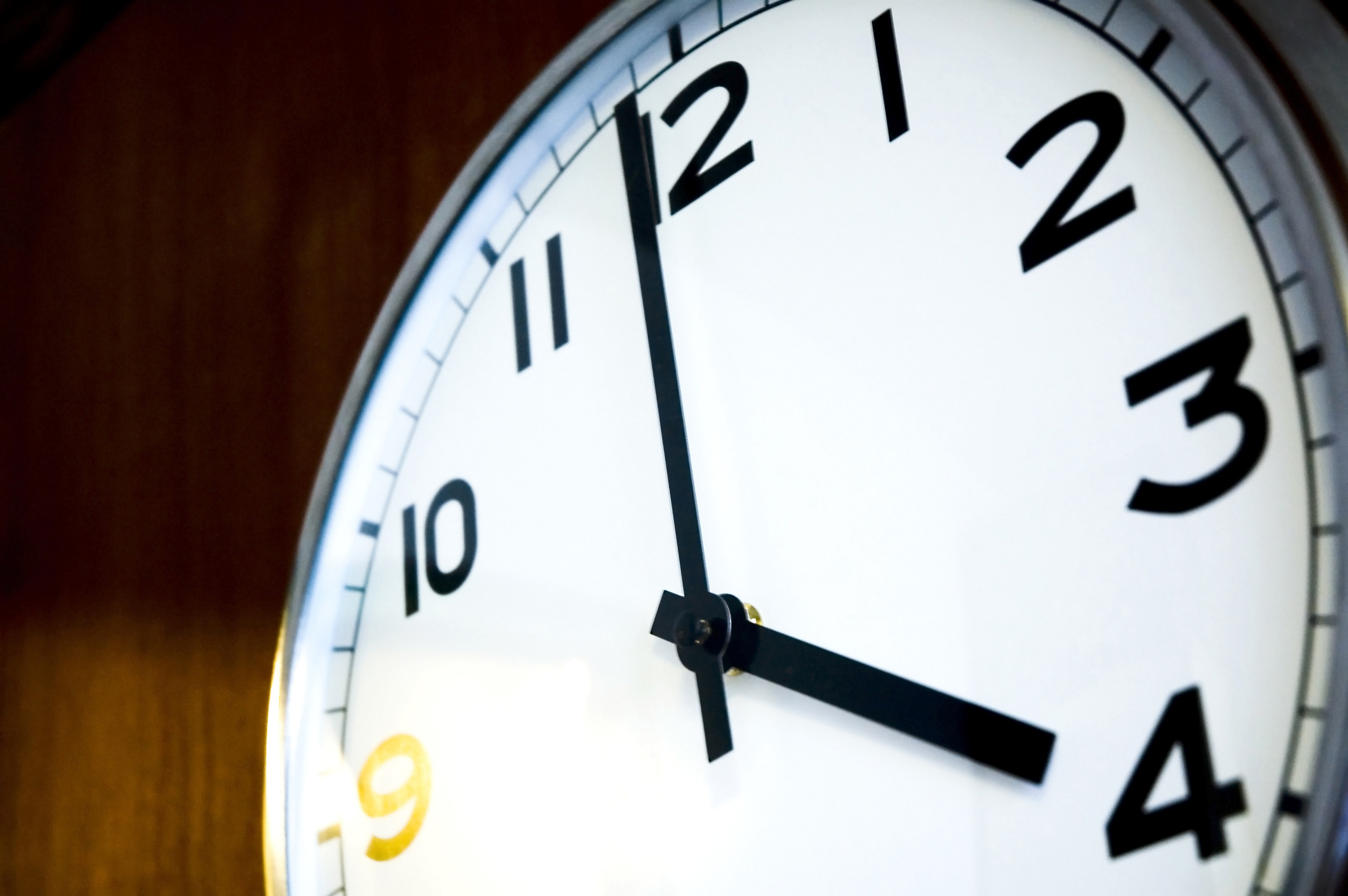 Here are the key things you need to know before you leave work today.
MORTGAGE RATE CHANGES
No changes to report today. Update: ANZ cut almost all its fixed mortgage rates, including taking their one year fixed rate down to 2.79%.
TERM DEPOSIT RATE CHANGES
SBS Bank cut most rates today.
UP, BUT NOT STRONG
Dairy prices rose +1.0% at the latest GlobalDairyTrade auction from the prior event. But they are now -16% lower than the same auction event a year ago.
FEW DEALS I
Farm sales fell to their lowest April in at least 15 years and probably longer. Only 62 sales were recorded in the month. Average prices/ha held for those sale however, suggesting most of the April sales were actually negotiated in an earlier month.
FEW SEALS II
There were also some lifestyle block sales in April, with 195 recorded and substantially down from the 541 in the same month a year ago.
A NINE YEAR HIGH
Food prices rose +4.4% in April from a year ago. In fact, that is the fastest rate of increase since September 2011. Fruit and vegetable prices increased by +2.7% in the year, meat, poultry, and fish prices increased +6.2%. Grocery food prices increased +4.2% and non-alcoholic beverage prices increased +4.7.
INFLATION'S PULSE WANING
Food prices were relatively easy to calculate in April, but the same can't be said for tracking the prices of most other consumer goods. ANZ does an unofficial survey and their's suggests CPI inflation is now running at +3%. But current data is "dusty" they say. "Lockdown measures meant many goods and services were not traded in April, so we've had to estimate some prices – a challenge also faced by Statistics NZ as it compiles the CPI. Volatility in the data is a certainty, but the dust will settle over the coming months, and when it does, we think the revealed inflation pulse will be very weak."
HOUSE PRICE INFLATION EXPECTED TO BE ZERO
The RBNZ runs an inflation expectations survey every quarter and the current one shows that most people think it is running at +1.7% (unchanged from a year ago). Actually, it was running at +2.5% in the March quarter. The same survey shows people expect it to +2.2% in a year, and +3.0% in two years. More interestingly, those surveyed see zero house price inflation this year.
VERY BIG JOB LOSSES COMING
Not only did Fletchers signal that at least 1000 of their New Zealand staff will be culled soon (plus 500 in Australia), a union for Air New Zealand workers says it expects the airline to cull another 1300 workers. The emergency public funding held the line for a short while, but it is about to end and the cutbacks are likely to be widespread and deep. The Fletchers move is a warning for upcoming construction. The Air NZ move shows tourism isn't returning anytime soon. Big layoffs will doom retailers who relay on consumer demand. Both those two companies are laying off high-paid workers.
HEARTLAND PLEASED WITH FITCH AFFIRMATION
Fitch Ratings has affirmed Heartland Group Holdings and Heartland Bank's 'BBB' credit ratings, and the 'BBB-' rating of Heartland Australia Group with stable outlooks retained. Heartland says a number of other NZ financial institutions have either had their rating downgraded, or their outlook revised from stable to negative, by Fitch. Thus Heartland is "pleased with this recognition which it attributes to its differentiated strategy, higher relative margin on resilient asset portfolios and strong cost management through delivery of products to its customers by lower cost digital platforms."
A NEW CAMPAIGN
SBS Bank has signalled that it is going after Heartland's reverse mortgage business with an aggressive marketing campaign.
LOCAL UPDATE
We now have had nine straight days where there are effectively no new cases. There are 1503 Covid-19 cases identified as either confirmed or probable. Twenty-one people have died giving a death rate of 1.4%. There are now only one people left in hospital with the disease, and they are not in ICU. Our recovery rate is now just on 96% with 35 people known to be still fighting the infection (-5).
AUSTRALIA UPDATE
In Australia, there are now 7072 cases (+4 since yesterday), 100 deaths (unchanged) and a recovery rate of just on 90%. 45 people are in hospital there (-5) with 12 in ICU (-4). There are now 572 active cases in Australia (-6).
GLOBAL UPDATE
The latest compilation of Covid-19 data is here. The global tally is now 4,897,500 and up +96,200 from this time yesterday. Now, just under 32% of all cases globally are in the US, which is up +20,300 to 1,528,600. US deaths are now exceed 92,000. Global deaths now exceed 323,000. Spain, Italy, France and Germany have all now crushed their curves, and are now opening back up for business. The US, the UK, Canada and Mexico haven't crushed their's, but heck, they are opening back up anyway as well. We are all going to have to live with the dodgy consequences (Canada and Mexico show how hard that will be.)
DEEP DECLINE COMING
In Australia, the construction industry is warning that new home building will fall by almost -50%, putting half a million jobs at risk over the next year.
DEEP DECLINE HERE
April retail sales data in Australia shows them falling -18% after the period of stockpiling in March. And they are down more than -9% year-on-year. Annual retail sales changes are usually just a few percent.
EQUITIES UPDATES
The vaccine enthusiasm yesterday faded badly at the end of trading today, with the S&P500 tailing away to be down -1.1% at the close. That isn't a lot in terms of the recent volatility, but it all happened in the final few minutes of trading. Shanghai has opened down -0.4%, Hong Kong is down -0.2% in early trade. But Tokyo is up +0.7% so far. Meanwhile, both the ASX200 and NZX50 are down -0.2% in late trade.

SWAP RATES UPDATE
We don't have wholesale swap rates movement details today yet but early suggestions are that they are just a little bit soft. We will update this later in the day if they show a significant movement. The 90-day bank bill rate has stayed down at its record low 0.25%. The Aussie Govt 10yr is unchanged at 0.95%. The China Govt 10yr is also unchanged at 2.72%. The NZ Govt 10 yr yield is still at 0.67% although earlier the RBNZ fix was at 0.65%. The UST 10yr has slipped back to 0.69% today after having risen to as much as 0.74% in-between..
NZ DOLLAR UP
The Kiwi dollar has held on to all of its sharp overnight gain to be now at 61 USc. Against the Aussie we are marginally higher at 93.2 AUc. Against the euro we are firm at 55.8 euro cents. That means the TWI-5 is up at 66.9.
BITCOIN FIRM
The price of Bitcoin is a little firmer at US$9,756 and up +1.6% from where we opened this morning. The bitcoin price is charted in the currency set below.
This soil moisture chart is animated here.
The easiest place to stay up with event risk today is by following our Economic Calendar here ».