The Government hasn't asked Treasury to model tax hikes, but has asked it to consider further ways of stimulating the economy, including helicopter money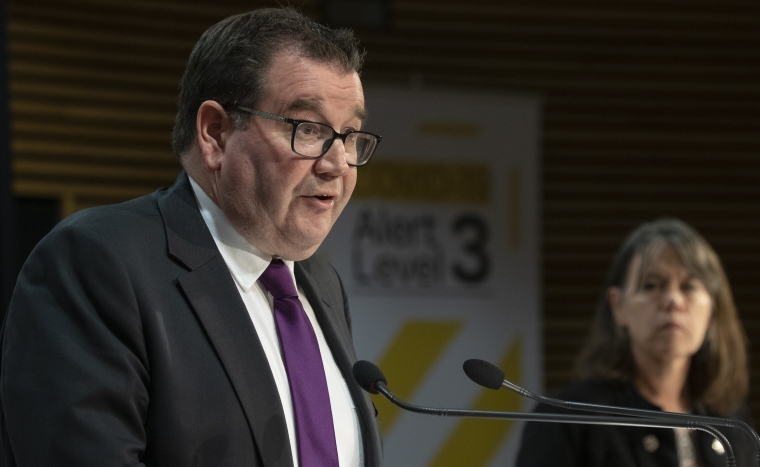 Treasury says the Government hasn't asked it to model how tax hikes could help cover the cost of the COVID-19 response.  
Treasury secretary and chief executive Caralee McLiesh on Wednesday told the Epidemic Response Committee that Treasury had been focussed on the COVID-19 response and recovery.
"We have not been modelling tax increases or any other consolidation proposals at this point," she said.
"The Budget documents outline projections around debt. There'll be choices ahead for governments if they require a faster reduction."
McLiesh said Treasury was however looking at additional ways the Government could stimulate the economy, including through "helicopter money" or cash payments.
While this would be a decision for the Government, she said additional support would need to be designed to help those "most affected" and to have the "biggest impact".
Releasing the Budget last week, Finance Minister Grant Robertson said he didn't want the country to go down a path of "austerity". He said debt would be repaid over time as the economy grows.
Robertson wouldn't indicate how detailed Labour's tax policy, going in to the September 19 election, would be. Both he and Prime Minister Jacinda Ardern have recommitted to not introducing a capital gains tax.
According to Treasury, the country will go from having a $7 billion surplus in 2019, to at least five years of deficits as large as $30 billion - thanks to $62 billion being allocated towards the COVID-19 response.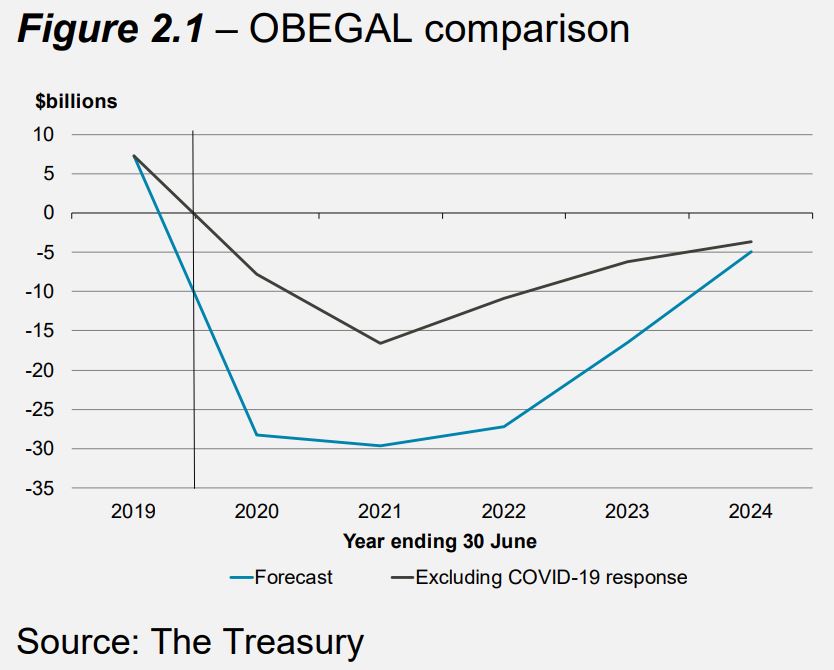 While the Crown's tax revenue is forecast to fall from $87 billion in 2019 to $80 billion by 2021, it is expected to pick back up to $97 billion by 2023.
National leader Simon Bridges told McLiesh these figures seemed optimistic. She noted the uncertainty around the assumptions Treasury used, but stuck by them.
$ billions
2019
Actual
2020
Forecast
2021
Forecast
2022
Forecast
2023
Forecast
2024
Forecast
Core Crown tax revenue 
87
82
80
87
97
102
Core Crown expenses
87
114
114
120
119
113
Total Crown OBEGAL
7
(28)
(30)
(27)
(17)
(5)
Total borrowings 
110
165
238
280
300
317
... as a % of GDP
36%
56%
81%
85%
85%
85%
Net core Crown debt 
58
89
130
164
189
201
... as a % of GDP
19%
30%
44%
50%
54%
54%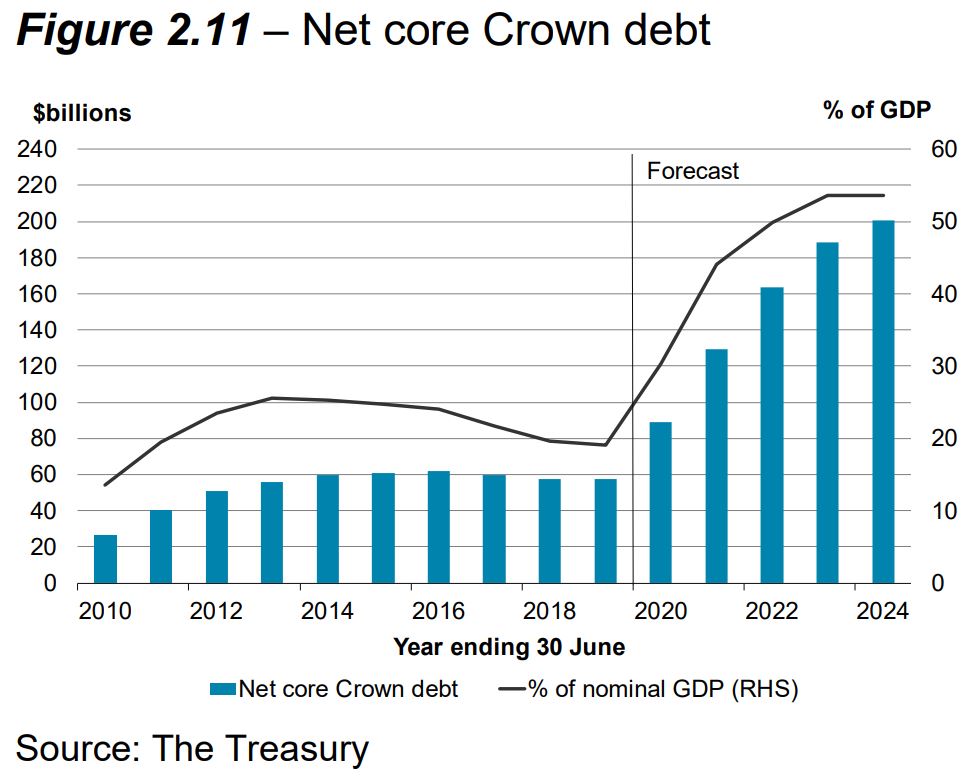 Pressed by ACT leader David Seymour on whether it's worth taking out as much additional debt as the Crown is, McLiesh said, "Yes, the benefits of additional debt will outweigh the costs…
"It's not just debt that doesn't achieve anything. What our modelling shows is that the additional spending will have a measurable impact on growth and employment. That will help to benefit not just today's generation, but also future generations."