1 News-Colmar Brunton Poll: Support for Labour drops back amid border problems and as Todd Muller takes over National's leadership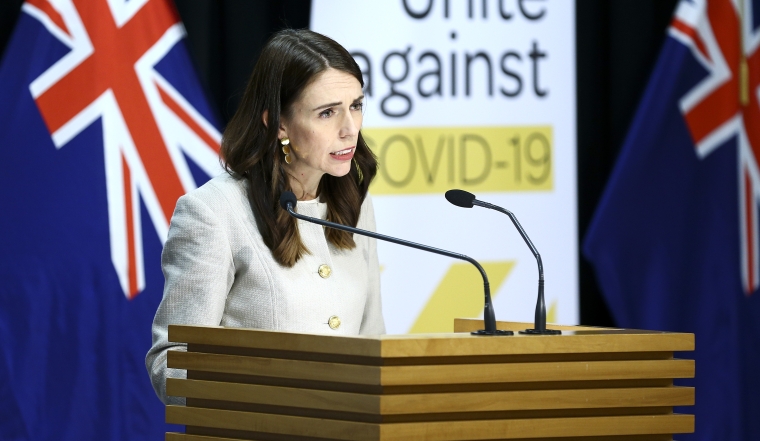 National has taken some support from Labour under Todd Muller's leadership and as the Government has made critical errors at the border.
According to the latest 1 News-Colmar Brunton Poll, conducted between June 20 and 24, Labour would receive 50% of the vote - down 9 percentage points from the last poll in mid-May. Meanwhile National would receive 38% - up 9 percentage points. 
Support for Labour is however still strong enough for it to govern on its own. It would get 62 seats in parliament - one more than is necessary to govern.
At 13% in the preferred prime minister ranks, National leader Todd Muller received more support than his predecessor, Simon Bridges, ever did. The most Bridges received was 12% in May 2018. 
36% of people approved of Muller, 27% disapproved and 37% did not know or refused to answer - giving him an approval rating of +9.
Jacinda Ardern remains very popular, with 54% of respondents choosing her as their preferred prime minister. 
NZ First didn't fare well in the poll, with ACT receiving more support than it did. NZ First wouldn't make it to parliament, unless it wins an electorate seat. All eyes will be on whether Shane Jones can secure Northland.
Here are the results in full:
Preferred party:
Labour: 50% (-9% points)
National: 38% (+9% points)
Greens: 6% (+1% point)
ACT: 3% (+1% point)
NZ First: 2% (-1% point)
Maori Party: 1% (no change)
New Conservative: 1% (no change)
Preferred prime minister:
Jacinda Ardern: 54% (-9% points)
Todd Muller: 13% (+13% points)
Judith Collins: 2% (-1% point)
Winston Peters: 2% (+1% point)