As term deposit rates fall into the basement, the cupboards are increasing bare of tax-paid returns that can keep up with inflation, as low as that is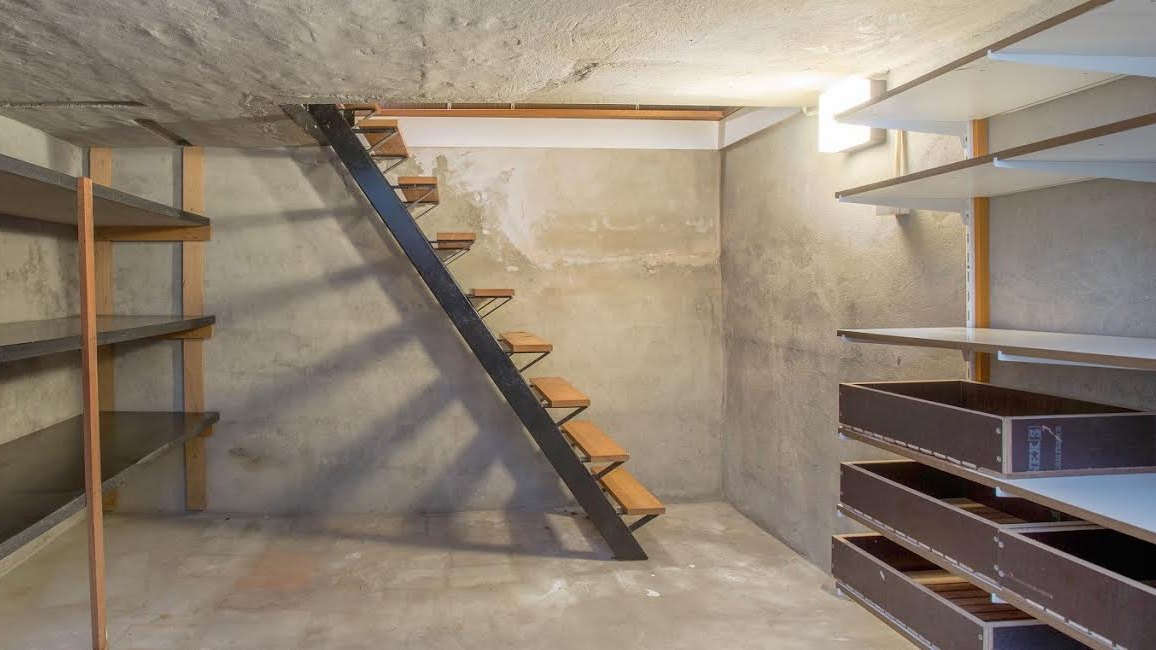 The message is clear: interest rates are going lower and will stay down.
RBNZ Governor Adrian Orr said this at the Monetary Policy Statement briefing. The central bank will do what is necessary to push wholesale rates down further. They see this as necessary to encourage businesses to invest and consumers to spend.
For term deposit savers, that probably means after-tax returns - and returns in general - are about to vanish.
So before banks activate the signal, now is an appropriate time to review where they have fallen to after the broad decline in the past six months.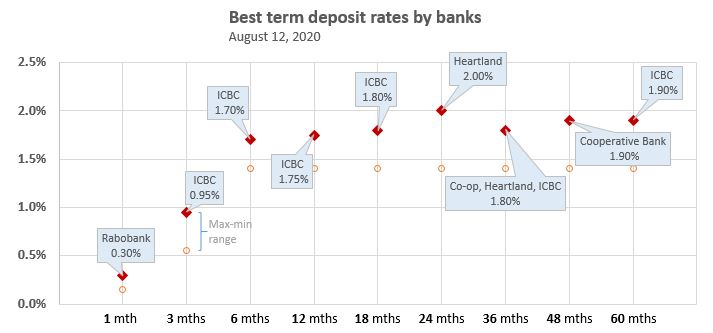 Retail rate offers from banks aren't linked by formula to wholesale rates, but the relationship has been close all the same.
Banks must price their offers to attract sufficient funding from customers to meet their funding obligations to the regulator. But the five large banks dominate the rate setting landscape. 
These five large banks can source funds from wholesale markets as well as retail markets, giving them more duration flexibility - and access to even cheaper funding sources.
The locally-owned minnow banks don't have that flexibility and rely almost entirely on depositor funds.
This is why the big banks can maintain margins and offer historically low rates to borrowers - especially house borrowers.
The local minnows have to match or stay close to these low loan rate offers just to make enough loans to survive - but don't have the option to bid up the rates they pay depositors without killing their margins.
As the chart above clearly shows, there are no main banks offering 'premium' rates for any term. This is constraining the ability of local banks to make any market share gains.
Lending is the life-blood of any bank, and the new lockdown in Auckland will stifle any resurgent growth in the mortgage market. Without lending, the need for deposit funds diminishes, and the rates banks are prepared to pay sags.
Expect term deposit rates here to fall to Australian levels, which are currently:
| | | | |
| --- | --- | --- | --- |
| 12-Aug-20 | 6 mths | 12 mths | 18 mths |
|   | pa | pa | pa |
| ANZ | 0.65% | 0.75% | 0.75% |
| CBA | 0.50% | 0.70% | 0.80% |
| NAB | 0.65% | 0.85% | 0.85% |
| Suncorp | 0.80% | 0.80% | 0.85% |
| Westpac | 0.75% | 0.80% | 0.85% |
These levels are about half what is on offer in New Zealand today.
The Australian offers come with deposit insurance and that feature is costly to banks and helps drive rates down. But even without that, Australian deposit rates are much lower than New Zealand rates. But it is worth keeping an eye on Australian rates as they signal where ours can go given we have similar regulatory settings and central bank objectives during the pandemic.
The odd thing is, low rates don't discourage consumer saving. If anything, they encourage it. Maybe it is just the times, but household deposits are rising at the rate of +7.9% per year. Bank lending is up only +6.0% in a year.
But fewer people are bothering with term deposits themselves (-2.1% shrinkage in a year), just leaving their funds in transaction accounts (up +32% and that is not a typo) or very low-returning savings accounts (up +15%). That customer reaction of course enhances bank margins if they don't have to pay anything for customer money.
There is a good chance household deposit levels will grow faster in the immediate term while bank lending struggles to find any growth. It is an environment where there is no chance of "a decent return".