1 News-Colmar Brunton Poll: Support for Labour falls back a bit; ACT increasingly seen as a credible opposition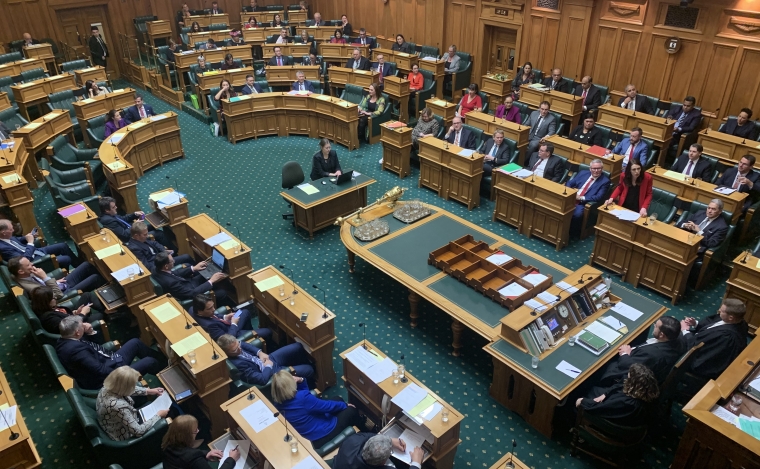 Labour has taken a slight knock, while the minor parties have received a little boost, in the latest 1 News-Colmar Brunton Poll. 
According to 1008 eligible voters polled between September 17 and 21, support for Labour was down 5 percentage points from the last poll conducted in late July. 
However with 48% support, Labour would still secure 62 seats - enough to govern on its own. 
Support for National inched back 1 percentage point to 31%, meanwhile momentum continued to build behind ACT, with support up 2 percentage points to 7%.
The Greens would scrape back into Parliament with 6%. NZ First would be out at 2%.
No minor party would hold a balance of power.
With 14% undecided, the race is still on. 13% of survey respondents were undecided according to a 1 News-Colmar Brunton poll done at a similar time before the 2017 election.
Jacinda Ardern remains comfortably ahead in the preferred prime minister ranks.
National made its temporary tax cut policy announcement at the beginning of the polling period. The $4 billion hole in its budget was discovered towards the end of the polling period. 
The poll was also conducted just after the better-than-expected, but still bad, June quarter GDP figures were published, as well as Treasury's Pre-Election Fiscal and Economic Update, which showed how lengthy the Covid recovery is expected to be. 
Preferred party:
Labour: 48% (-5% points)
National: 31% (-1% point)
ACT: 7% (+2% points)
Greens: 6% (+1% point)
NZ First: 2% (no change)
New Conservative: 2% (no change)
Maori Party: 1% (no change)
TOP: 1% (+1% point)
Advance NZ: 1% (+1% point)
Don't know/refused: 14%
Seats:
Labour: 62
Greens: 8
National: 41
ACT: 9
Preferred prime minister:
Jacinda Ardern: 54% (no change)
Judith Collins: 18% (-2% points)
Winston Peters: 2% (+1% point)
David Seymour: 2% (+1% point)