1 News-Colmar Brunton Poll: Labour would need Greens' support to govern; Support for Greens' climbs to 8%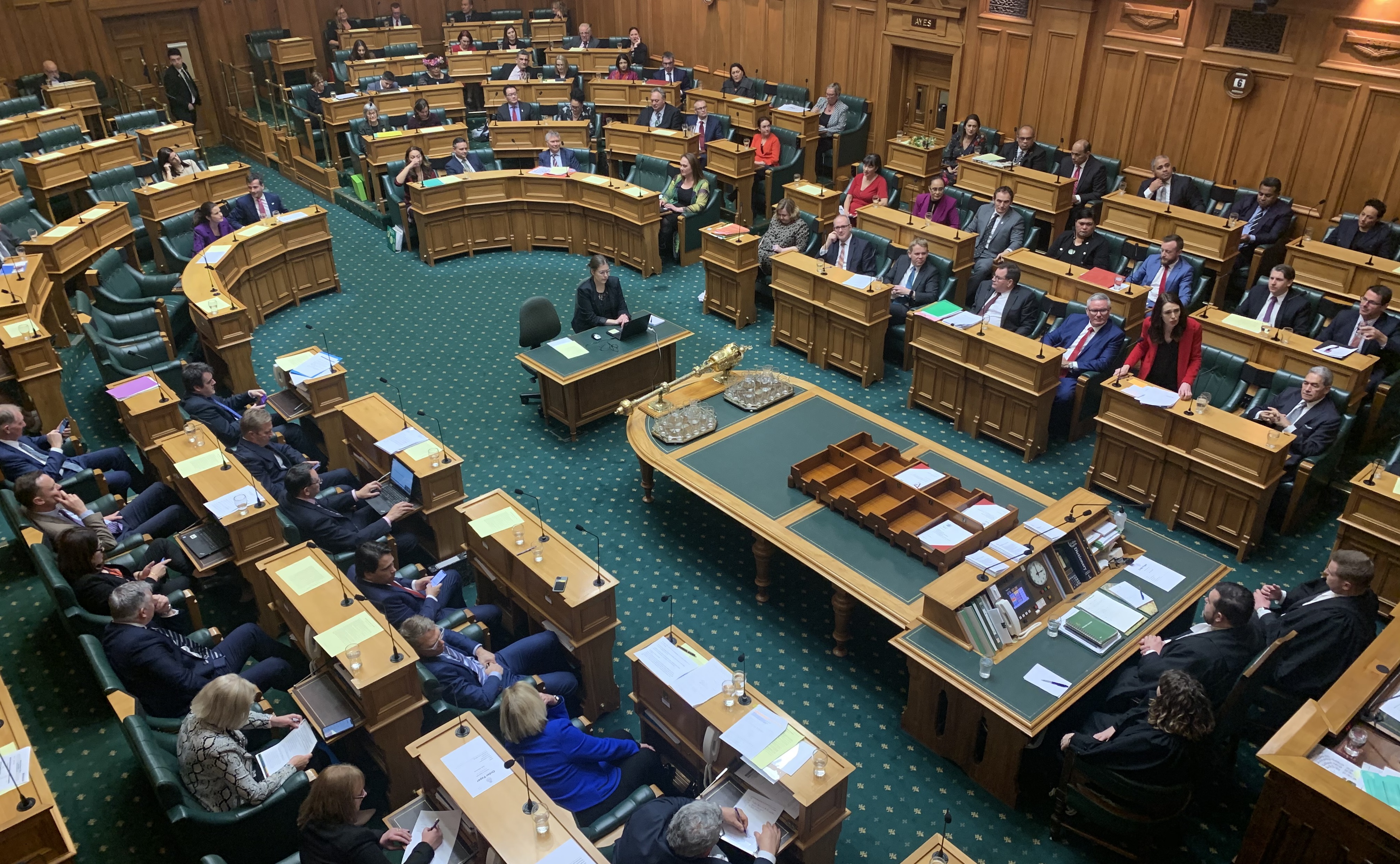 Labour would need the support of the Greens to form a government, according to the latest 1 News-Colmar Brunton Poll.
With 46% support, Labour would receive 59 seats - two short of the 61 required to govern.
The Greens would receive 11 seats, leaving only 40 to National and 10 to ACT.
Support for National sat at 31% - one percentage point lower than the last 1 News-Colmar Brunton poll, conducted between October 3 and 7.
National hasn't polled this badly since mid-May, when support for the party dropped to 29%. Simon Bridges was rolled as leader days later. In February, National polled at 46%. 
Coming back to the latest poll, support for the Greens was up two points to 8% - a relatively high level for the party. 
National spent much of the polling period (Saturday through to last night) campaigning against the Greens' wealth tax, saying Labour would go against its word and adopt it, if elected.
Support for ACT remained elevated at 8%.
NZ First was up a percentage point to 3%. The New Conservatives was also up a point to 2%, while TOP, Advance NZ and the Maori Party were at 1%.
The undecideds fell to 7%.
While support for Labour was down a percentage point, Jacinda Ardern was up five points in the preferred prime minister ranks to 55%. Judith Collins was down three points to 20%.
David Seymour was up a point to 3%, while Winston Peters remained at 1%.
According to poll results on the two referendums, euthanasia would be legalised, but recreational cannabis use wouldn't be. 
Support for the End of Life Choice Act was at 60%, versus opposition at 33%.
Support for the Cannabis Legalisation and Control Bill was up six points to 41%, but lagged opposition at 51%.
Here is a summary of the results:
Party:
Labour: 46% (down 1%)
National: 31% (down 1%)
ACT: 8% (no change)
Greens: 8% (up 2%)
NZ First: 3% (up 1%)
New Conservative: 2% (up 1%)
The Opportunities Party: 1% (down 1%)
Advance New Zealand: 1% (no change)
Māori party: 1% (up 1%)
Don't know: 7% (down 1%)
Refused: 8% (up 3%)
Preferred PM:
Jacinda Ardern: 55% (up 5%)
Judith Collins: 20% (down 3%)
David Seymour: 3% (up 1%)
Winston Peters: 1% (no change)
Don't know: 12% (down 2%)
Refused: 4% (up 1%)
1.57 million votes cast already
Record numbers of New Zealanders are continuing to vote early. 147,504 people cast their votes on Wednesday, brining the total number of votes cast up to 1.57 million.