A review of things you need to know before you go home on Wednesday; key GDP components deliver positive surprise, public service hiring jumps, farmers less satisfied with their bankers, swaps and NZD little-changed, & more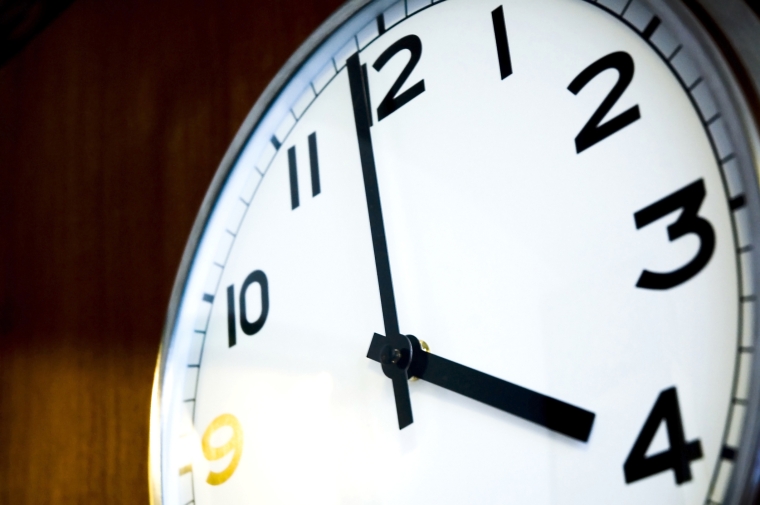 Here are the key things you need to know before you leave work today.
MORTGAGE RATE CHANGES
There are no changes to report today.
TERM DEPOSIT RATE CHANGES
None to report today here either.
BOUNCING BACK STRONGLY
Manufacturing sales volumes and wholesale trade sales values rose this quarter to record levels for any September quarter, bouncing back from the impact of COVID-19, Stats NZ said today. And the construction sector is also posting outsized gains. But many services, especially tourism related, are really struggling, according the StatsNZ data for Q3-2020. The net of this data is positive enough for bank economists to be revising the Q3-2020 GDP forecasts higher. That GDP result will be published on Thursday, December 17, 2020.
BUILDING BACK, BUT BETTER?
The State Services Commission updated its public sector workforce data today for the year to June. In a year where the private sector managed to only grow jobs by +0.7%, the public sector employment levels rose +3.4%. The narrow Public Service jumped +8.6% in the year, the biggest increase since this data servies began in 1995, and larger than in the heart of the Clark-Cullen government (the previous high was up +7.6% in 2004). The average annual salary in the Public Service in 2020 was $84,500, up +3.9% from $81,300 last year. The education sector grew by +1.7%, the health sector by +3.7%, local authority staffing grew by +6.5%, and staffing at the SOEs rose also by +3.7% in the year. We chart these rises here. And in case you are wondering, the latest contractors and consultants' data shows the operating expenditure on contractors and consultants as a percentage of spending on the public service workforce is 11.7%, dipping from 12.8% 2019. But in dollar terms they rose to almost $1 bln in the year (actual $975 mln.)
HIRING FRENZY
The same data set reveals that Auckland Council increased its workforce by +16.3% in the year to 14,300 employees, and that compounds to a +24% rise in five years. The 2020 increase was far and away the fastest annual growth in Auckland Council staffing levels, adding +2000 people in just one year.
SUBDUED COUNCIL REVENUE GROWTH
Nationally, new data shows that local authority rates and fines (ie "regulatory income") was up +2.8% in the September quarter from a year ago. Apart from the June 2020 quarter (+2.2%), that is the smallest rise since 2014.
LESS PRESSURE, BUT LESS SATISFACTION TOO
Fewer farmers are feeling undue pressure from their bank but satisfaction rates continue to slide, according to the Federated Farmers November Banking Survey. In late 2017, 79% of farmers thought their communication with their bank has been good or very good. That is now down to under 62% feeling the same way. 18% of them now feel under pressure from their bank, but that is down from 23% a year ago.
'BANZPAY' REPLACES CO-OP MONEY NZ
The New Zealand Association of Credit Unions, which trades as Co-op Money NZ, and FACTS Ltd, which traded as Co-op Services Ltd, have been rebranded under the 'Banzpay' name. The move is part of a takeover by Credit Union Baywide. This involves the restructure of Co-op Money NZ and its related entities from an association structure primarily governed by the Friendly Societies and Credit Unions Act, into a corporate structure under the Companies Act and other related legislation. Baywide expects the restructure to protect and improve the essential business, banking, transactional and other services currently provided by Co-op Money NZ to Baywide, its members, and other Co-op Money customers. The acquisition of the business, assets and subsidiaries of Co-op Money NZ is expected to be completed early in 2021. Banzpay is an amalgam of the words 'banking' and 'payments.'
SHORT & FAT
Some readers had noted a very sharp rise in the US M1 data. For those interested in what the New Zealand data shows for M1, see here. It partly reflects the fading of term deposits - bank customers just keep their money at the ready these days (ie: at call).
ANOTHER NEW GOVT AGENCY
The Government has started the process to establish Taumata Arowai, the new water services regulator, and the official response to the Havelock North water debacle.
SENTIMENT SURGES HIGHER
In Australia, a Westpac-Melbourne Institute consumer sentiment survey has come in very positive, especially for expected future conditions. It is now 48% above the low in April and has reached its highest level since October 2010, marking a ten year high. Sentiment has fully recovered from their COVID recession.
APRA ADOPTS RBNZ RULE FOR NZ'S AUSSIE OWNED BANKS
The Australian Prudential Regulation Authority (APRA) has ceded a little ground to the Reserve Bank of New Zealand (RBNZ). In the very last paragraph of a 32-page discussion document on bank capital, APRA is proposing that risk weighted assets for the NZ banking subsidiaries of Aussie banks be calculated under RBNZ rules to determine Level 2 group capital requirements, which includes overseas subsidiaries of Aussie authorised deposit-taking institutions. "This [RBNZ approach] is a simpler approach that removes the operational burden of duplicate reporting systems for ADIs with exposures subject to RBNZ capital requirements," APRA says.
INCHING WIDER
China seems to have extended its ban on Aussie log imports, claiming a biosecurity risk.
MESSING WITH NATURE? OR ADAPTING TO CLIMATE CHANGE?
We missed this last week, but China is "forging ahead" with its artificial weather modification technologies - basically trying to make it rain when things are dry or excessively hot. It says its trial programs have been successful and it is rolling them out on a large scale from now to 2025. It also claims "by 2035, China's weather modification should arrive at a worldwide advanced level in terms of operation, technologies, and services."
LARGE POSITIVE SURPRISE
Japan is reporting a rather substantial improvement in their machinery orders for October. After a -4.4% monthly fall in September they were expecting a modest +3% rise in October, bringing the year-on-year result to -11%. But in fact orders poured in. They were up a huge +17% from September, meaning the October level is now almost +3% higher than the same month a year ago. That is a very substantial positive surprise. Export orders drove the gains. Data from their industry association on machine-tool orders for November will be released tonight.
GOLD PRICE FIRM
In Asian trade, the price of gold has slipped -US$2 from the ending New York price and is now at US$1868/oz. But that is +US$4 above the price at this time yesterday. The New York price ended at US$1870/oz and was +US$2 higher than the afternoon London fix.
EQUITIES UPDATE
Wall Street ended its session today up by a minor +0.3%. The ASX200 is trading up +0.7% in mid-day trade while the NZX50 Capital Index is up +1.0% near the end of today's session. Meanwhile, the very large Tokyo market has opened today up +1.0% in early trade. Hong Kong has opened unchanged, while Shanghai has opened up +0.2% in early trade today.

SWAP & BOND RATES SLIGHTLY SOFTER
We don't have todays swap rate movements yet. If there are material changes when the end-of-day swap rates are available, we will update them here. The 90 day bank bill rate is unchanged today at 0.27%. The Australian Govt ten year benchmark rate is up +1 bp at 1.03%. The China Govt ten year bond is down -1 bp at 3.30%. And the New Zealand Govt ten year is down -2 bps at 0.92% and marginally above the earlier RBNZ-recorded fix of 0.91% (-3 bps). And the US Govt ten year is unchanged today to 0.93%.
FLP WATCH
We should have noted yesterday that the RBNZ's Funding for Lending program had no takers the first time this was offered. No bank was interested in RBNZ money at 0.25%. As Jason Wong of BNZ noted: "Banks are currently flush with cash so there is no urgency to rush in. Future take-up will be driven by upcoming maturities of existing wholesale debt and the desired smoothing of forward funding needs over the coming year. The announcement of the scheme back in August has already been instrumental in reducing term deposit rates and thereby bank funding costs."
NZD HOLDS
Against the US Dollar, the Kiwi dollar is little-changed from this time yesterday at 70.5 USc. On the cross rates it is back up marginally against the Aussie to 95 AUc and against the euro we are little-changed at 58.2 euro cents. That all means our TWI-5 has hardly moved from this time yesterday at just under 72.6.
BITCOIN DROPS
Bitcoin is now at US$18,251 and down -5.0% from this time yesterday. The bitcoin rate is charted in the exchange rate set below.
This soil moisture chart is animated here.
The easiest place to stay up with event risk today is by following our Economic Calendar here ».