Quiet night; Little progress on US fiscal negotiations or Brexit talks. Equities show small gains. UST 10-year down slightly. NZD treads water around 0.7040 with little movement elsewhere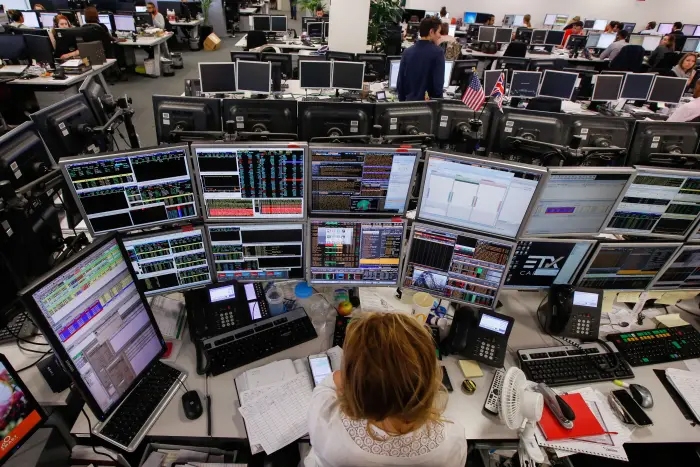 It has been a fairly uneventful overnight session in markets with familiar stories such as COVID19 vaccine news, US fiscal stimulus negotiations and Brexit hogging the headlines but not much of it moving the market. US and European equities show small gains, the US 10-year rate is down slightly and currencies are little moved. The NZD has been treading water centred around 0.7040.
S&P500 futures were trading with a negative bias through the Asian trading session but there are just too many bulls out there to drive equities lower after reaching new highs. The S&P500 opened weaker but has pulled itself into positive territory. The CBOE's put-call volume ratio is showing warning signs of complacency, moving to its lowest level since 2000, suggesting how investors are positioned – preparing for further upside in the market, not downside.
In overnight news, the US FDA reported that the Pfizer-BioNtech COVID19 vaccine is highly effective in preventing the virus and there are no safety concerns that would prevent it being granted an emergency-use authorisation. The report comes ahead of a public meeting later this week, after which the virus is likely to be cleared for use.
The latest news on US fiscal stimulus package negotiations is that Republican Senate leader McConnell is involved in the talks – meeting with top White House officials – but has so far not endorsed the bipartisan $900b proposal. McConnell is opposed to the all-or-nothing approach and is still looking to a more targeted bill around the $500b mark. Two key roadblocks are the proposed aid provided to states – anathema to McConnell – and the protection for businesses on liability from COVID19-related lawsuits.
On Brexit, the UK government will drop controversial clauses of the UK Internal Market Bill that would break international law and have allowed ministers the power to override parts of the UK-EU Withdrawal Agreement. This was seen as a necessary, but not sufficient condition to get a deal done. Meanwhile Chief EU negotiator Barnier is reported to have said that the chances of reaching a deal with the UK were now "very slim" and that "we are close to the moment of needing urgent measures – a contingency plan for a no deal". The next move is for UK PM to meet in person with EC President von der Leyen in Brussels, scheduled tomorrow morning NZ time.
Only second-tier economic data were released and they were ignored by the market – Germany's ZEW survey of investors showing increased optimism, and the US small business survey showing reduced optimism. The US 10-year rate has traded an overnight range of 0.89-0.94% and currently sits at 0.91%, down 2bps from the NZ close.
Currency markets show only small movements overnight. Brexit noise saw GBP make two attempts to trade below 1.33 but apart from that has largely tracked sideways centred around 1.3350. The NZD has been locked in a range of about 0.7025-0.7055 over the past 24 hours, currently trading just above the mid-point of that this morning. Slight outperformance versus the AUD sees the NZD/AUD return to 0.95.
The domestic rates market was quiet yesterday, with many fund managers out of the office attending a conference. There was a slight downside bias to rates, driven by offshore factors.
The RBNZ reported the results of its first Funding for Lending operation on Monday and there was zero uptake by the banks. Banks are currently flush with cash so there is no urgency to rush in. Future take-up will be driven by upcoming maturities of existing wholesale debt and the desired smoothing of forward funding needs over the coming year. The announcement of the scheme back in August has already been instrumental in reducing term deposit rates and thereby bank funding costs.
The Bank of Canada is widely expected to leave monetary unchanged at its meeting overnight, including no change to its quantitative easing programme.