Nearly 40% of bank lending to residential property investors is on interest-only arrangements - RBNZ tight-lipped on whether this is too high, but raises concerns over leverage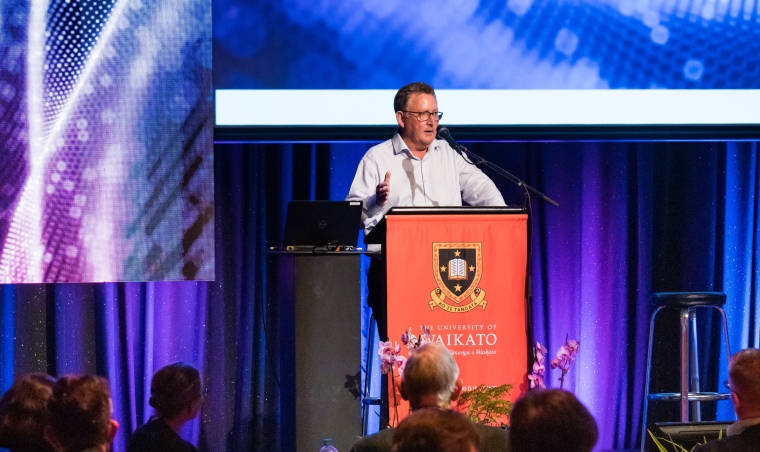 The Reserve Bank (RBNZ) is remaining tight-lipped over whether it believes the Government should empower it to restrict the use of interest-only mortgages.
Finance Minister Grant Robertson has asked the RBNZ for feedback over whether it could support the Government's goal of making house prices more "sustainable" if it were to be given the power to restrict banks from issuing interest-only mortgages to investors.
As at December, 39% of bank lending to residential property investors, worth $32 billion, was interest-only.
That portion was on par with where it was pre-COVID-19 when there were a lot of mortgage repayment deferrals (orange line in graph).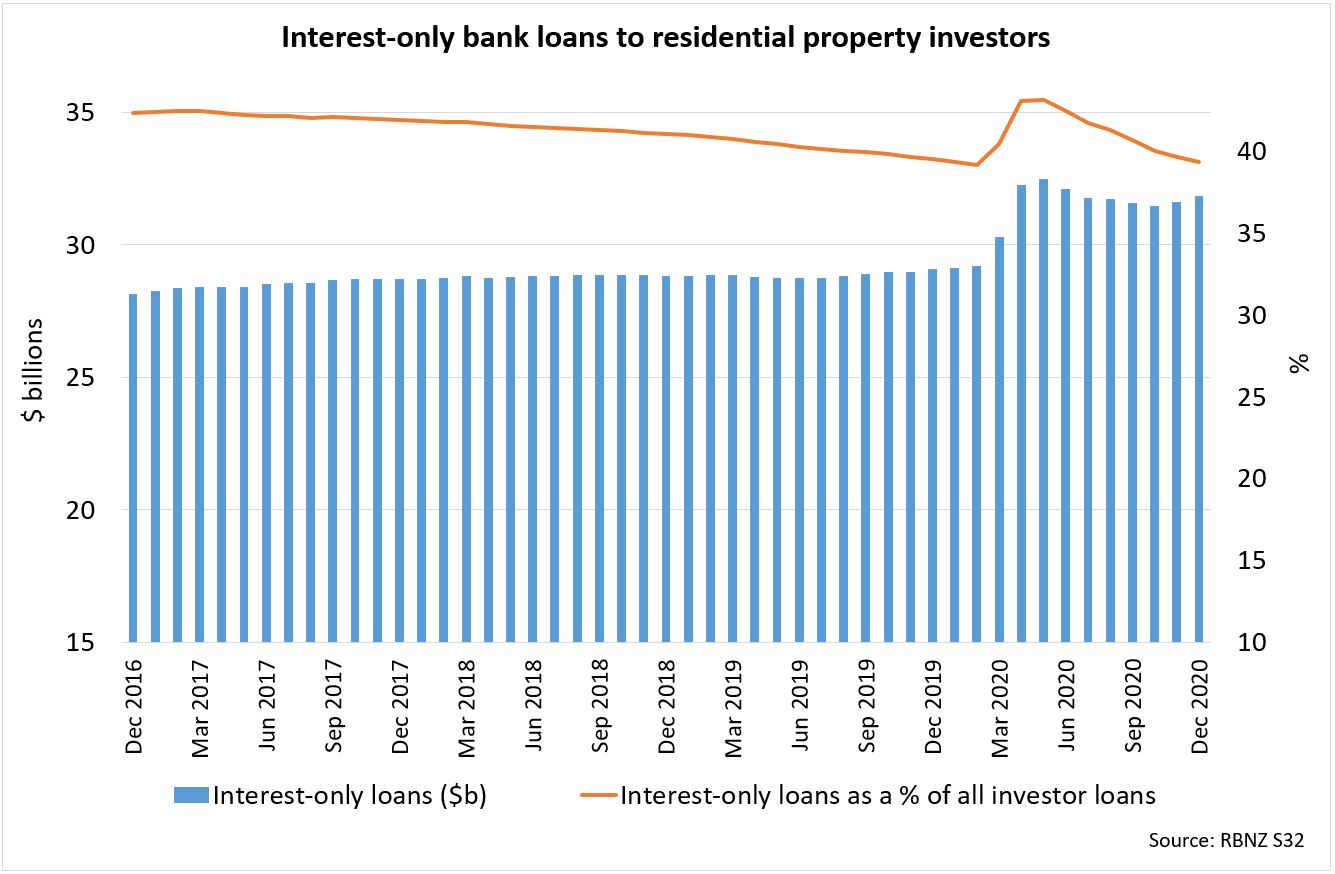 Yet because investors have borrowed up a storm over the past year in particular (graph below), the value of interest-only mortgages taken out by investors has plateaued at a level about 10% higher than pre-COVID-19 (blue bars in graph above).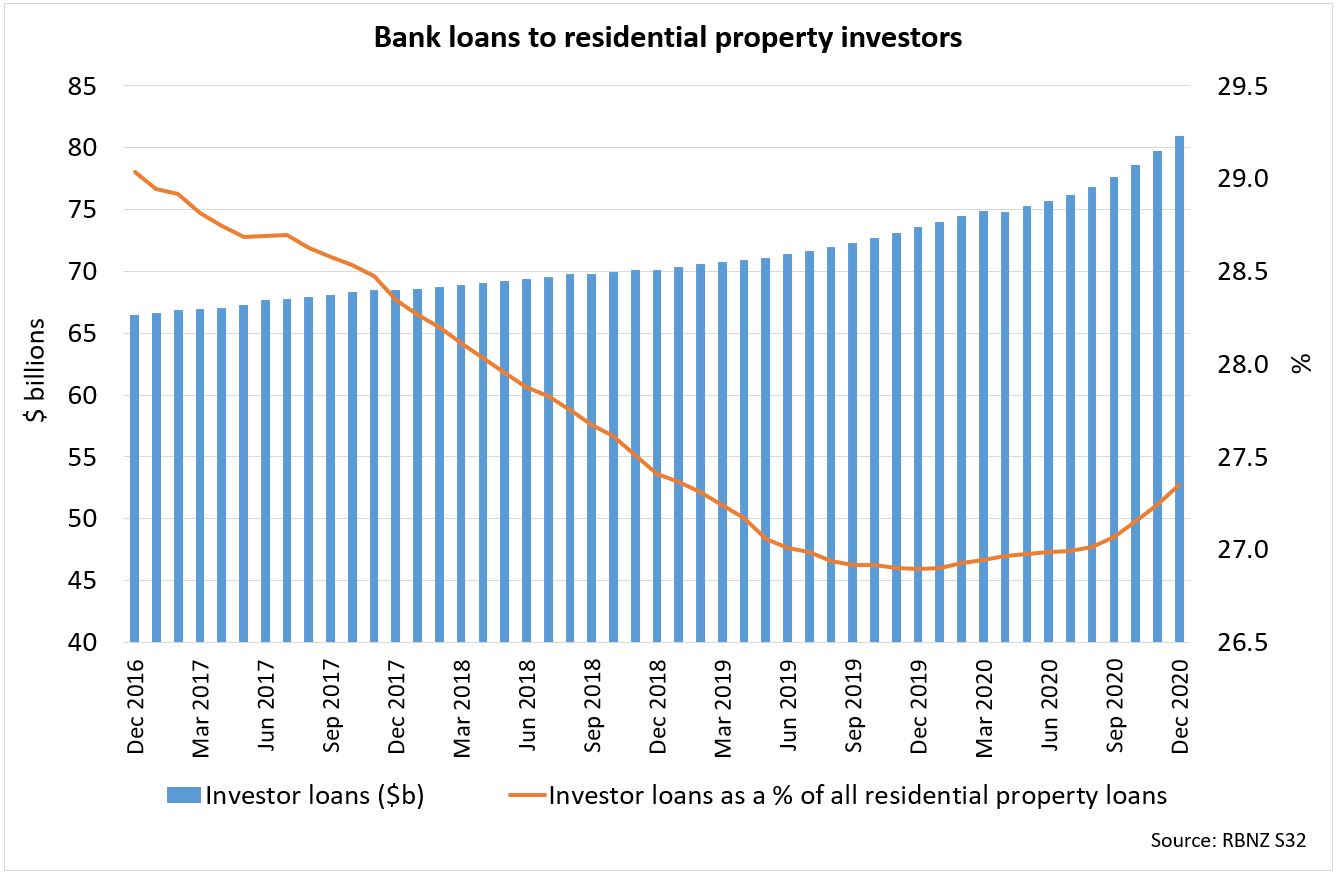 Only 13% of owner-occupier lending, worth $28 billion, is interest-only. Yet the value of interest-only mortgages held by owner-occupiers is about 12% higher than it was a year ago.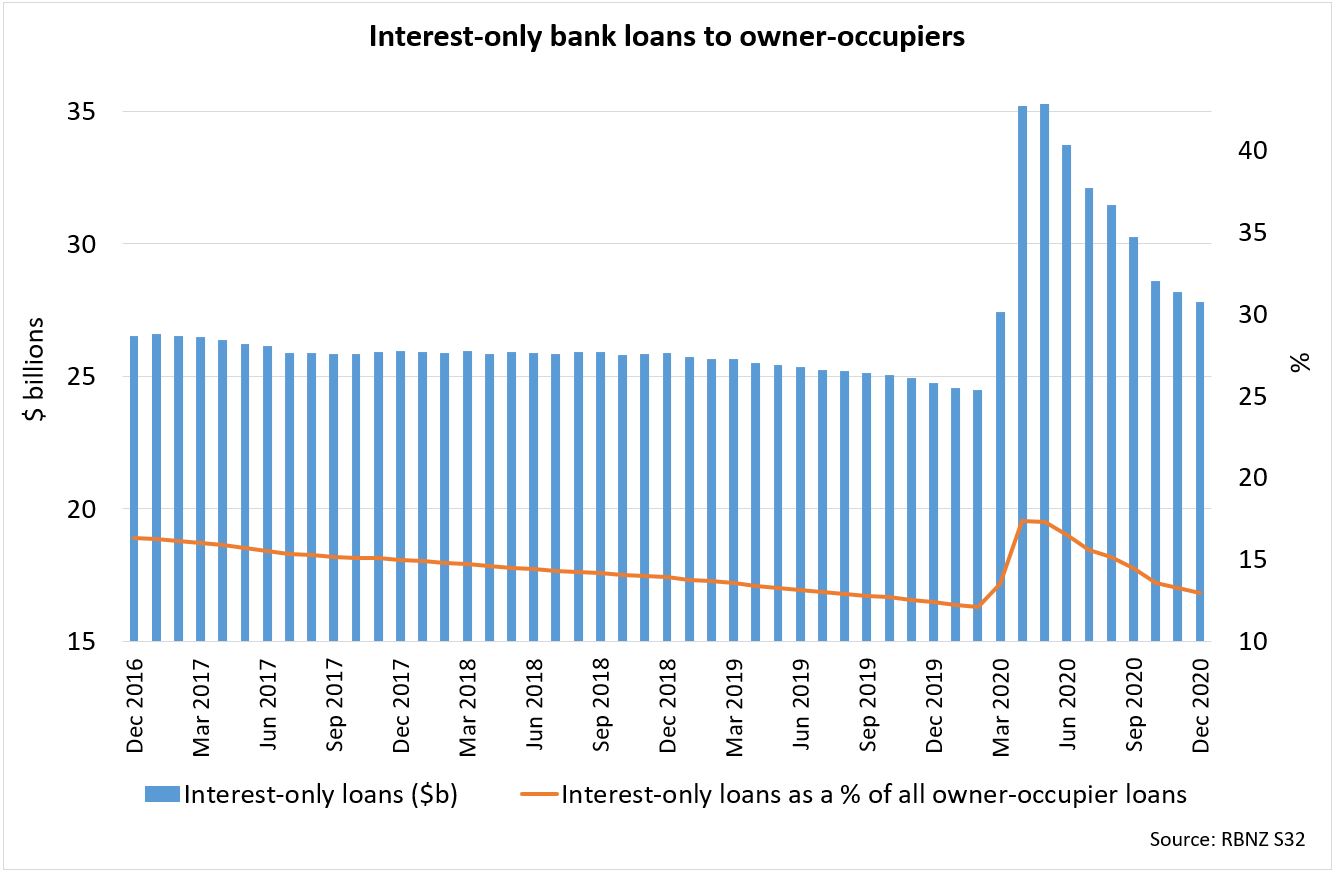 Asked by interest.co.nz whether he believed 39% was too high a portion for investors, RBNZ Governor Adrian Orr said the RBNZ hadn't formed a view on that yet.
He said the RBNZ was looking at whether interest-only mortgages were being used too much and were causing "high price variability" and "extreme risk taking".
Speaking to interest.co.nz earlier in the week, RBNZ Assistant Governor Christian Hawkesby said the RBNZ would need to consider how restricting interest-only mortgages might fit in with the other tools the RBNZ deploys to restrict bank lending to maintain financial stability.
He questioned whether restricting banks from lending to borrowers seeking a lot of debt compared to their incomes would sufficiently address concerns around leverage.
The RBNZ has long wanted debt-to-income tools. Robertson is asking it for more information on whether these could be targeted to investors. 
RBNZ considering making LVR restrictions permanent
Addressing those gathered at Waikato University for the 2021 Economics Forum on Thursday, Orr said leverage was a "significant risk".
His "gut feeling" was that loan-to-value ratio (LVR) restrictions would become a permanent fixture.
When the RBNZ introduced LVRs in 2013, they were only meant to be used temporarily to restrict high-risk bank lending.
However, LVRs remained in place, in some shape or form, until the RBNZ removed them in April 2020 to remove an impediment to bank lending. The RBNZ then reinstated restrictions at the beginning of the week.
Most owner-occupiers need a 20% deposit and most investors a 30% deposit, with this investor requirement formally being hiked to 40% in May.
Orr said the RBNZ was doing work on whether LVRs would become permanent.  
"We have to really ask, what is the optimal setting?" he said.
"Is it zero, or is it something that is always on? If it's something that's always on - small but positive - is that a much better position for long-term sustainability? I'd have to say, my gut feeling is… yes."
Banking sector and tax setting could be in for a larger shake-up
Orr was "very worried" about the asset price inflation caused by loose monetary policy, even though the RBNZ effectively planned to pump these up to create a wealth effect to stimulate the economy.
He stressed this was a global phenomenon and the RBNZ would not change the way it sets monetary policy to help meet the Government's housing policy goals.
"In understanding fair value [of asset prices], we're going to have to do a lot of work, which is going to unveil a lot of policy settings that explain why we are so heavily invested in housing in New Zealand," Orr said.
"Some of those settings are going to come down to uncomfortable facts, like access to leverage, the structure of the banking sector, the favourability of some loans versus others and taxation."
RBNZ reluctant to exempt owner-occupiers from borrowing restrictions
Orr reiterated what he's told interest.co.nz before - that it's "incredibly difficult" to target the likes of debt-to-income ratios to certain types of borrowers like investors.
"But that doesn't mean it's impossible," he said.
Orr said the RBNZ would highlight to Robertson how it could target debt-to-income restrictions, and point out how people could get around these rules. 
Robertson said: "It's important that any potential restrictions do not disproportionately affect first-home buyers and low-income borrowers."
Yet Orr said the RBNZ was generally reluctant about targeting these, as they lose their effectiveness.