Quarantine-free travel between New Zealand and Australia to begin on April 19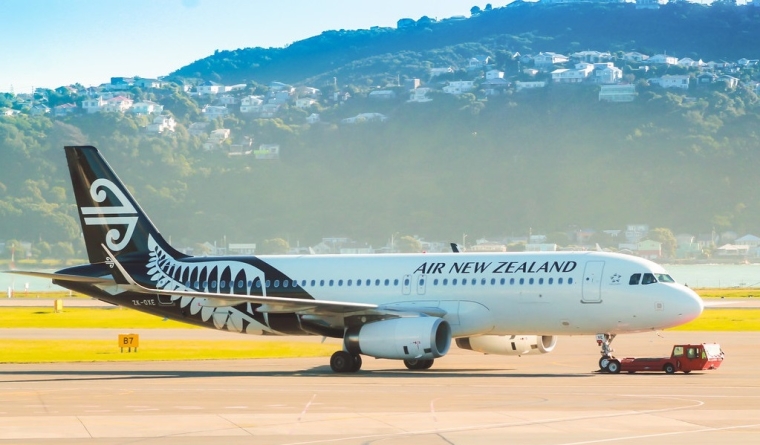 A trans-Tasman bubble will become operational on Monday, April 19, Prime Minister Jacinda Ardern has announced.
This means people will be able to travel between New Zealand and Australia without quarantining.
However, if there are unlinked cases of COVID-19 found in Australia, travel to and from affected states "may" be either paused for up to 72 hours or suspended for an extended period.
People travelling to New Zealand from affected states may have to get a COVID-19 test before departing. They may also be asked to self-isolate on arrival and may have to go into managed isolation. 
Ardern warned: "Quarantine-free travel will not be what it was pre-COVID-19, and those undertaking travel will do so under the guidance of 'flyer beware'. People will need to plan for the possibility of having travel disrupted if there is an outbreak."
COVID-19 Response Minister Chris Hipkins said people who test positive for COVID-19 in the 14 days prior to a trip, will not be able to travel, nor will people awaiting a test result.
Only those who have been in Australia in the 14 days prior to departing Australia will be able to travel. In other words, someone who arrived in Australia from another country will have to stay in Australia for at least 14 days before travelling.
They will also be flown by air crew who have not flown on any high-risk routes for a set period of time.
"Passengers will need to provide comprehensive information on how they can be contacted while in New Zealand, complete a pre-departure health declaration and won't be able to travel if they have cold or flu symptoms," Hipkins said.
"When they fly, they will be required to wear a mask on their flight, and will also be asked to download and use the NZ COVID Tracer app while in New Zealand.
"On arrival, passengers will be taken through what we call the green zones at the airport - meaning there will be no contact with those who are arriving from other parts of the world and going into managed isolation or quarantine.
"We will also be undertaking random temperature checks of those arriving as an added precaution.
"Final infection control audits for airports in particular are occurring over the next two weeks and are a requirement for each airport to operate. The Ministry of Health expects to have completed these and to have reported on them on 16 April."
Ardern said there were no firm plans to open travel bubbles beyond the Cook Islands and Niue. 
For more information, see the below table, included in this document. 

Govt considering decommissioning managed isolation facilities 
Hipkins is tempering expectations the trans-Tasman bubble will free up lots more space in managed isolation and quarantine facilities.
Of the 1000 to 1300 rooms that will become available per fortnight, about 500 will be kept free should they be needed for the trans-Tasman arrangement.
The remaining 500 to 800 won't necessarily be made available to other travellers (including returning kiwis, critical workers, or family of critical workers), as the Government is considering closing facilities that have to date only accommodated people from low-risk countries.
Hipkins said: "With the opening of travel, we will look to decommission these facilities - but in the meantime we are considering whether they could be used for other low risk countries, such as the Pacific Islands.
"As a result of this, we do not anticipate a large number of vacant quarantine spaces to come on stream."
To date, around 130,000 people have gone through managed isolation facilities.
Tourism group says Aussie tourists could spend $1b in NZ by the end of the year
Tourism Industry Aotearoa chief executive, Chris Roberts, expected Australian visitors to collectively spend at least $1 billion in New Zealand by the end of the year - all going to plan.
In normal times, they spend nearly $3 billion, which is equivalent to about a quarter of the international tourist spend in New Zealand.
Roberts said the bubble announcement should benefit ski towns in particular, with more than 70% of overseas skiers in New Zealand being from Australia in normal times.
But he cautioned the speed at which Australians resume travel to New Zealand is unknown.
"Surveys have shown there is pent up demand for travel and Australians have no other options for international travel at present," Roberts said.
"But we anticipate that there will be some initial caution on both sides of the Tasman. We expect that people reuniting with family and friends will lead the way, followed by business people and holidaymakers."
Roberts said that pre-COVID-19, about a third of arrivals from Australia were kiwis, many of whom were returning to visit family.
Arrivals from Australia tend to stay for a shorter period and spend less while here than visitors from New Zealand's other major international markets, he said.
Roberts said a marketing campaign would now get underway in Australia. He said tourism operators in New Zealand could start taking bookings with confidence and scaling up their staffing levels.
National wants more bubbles
National Party Leader Judith Collins said: "I want to thank the more than 45,000 people who signed National's petition and supported our call to get the trans-Tasman bubble open. It's clear the Government needed to be jolted into action on this...
"National believes the Government should be allowing quarantine-free travel from Samoa, Tonga and Fiji into New Zealand, alongside our realm countries.
"This would have a similar benefit of reconnecting families as well as the added economic benefit of rescuing New Zealand's horticulture industry by increasing the size of our Recognised Seasonal Workers (RSE) scheme.
"It's time the Government laid out its roadmap for reconnecting our economy and people to the world."