A review of things you need to know before you go home on Tuesday; big realtor commissions, Fitch upgrades banks, ESG goes mainstream, APRA waves through big bank capital returns, swaps flatter, NZD falls, & more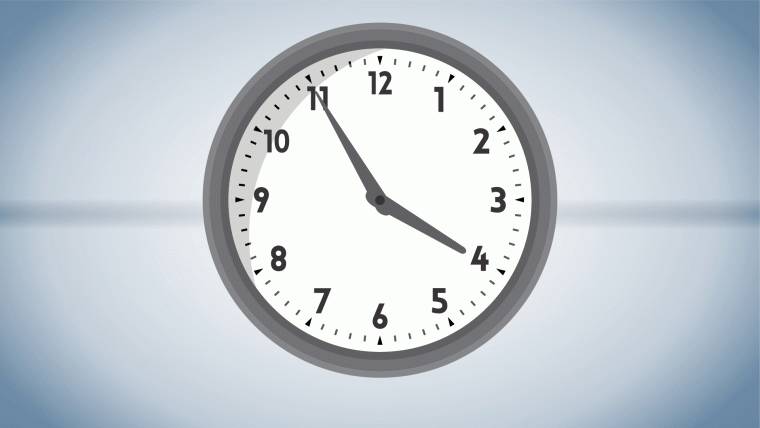 Here are the key things you need to know before you leave work today.
MORTGAGE RATE CHANGES
China Construction Bank has increased its fixed rates for terms of three years and longer, but left 1-2 year fixed rates unchanged at 2.65%
TERM DEPOSIT RATE CHANGES
No changes to report today.
BIG BIKKIES
In the year to June 2021, the real estate sales industry is estimated to have raked in almost $2.4 billion in residential sales commissions. That is a level that exceeds our exports of wine worldwide over the past year ($1.9 bln) , exceeds our exports to South Korea in a year ($1.7 bln), and exceeds our imports of medical equipment in a year ($2.2 bln).
FITCH REVISES OUTLOOK ON BIG FOUR BANKS
Fitch Ratings has revised the outlook it has on its A+ credit ratings for ANZ NZ, ASB, BNZ and Westpac NZ to stable from negative. Fitch says this reflects NZ's significantly improved economic outlook since early 2020. It expects 5.5% GDP growth this year and 3.3% growth next year.
NEXT STOP, +4%
ANZ is saying that CPI inflation will reach a high of 4.2% year-on-year in Q3 2021, as shipping disruptions, the border closure, materials costs and other one-off factors (eg mortgage rates increases) see prices surge. Underneath all this is a strong underlying inflation impulse, driven by the very tight labour market, rising inflation expectations, and firms finding that they have the power to pass on higher costs to consumers.
ESG GETS ITS OWN HYBRID INDEX
"S&P DJI" (the world's largest index provider) announced its first ESG index for New Zealand. This is being called a significant milestone, especially ahead of the regulatory changes associated with default KiwiSaver. It will be a "tilted index", based on the S&P/NZX50 Portfolio Index but over- or under-weighting companies based on their respective S&P DJI ESG Score. "ESG" scores are a new fad related to "environmental", "social" and "governance" attributes and companies actively promote these to gain an investment demand advantage. They have proven popular with New Zealand retail investors, and luckily for them, companies with higher ESG score have been outperforming those without them, on an overall basis - which has reinforced investor demand. Kernel will have the first fund tracking this ESG index. "S&P DJI" a joint venture between S&P Global, the CME Group, and the Murdoch-controlled News Corp.
COMMERCIAL PROPERTY NOT SO FAVOURED
Last week, the capitalisation of the eight companies in the Property sector in the NZX50 dropped more than the overall index, down by -1.5% in the week, and only up by +3.6% in the month. Only Kiwi Property Group (KPG, #19) rose last week (up +0.8%). The largest fall was recorded by Argosy Property of -4.1% (ARG, #25). Overall, the capitalisation of this sector is now $12.1 bln, or 10.1% of the overall NZX50 capitalisation. In Sepetmber 2020, this share was 9.1%, so in the longer run these companies are making gains.
IS IT REALLY EXCESS AT THIS TIME OF NEW STRESSES?
In Australia, regulator APRA has ok'd some regulatory support for home loans affected by the current pandemic lock downs. But in doing so, it is signaling it doesn't consider these lock downs as a material credit event for banks. So banks are pushing ahead with major cash returns to shareholders. First out of the blocks is ANZ with an expected AU$1.5 bln return. It will probably be followed by the other three with CBA said to to wanting to return AU$5 bln. This money is being classed as "excess capital" following APRA guidance and shareholders like what they hear, bidding up bank share prices.
NO PRESSURE LET-UP
There were 78 new community cases in NSW today, and another 13 community in Victoria where their lockdown has been extended for another 7 days. Queensland and South Australia are now also reporting cases in the community, prompting a new SA lockdown. All this is knocking consumer confidence in Australia. None of this gives confidence the Trans-Tasman travel bubble will re-open anytime soon. There were 5 new cases in New Zealand, all caught at the border, none in the community.
GOLD'S DROP STABILISES
Compared to where we were this time on yesterday, the gold price is up +US$3/oz to US$1817/oz in early Asian trading.
EQUITIES NOT FOLLOWING EUROPE & US DOWN AS SHARPLY
The NZX50 Capital Index is trading flat near the end of its session after being sharply lower earlier. The ASX200 is making a similar comeback in early afternoon trade and is now down just -0.1%. Tokyo has opened down -0.2% in morning trade, and Hong King is down -0.6% in their opening trade. Shanghai is down -0.2% in early trade. Earlier, the S&P500 ended its session down -1.6%.
SWAP & BONDS RATES FLATTEN FURTHER
We don't have today's closing swap rates yet and if there are significant ongoing changes we will note them here. They probably fell and flattened again. The 90 day bank bill rate down -1 bp at 0.46% and holding most of yesterday's leap. The Australian Govt ten year benchmark rate is down a chunky -6 bps at just on 1.23%. The China Govt ten year bond is unchanged at 2.97%. The New Zealand Govt ten year is down -5 bps so far at 1.54% and the same as the earlier RBNZ fix of 1.54% (-7 bps). The US Govt ten year got down as low as 1.17% earlier which meant it shed -11 bps at one stage. But it is now at 1.21% in a minor partial claw back.
NZ DOLLAR SOFTER
The Kiwi dollar has fallen -½c to just on 69.3 USc. Against the Aussie we are little-changed at 94.4 AUc. Against the euro we are also -½c lower at 58.7 euro cents. So the TWI-5 has slipped to just under 72.4 is a -40 bps slip.
BITCOIN DROPS BELOW US$30K
The bitcoin price is now at US$29,563 and down -6.6% from this time yesterday. It was last below US$30,000 in mid June after the Chinese central bank moved against it. Volatility in the past 24 hours has been high at +/- 4.0%.
This soil moisture chart is animated here.
Keep ahead of upcoming events by following our Economic Calendar here ».