A review of things you need to know before you go home on Wednesday; ANZ raises TD rates, dairy prices down, inflation tipped to go higher, swaps flatten, NZD softer, & more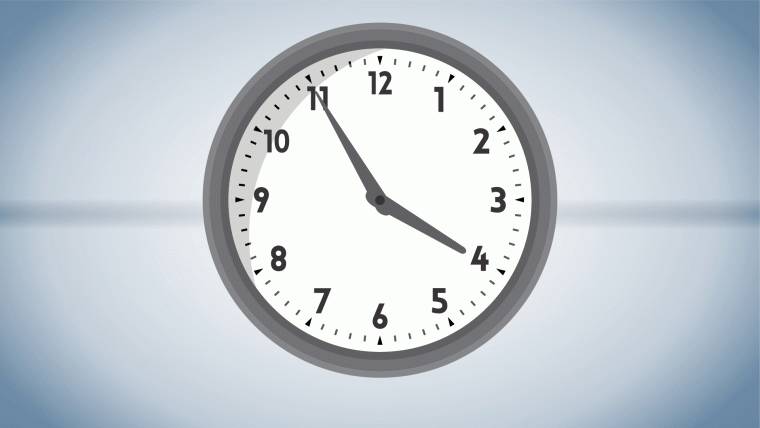 Here are the key things you need to know before you leave work today.
MORTGAGE RATE CHANGES
No changes today.
TERM DEPOSIT RATE CHANGES
ANZ raised a number of its term deposit rates. Details here.
SEVEN DECLINES IN A ROW
The overnight dairy auction which saw prices fall again, this time down -2.9% in US dollar terms led by SMP which fell -5.2% from the prior event two weeks ago, and WMP which fell -3.8%. The only saving grace has been the devaluation of the NZ dollar, and in local currency todays declines are 'only' -1.5%. Since the big +15% jump in early March, overall prices have fallen -9.3% although they are still +20% above year-ago levels. Analysts noted the fall and while none changed their 2021/22 forecasts of about $8/kgMS, the are now saying the risks are to the downside.
LOOKING AT MANY RISES IN A ROW
Economists at the country's largest bank believe inflation will stay elevated - above the RBNZ's targeted level - for about the next 12 months before declining again. They see inflation peaking at 4.2% in Q3-2021 and staying above the RBNZ target range for more than a year.
BOND YIELDS RISING
Housing NZ today offered $50 mln of their June 2025 bonds and $50 mln of their October 2028s – both existing lines. HNZ bonds are rated Aaa by Moody's, and AAA by S&P. Today's offers resulted in higher lower yields, but smaller premiums from swap, consistent with the risk-off mood of markets this week. The 4 year June 2025 yield was1.36% pa (vs 1.28% last time on June 23) and the 7 year October 2028 yield was 1.78% pa (vs the 1.58% last time on February 17). The next HNZ bond offer is on August 25, also for $100 mln.
SLOW DECLINE SETS IN AGAIN
After two months of bounce-back, June credit card balances outstanding fell again, now at $6.2 bln. Billings on NZ credit cards were softish too in June, but were +6.3% higher than the pandemic-affected same month last year. 57% of balances are incurring interest. While this is historically low, it has barely budged over the past eight months.
MAKING MONEY FROM AGEING
The four companies in the NZX50 retirement village/rest home sector posted capitalisation gains last week despite the overall NZX50 capitalisation falling. These companies represent 8.2% of the overall total (and nearly match the eight Property companies who are at 9.3% collectively). Over the past month the retirement village set rose +0.9%, and since September 2020 they are up +12%. Oceania Healthcare (OCA, #30) rose +2.0% last week. Arvida (ARV, #28) fell -1.0%. Ryman (RYM, #10) and Summerset (SUM, #13) however dominate this set.
YET AGAIN
The Commerce Commission has filed proceedings at the High Court in Christchurch seeking declarations that consumer loan provider Moola engaged in cartel conduct relating to online advertising on Google Ads. The Commission alleges Moola reached agreements with other consumer loan providers that they would not bid on each other's brand names on Google Ads. The Commission also alleges agreements were reached that the companies would negatively match certain keywords. This means that consumers searching for a consumer loan provider on Google may not see ads for other loan providers. The Commission considers these agreements fixed, controlled or maintained the price paid by Moola for its online advertising on Google Ads and prevented, restricted or limited the purchase of online advertising on Google Ads. As a result, the Commission alleges, entering into and giving effect to the agreements breached the Commerce Act. Moola is a consumer finance company providing high-cost short term loans up to $5,000. It operates through its websites moola.co.nz and zooma.co.nz, needcashtoday.co.nz. It is own by NZ Fintech, and controlled by Edward Recordon. Recordon's companies have been challenged by the Commerce Commission on a number of occasions over various business practices.
FULLY RECOVERED
Japanese exports were up a very strong +49% in June on a year-on-year basis, similar to the May gains. Compared to June 2019, these exports are up +9.7% which is also a very strong metric.
SHARP TURN LOWER
In Australia, their retail sales fell by more than expected in June as various states entered lock downs and they will weaken further in July as the delta variant spreads further. They retail sales dropped -1.8% month-on-month in June. A large -3.5% month-on-month plunge in Victoria was a key driver as Melbourne was in lockdown from the beginning of the month until June 10th, but sales also fell -2.0% from May in New South Wales as Greater Sydney entered a lockdown on June 27. And a lockdown that started around the same time resulted in a -1.5% drop in sales from May in Queensland.
NO PRESSURE LET-UP
There were 110 new community cases in NSW today, and another 22 in the community in Victoria where their lockdown has been extended for another 7 days. Queensland and South Australia are now also reporting cases in the community, prompting a new SA lockdown. None of this gives confidence the Trans-Tasman travel bubble will re-open anytime soon. There were new cases in New Zealand, all caught at the border (mostly among ship crews), none in the community.
GOLD'S DROP STABILISES
Compared to where we were this time on yesterday, the gold price is down -US$10/oz to US$1807/oz in early Asian trading.
EQUITIES RECOVER
The NZX50 Capital Index is trading up +0.6% near the end of its session. The ASX200 is up a much stronger +1.2%. Tokyo has opened up +0.7% in morning trade, and Hong King is down another -0.4% in their opening trade. Shanghai is up +0.5% in early trade. Earlier, the S&P500 ended its session up +1.5% and making back almost all the Monday decline.
SWAP & BONDS RATES FLATTEN AGAIN
We don't have today's closing swap rates yet and if there are significant ongoing changes we will note them here. They probably fell and flattened again. The 90 day bank bill rate down -1 bp at 0.45%. The Australian Govt ten year benchmark rate is down another chunky -5 bps at just on 1.18%. The China Govt ten year bond is little-changed at 2.96%. The New Zealand Govt ten year is actually up +2 bps so far at 1.56% and well above the earlier RBNZ fix of 1.53% (-1 bp). The US Govt ten year is unchanged at 1.21%.
NZ DOLLAR MARGINALLY SOFTER
The Kiwi dollar has fallen further today to just on 69.1 USc and the last time it was this low was November 2020, eight months ago. Against the Aussie we are firmer at 94.6 AUc. Against the euro we are unchanged at 58.7 euro cents. So the TWI-5 has slipped to just under 72.3.
BITCOIN STAYS BELOW US$30K
The bitcoin price is now at US$29,785 and up a minor +0.8% from this time yesterday. It was last below US$30,000 in mid June after the Chinese central bank moved against it. Volatility in the past 24 hours has been low at +/- 1.8%.
This soil moisture chart is animated here.
Keep ahead of upcoming events by following our Economic Calendar here ».