New Zealand's largest bank comes through with some modest term deposit rises, essentially matching those its rivals have already adopted. Just ignore the inflation comparison (and tax) to remain sane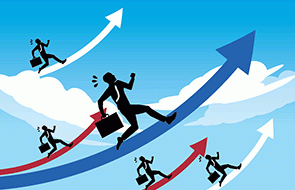 ANZ has raised its term deposit offers to bring them more into line with the market moves of its main rivals, with increases ranging from +0.15% to +0.20% across a range of selected terms.
But one of their offers stands out. Among the big five banks for terms less than one year, the highest rate is 1.05% offered by ANZ's updated offer.
However, among all banks for terms less than one year, the highest rate is 1.25% offered by Rabobank for six months. Heartland's 0.95% for four months also stands out.
Among the big five banks for a term of one year, all the majors are offering 1.20%.
Among all banks for a term of one year, the 1.35% offered by Rabobank is out on its own.
Increases in term deposit rates are coming as banks raise their offers to mortgage borrowers.
But savers have been rejecting term deposits as a way to hold their savings. In the latest (May) household data from the Reserve Bank (S40), the level of funds held in term deposits fell by 18.8%, or $19 billion, from the same month in 2020. That is an accelerating decline, and the total in household term deposits is back to 2017 levels - and back then, they were growing at 14.7% pa.
It is not as though savers aren't saving at the bank - they are. Total household bank deposit balances rose 5.1% in the year to May, up to $204 billion, and at about the same year-on-year expansion we have seen for the past several months, up $10 billion. Only term deposits are being rejected.
One problem for savers is that the Reserve Bank offers banks money at the Official Cash Rate, currently 0.25%, and in theory banks have no need to pay savers more than this. But the hikes by ANZ, and earlier by ASB, Rabobank, Heartland and others suggest that banks may be looking to retain their term deposit books and not let them atrophy further - because in the future they may need them when the Reserve Bank withdraws the Funding for Lending Programme.
Not in the table below are four and five year rates. Only ASB and Westpac are now offering a 2.00% rate and the only banks to offer at that level. ANZ's five year rate is up +20 bps to 1.95% pa.
But with inflation running at over 3% and ANZ today saying it could top 4% before it retraces, term deposit rates at current levels are not attractive for savers. Take out income taxes and they are even less attractive. They may be better than nothing but that is a defeatist standard, and there are other alternatives, even it they do have higher risks.
One easy way to work out how much extra you can earn by switching is to use our full function deposit calculator. That will not only give you an after-tax result, you can tweak it for the added benefits of Term PIEs as well. It is better you have that extra interest than the bank.
The latest headline rate offers are in this table with the markings for changes this week so far.
for a $25,000 deposit

Rating
3/4 mths
5 / 6 / 7
mths
8 - 11
mths
  1 yr  
18mths
2 yrs
3 yrs
Main banks
 
 
 
 
 
 
 
 
ANZ
AA-
0.45
1.00




+0.20

1.05




+0.15

1.20
1.20
1.45




+0.15

1.60




+0.20

AA-
0.45
1.00
0.90
1.20
1.25
1.40
1.70
AA-
0.45
0.80
1.00
1.15
1.20
1.35
1.50
Kiwibank
A
0.45
0.90
0.95
1.15
 
1.15
1.30
AA-
0.45
0.80
1.00
1.20
1.25
1.45
1.70
Other banks
 
 
 
 
 
 
 
 
Co-operative Bank
BBB
0.40
0.90
1.00
1.20
1.25
1.35
1.45
BBB
0.95
1.00
0.90
1.30
1.15
1.20
1.35
HSBC Premier
AA-
0.45
0.80
0.90
0.80
 
0.90
1.10
ICBC
A
0.55
0.95
1.10
1.10
1.10
1.15
1.30
A
0.40
1.25
1.10
1.35
1.25
1.35
1.50
BBB
0.50
0.90
1.10
1.15
1.00
1.20
1.35
A-
0.45
0.80
1.00
1.20
1.20
1.30
1.40