US sentiment slumps; China powers up on coal; a key china port partly shuts down; China FDI growth weakens; some key commodity prices rise, others dip; UST 10yr 1.28%, oil down and gold up; NZ$1 = 70.4 USc; TWI-5 = 73.4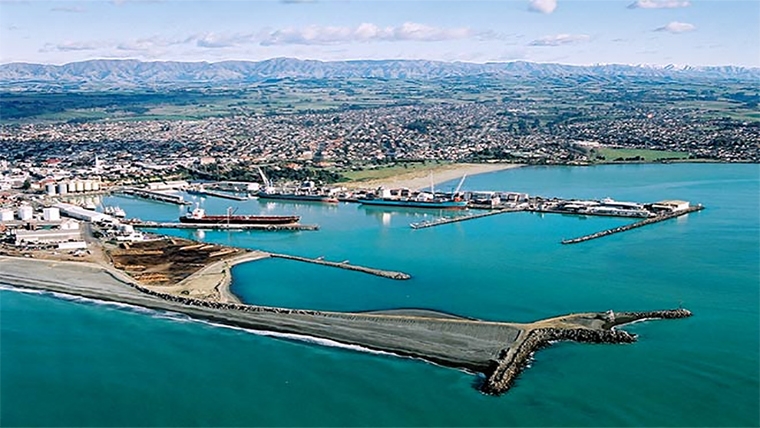 Here's our summary of key economic events overnight that affect New Zealand with news of some bumpy data in many large economies.
In the US, the widely-watched University of Michigan sentiment survey has delivered a shock result, reporting "a stunning loss of confidence in the first half of August". With their labour market now improving rapidly and the stock market at a record high, that is a clear sign that the latest surge in virus cases is weighing on sentiment, despite roughly 60% of all American adults now being fully vaccinated. A notable part of the reasons for the change of heart is the realisation that renewed inflation is going to hurt.
Itr is a result that knocked the bond and currency markets - but not the equity markets whigh will close the week at a record high.
China has reported that electricity consumption hit a new record high of 775.8 billion kWh in July, rising +13% from a year earlier and growing +16% from the same month in 2019.
Much of that electricity is being generated by coal, and coal prices are rising fast in China, up +20% in the past two weeks alone. China seems to have abandoned its carbon promises just a few months after it made them.
In China, port workers at a major part of the world's third-largest container port (and maybe the world's largest cargo port) just south of Shanghai have tested positive for the delta variant of COVID and some services have been shut down. This closure cuts a quarter of the overall port capacity, and will likely disrupt supply chains significantly - and add to problems shifting goods ahead of the key Christmas shopping season. More here.
China reported its July FDI overnight and it isn't very impressive. But it is a gain, but basically back to July 2019 levels. It was +US$104 mln in the month, up sharply from the pandemic-affected 2020 month, but barely higher than for the same month in 2019. This data is consistent with a slowdown in China and a hesitation by investors after their aggressive regulatory moves against their tech industry.
---
Want to go ad-free AND support us? Find out how.
---
The price of nickel has risen to record levels, a key component in stainless steel. Similarly, tin prices are at record highs. But not all metals are rising in price.
Some key food prices are though, especially wheat - and coffee.
We reported on the rises and rise of shipping container freight costs yesterday, and the leasing costs of ships is rising too. The Baltic Dry Index surged about +2% to 3,566 today, its highest level in more than a decade, helped by improving demand, the congestion in Chinese ports, and weather concerns in the Pacific.
The Australian Capital Territory is now in lockdown because of a school outbreak and 3 new cases. There were another 391 new community cases in NSW yesterday with another 250 not assigned to known clusters, so they are still not getting on top of their outbreak. It has spread into regional NSW now. Victoria is reporting another 15 new cases yesterday and their lockdown is extended. Queensland is reporting 8 new cases. Overall in Australia, more than 24% of eligible Aussies are fully vaccinated, plus 22% have now had one shot so far.
Wall Street is up another marginal +0.1% in late Friday afternoon trade and at a new record high. It is up +0.6% in a week. Overnight, European markets were up another +0.3%, led by London's +0.4% recovery. Yesterday, Tokyo fell by -0.1%, Hong Kong by -0.5% and Shanghai by -0.2%. But Tokyo gained a full +1.0% over the week, Hong Kong gained +1.6% and Shanghai rose +2.2% for the week. The ASX200 ended up +0.5% yesterday capping a +1.2% weekly gain. The NZX50 Capital Index rose +0.7% yesterday allowing it to close flat for the week.
The UST 10yr yield starts today at 1.28% and down -8 bps since yesterday. The US 2-10 rate curve is flatter at +109 bps. Their 1-5 curve is also flatter at +72 bps, and their 3m-10 year curve is also much flatter at +126 bps. The Australian Govt ten year benchmark rate starts today at 1.21% and little-changed. The China Govt ten year bond is at 2.89% and unchanged. The New Zealand Govt ten year is now at 1.74% and up +3 bps overnight.
The price of gold has risen +US$25 from this time yesterday to US$1778/oz. For the past week it is up +US14/oz
Oil prices are -US$1 softer from this time yesterday, so in the US they are just under US$69/bbl, while the international Brent price is just over US$70/bbl.
The Kiwi dollar opens today at just on 70.4 USc and back up +¼c since this time yesterday. Against the Australian dollar we are marginally firmer at 95.5 AUc. Against the euro we are unchanged at 59.7 euro cents. That means our TWI-5 starts today at 73.4, marginally firmer in a week and still in the narrow range of between 72 and 74 we have been in for ten months now.
The bitcoin price has weakened today and is now at US$46,578 and is up +3.1% from this time yesterday. For the week it is up +9.3% although less in NZD terms. Volatility in the past 24 hours has been moderate at just under +/- 3.2% and for the week it has been +/- 4.7%.
The easiest place to stay up with event risk today is by following our Economic Calendar here ».