US jobless claims at 17-month low; pandemic hospitalisation hurting US; China shipping congestion worse; global carmakers to cut output; UST 10yr 1.25%, oil and gold down; NZ$1 = 68.3 USc; TWI-5 = 72.3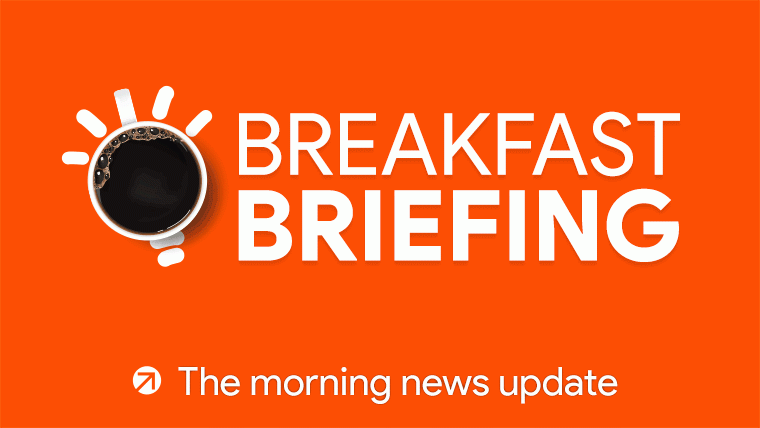 Here's our summary of key economic events overnight that affect New Zealand with news that behind the 'good' economic news are increasing signs the pandemic spread is corroding demand globally.
In the US the weekly jobless claims report was actually quite a good one with 'only' 308,000 new claims last week, its lowest level since the start of the pandemic in March 2020. There are now under 2.8 mln people on these benefits in a steady trend lower.
Also positive is that mortgage delinquencies in the US are dropping to post-pandemic lows.
The Philly Fed August survey brought a marginally downgraded sentiment result but new orders rose sharply. However firms still report supply bottlenecks and rising cost pressures, so sentiment is taking a hit over how they will get out of these pressures.
The turn lower in sentiment is also evident in financial markets with the US Treasury 30 year TIPS yield turning more negative than it was at the last equivalent auction in February. At US$9 bln it is not a large event however.
But what is really turning financial markets lower is the pandemic situation in the US as delta infections start to over-run hospitals. The road ahead is particularly bumpy because some large-state policies have down-played the threats of delta with weak or non-existent responses and populations who remain willfully blind to the risks, and their chickens are roosting now. In Florida, Mississippi, Georgia and Texas, they are all using more than 90% of their ICU capacity. COVID-19 patients take up about half of ICU beds in those states, an extraordinary amount for a single diagnosis.
Analysts are starting to downgrade US economic prospects as a result.
In Canada, their ADP employment report for July revealed positive jobs growth, and was quite a surprise and a big turn-around from the June decline.
In China, that Shanghai port partial closure is snarling shipping schedules and the consequential congestion is getting worse. International container shipping rates are moving higher after a two week pause in the rises. The Baltic Dry index surged higher yesterday. Meanwhile, the iron ore price is leading the hard mineral set sharply lower. China's steel demand is sinking.
China seems blind to the consequences of all these mounting risks.
In Indonesia, their central bank reviewed its policy rate overnight and made no change to the current 3.25% rate. They are targeting currency stability to keep their economy ticking over. They don't see inflation threats. But they are worried that their prior rate cuts haven't flowed through to help small firms. They do run trade surpluses in Indonesia.
Inflation is hitting Hong Kong now, and they reported it at 3.7% in July, up from less than 1% in June. They are ignoring this blip on the basis that July 2020 was unusually low.
---
Want to go ad-free AND support us? Find out how.
---
The global airline industry has adopted electronic vaccine certificates to try and easy customers back into the air. And now this IATA system is allowing both EU and UK vaccine data to be uploaded to it. But what they really want is a WHO standard.
Some major global carmakers are announcing there will be production cutbacks in September due to semiconductor chip shortages. This includes Toyota and Volkswagen.
China's impending retrenchment will be Australia's loss and the impact there could be sharp. And analysts are looking ahead with concern. Falling commodity prices don't help Australia.
But in the meantime, Australia's jobless rate fell to 4.6% in July and a 12 year low and there was a small employment rise. Both these were unexpected. But it was driven by part-time employment, so it is not really that great. And increasing numbers of Aussies are leaving the labour force in 2021, which isn't great either. (The New Zealand jobless rate was 4.0% as at June. We don't do monthly labour force stats.)
There were another 682 new community cases in NSW yesterday with another 511 not assigned to known clusters, so they are out of control. It has spread into regional NSW extensively. Victoria is reporting another 57 new cases yesterday, so it is starting to surge there too and their lockdown is extended for another two weeks, this time with a curfew. Queensland is reporting zero new cases in a bright spot. NT has cases now as does the ACT. Overall in Australia, more than 28% of eligible Aussies are fully vaccinated, plus 22% have now had one shot so far.
Wall Street is quite listless for a second straight day with the S&P500 up a minor +0.1% in late trade, but it is getting a final burst and should close up +0.3%. Some earnings reports haven't been flash but the market hasn't turned tail and run - yet. But it has in Europe. Overnight these markets were down more than -1.5% led down by Paris' -1.4%. It not good when the 'best' of them is Frankfurt and it was down -1.3%. They were following falls that started in Asian markets with Tokyo down -1.1%, Hong Kong down -2.1% and Shanghai down -0.6%. The ASX200 was down another -0.5% yesterday but no-one gave local investors the global memo because the NZX50 Capital Index was a complete outlier, rising +1.9% with big gains by many majors across the board.
The UST 10yr yield starts today at 1.25% and down -3 bps. The US 2-10 rate curve has flattened by -4 bps today to +102 bps. Their 1-5 curve is also flatter at +69 bps, and their 3m-10 year curve is also flatter at +121 bps. The Australian Govt ten year benchmark rate starts today at 1.07% and a sharp -8 bps lower. The China Govt ten year bond is at 2.86% and down another -1 bp. The New Zealand Govt ten year is now at 1.63% and a -3 bps retreat.
The price of gold is down -US$10 from this time yesterday, and now at US$1780/oz.
Oil prices are sliding rather sharply and another -US$2.50 lower from this time yesterday, so in the US they are just under US$63/bbl, while the international Brent price is just over US$65.50/bbl.
The Kiwi dollar opens today lower again, down to 68.3 USc, down more than -½c and its lowest since November 2020. Against the Australian dollar we are actually firmer at 95.5 AUc. Against the euro we are lower at 58.5 euro cents. That means our TWI-5 starts today at 72.3 and little-changed since this time yesterday.
The bitcoin price has weakened slightly again today and is now at US$45,705 and down just -0.3% from this time yesterday. Volatility in the past 24 hours has been moderate at just under +/- 2.3%.
The easiest place to stay up with event risk today is by following our Economic Calendar here ». And please note, there will be no video version today because we can't produce the video without in-office production and our office is in lockdown.