ANZ targets lending growth to small and medium sized businesses, creates business banking unit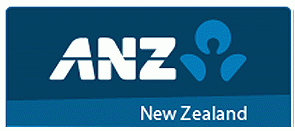 ANZ New Zealand says it has set aside NZ$3 billion, on top of the NZ$3.5 billion it expects to lend to refinance existing customers, to loan to small and medium-sized businesses during 2011.
The country's biggest bank, operator of both the ANZ and National banks, says loans will be available using normal lending criteria. The aim is to help provide "fundamentally sound businesses" with support for new growth and new investment through working capital and trade finance to assist an export-led economic recovery.
ANZ's chief executive David Hisco, who took the reins from Jenny Fagg in September, said as New Zealand's biggest bank ANZ had a critical role to play in supporting the growth of "the life-blood of the New Zealand economy" being small and medium sized businesses.
"Today's announcement highlights ANZ New Zealand's commitment to assisting the recovery which is now underway," Hisco said.
"This includes supporting a number of sectors such as commercial property investment and development which has been hard hit by the collapse of finance companies; and agriculture which is vital to New Zealand's export-led recovery. It also recognises that we will continue playing our role in supporting the re-building that's now underway in Canterbury following the September earthquake."
ANZ has been shrinking its lending book over the past couple of years. Figures from its general disclosure statements show total gross loans and advances stood at NZ$97.316 billion at September 30, down NZ$968 million from NZ$98.284 billion two years earlier.
In the year to September 2010, ANZ's gross loans were down by NZ$545 million. That compares to rival Westpac, whose CEO George Frazis says a down market is the right time to be growing lending, which grew gross loans in the September year by NZ$2 billion to NZ$50.7 billion.
RBNZ wants return to 'modest' growth in business lending
The ANZ announcement comes after the Reserve Bank reminded banks and businesses in last month's bi-annual financial stability report that a return to "modest" levels of lending growth to a deleveraging business sector was required if an economic recovery was to be sustained. The central bank noted that system wide annual lending growth had fallen from more than 15% in 2007, prior to the global financial crisis, to just 0.3% in the year to September 2010.
The latest monthly Reserve Bank data shows although lending to businesses rose by NZ$639 million from September to October to NZ$72.1 billion, it was still down 6.6% year-on-year.
ANZ's announcement also comes after the bank's chief economist, Cameron Bagrie, recently told interest.co.nz that he believed many businesses had deleveraged too much and now had "lazy balance sheets."
Meanwhile, Hisco recently told journalists he wanted ANZ to lift its profile and that he believed the bank's contribution to the New Zealand economy was "under estimated." Hisco also said ANZ was "back in the game" having posted NZ$867 million in annual profit for the September year compared to just NZ$194 million last year when the bottom line was hit by high provisions for bad debts and the structured finance transaction dispute with the Inland Revenue Department.
ANZ's September quarter General Disclosure Statement shows the bank wrote more home loan business in the September quarter than in any quarter since June 2008. The bank grew non-housing term loans by just NZ$84 million to NZ$39.17 billion and gross loans by NZ$324 million to NZ$97.3 billion. 
New banking unit
Meanwhile, ANZ also said today it was establishing a new specialised Business Banking unit, reflecting a new "dedicated focus" on small business and continued funding for initiatives to "build knowledge and capability" within small and medium-sized business. ANZ classes small and medium sized businesses as those with annual turnover of up to NZ$5 million.
Subject to Reserve Bank approval, Fred Ohlsson had been appointed to a new role as Managing Director of Business Banking reporting to Hisco. Ohlsson was previously General Manager for Global Commercial Banking at ANZ in Australia and formerly worked for consultants McKinsey & Co.
The very public launch of ANZ's NZ$3 billion fund for lending to small and medium sized businesses bears some similarities to ASB's trumpeting of a NZ$1 billion Job Creation Fund, timed to coincide with Prime Minister John Key's Jobs Summit early last year at the height of the global financial crisis.
As recently as September this year, almost 90% of the ASB fund remained untapped with just NZ$107 million lent by the bank.
(Update adds detail on movements in ANZ's gross loans including comparison to Westpac's growth).