MediaWorks 'trading as expected' major shareholder says, ahead of introduction of two new banking covenants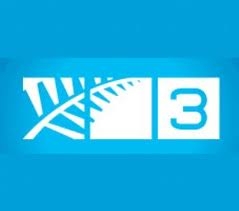 By Gareth Vaughan
Ironbridge Capital's man in New Zealand says heavily indebted TV3 owner MediaWorks is trading as its majority shareholder would expect, ahead of the introduction of two key new banking covenants.
Ironbridge's New Zealand operational partner Kerry McIntosh also told interest.co.nz that recent financial results from advertising dependent media companies such as New Zealand Herald owner APN News & Media emphasised that times weren't easy.
"If you look at the results coming out, I think (in) APN's result they wrote down the New Zealand Herald and other mastheads on the basis that trading conditions in New Zealand for companies relying on advertising spend have been difficult. I think that applies to pretty much all companies in that space," McIntosh said.
"It's a challenging environment," he added.
Asked whether MediaWorks was trading within its banking covenants McIntosh said that wasn't something Ironbridge typically commented on.
"All I can say is the company is trading as we would expect."
Aside from TV3, MediaWorks  also owns TV4 and a stable of radio stations including Radio Live, More FM, The Rock and Mai.
McIntosh's comments come ahead of the introduction of a new banking covenant on November 30, which is a leverage ratio, or borrowings relative to earnings before interest, tax, depreciation and amortisation (EBITDA). MediaWorks will also have a debt service cover ratio, or cashflow relative to interest and debt repayments, covenant added from February 28 next year. Already in place are three covenants - an interest cover ratio, or EBITDA relative to interest, a minimum EBITDA ratio, and a net capital expenditure limit.
McIntosh declined to elaborate on the group's bank covenants saying "quite a high level of disclosure" had been provided in the group's last annual report, which noted the new covenants were coming without going into details.
Britain's Lloyds, BNZ, Westpac  among lenders
The company's lenders, who helped fund the 2007 leveraged buyout from 70% owner Canada's CanWest Global and minority shareholders including Brook Asset Management which was valued at around NZ$790 million, include Britain's Lloyds Banking Group, and the Bank of New Zealand (BNZ).
Interest.co.nz understands there's now about NZ$388 million of senior debt held by BNZ, Westpac, ASB's parent Commonwealth Bank of Australia, Royal Bank of Scotland, Lloyds, JP Morgan and Rabobank. Allied Irish Banks recently sold its holding to Asian hedge fund interests (see more below). A further NZ$97 million of subordinated debt is held by Halifax Bank of Scotland, Royal Bank of Scotland and Ironbridge. There's also a NZ$24 million payment in kind facility managed by Goldman Sachs and the controversial NZ$43 million "deferred spectrum payment" with the government for the renewal of radio licences for the 20 years to 2031. MediaWorks is charged interest at 11.2% per annum for the latter, which runs for 50 months.
A capital restructure in late 2009 saw NZ$70 million of equity tipped into the group, with GR Media Holdings emerging as MediaWorks' parent company in place of HT Media Holdings. The NZ$70 million was used to repay debt, reset fixed interest rate swaps and provide ongoing liquidity.
As part of the restructure, Goldman Sachs converted debt into equity and Companies Office records now show the investment bank with a 7.8% stake in GR Media Holdings.  Other GR Media shareholders, who weren't previously listed as HT Media shareholders, include the BNZ, the Royal Bank of Scotland Plc and RBS (New Zealand) Ltd, Uberior Investments which is the private equity arm of Halifax Bank of Scotland, all with 4.2% stakes. Both Royal Bank of Scotland and Lloyds subsidiary Halifax Bank of Scotland have the British government as their major shareholder.
It appears that these banks, like Goldman Sachs, may have converted debt in MediaWorks to equity in the capital restructure. A BNZ spokeswoman declined to comment on her bank's involvement. Lloyds, which also has property lending exposure in New Zealand, recently took a £70 million charge in its first-half year financial results which it blamed on the February 22 Christchurch earthquake.
For the year to August 31, 2010 MediaWorks reported proforma EBITDA of NZ$50.1 million. It delivered a loss after tax of NZ$50.9 million with expenses of NZ$176.5 million, excluding NZ$49.9 million of finance costs, outstripping NZ$171.5 million of revenue.
'MediaWorks not on the block'; 'Sky TV rumours a complete fiction'
Meanwhile, Sydney-based Ironbridge yesterday took what's an unusual step for a media shy private equity firm and issued a strongly worded statement denying it was looking to sell its MediaWorks shareholding. Its comments come after media speculation that Ironbridge was looking to sell all, or part, of MediaWorks, potentially to pay-TV group Sky TV. The speculation first surfaced in the Herald on Sunday last month in an article co-authored by the paper's gossip columnist.
"Ironbridge wishes to address the unfounded and false speculation surrounding its investment in GR Media Holdings, the parent company of MediaWorks NZ Ltd. Whilst Ironbridge has a policy of not commenting to media about the ownership status of its portfolio investments, it feels compelled in this instance to address the damaging speculation surrounding MediaWorks," Ironbridge partner Mike Hill said.
"Ironbridge has not commenced a sale process in regard to its investment in MediaWorks. Ironbridge has not approached or engaged with Sky TV in regard to it acquiring this investment nor has Sky TV approached Ironbridge. Put simply the company is not 'in play'," Hill added.
"Reported sources claiming meetings between Ironbridge and Sky TV last week and in recent months are a complete fiction. We continue to be fully supportive of the management and staff of MediaWorks who are performing well in a challenging operating environment." 
In an article that ran in The Independent in February of last year, Sky TV CEO John Fellet told me that after kicking MediaWorks' tyres when it was on the block in 2007, he had since gone off free-to-air TV.
"Thank God I didn't come to that party," Fellet said, of the deal Ironbridge ultimately secured for MediaWorks, suggesting free-to-air TV was in decline "all around the world." Fellet said in a downturn at least a pay-TV group, that gets the bulk of its revenue from subscriptions rather than advertising, has the option of "jettisoning channels and cutting back sports content."
In contrast, free-to-air TV groups where locked into expensive, long-term programming deals and struggled to recapture enough advertising revenue to cover these when the economy weakens, Fellet added. Furthermore, the development of the likes of Freeview meant the advertising dollar was being splintered between more channels.
Allied Irish debt sale 'reflects what's going on at Allied Irish not MediaWorks'
A sale by one of MediaWorks' senior debt holders, Allied Irish Banks, believed to be of between NZ$30 million and NZ$35 million of debt at about 70 cents in the dollar to Asian hedge funds, was a reflection of what was going on at that particular bank rather than any issues with MediaWorks per se, McIntosh said.
"It (Allied Irish) was nationalised by the Irish government last year and have effectively sold all of their loans in Australasia as far as I'm aware and have closed down their offices over here," McIntosh said. "Whatever Allied Irish may have done related more to their situation rather than the MediaWorks situation."
In a Double Shot interview with interest.co.nz last December McIntosh said MediaWorks was trading "well within" its banking covenants, Ironbridge saw good upside in any advertising market recovery, and had no plans to sell in the short-term. Furthermore, he said after the 2009 capital restructure, MediaWorks' bank debt had been reduced to the "high NZ$300 million" range from more than NZ$550 million previously.
APN, Fairfax in write-downs but TVNZ results improve
McIntosh's comments on APN refer to an A$156 million impairment charge the group took in its half-year results on its New Zealand newspapers, led by the NZ Herald and including the Bay of Plenty Times, Hawke's Bay Today and the Christchurch Star. APN also owns MediaWorks' rival radio group, the Radio Network, in partnership with US group Clear Channel International. Its stations include NewstalkZB, ZM and Radio Hauraki. In its recent annual results APN's rival Fairfax Media wrote down the value of its newspapers, customer relationships and goodwill by A$650.7 million, in a  move that was overshadowed by the announcement of plans for a sharemarket float of 30% to 35% of Trade Me.
However, MediaWorks' main free-to-air TV rival, state owned Television New Zealand (TVNZ), appears to be faring better. TVNZ recently said its June year profit after tax was NZ$2.1 million versus a loss of NZ$26 million the previous year. This year's figure included a NZ$17.7 million hit for TVNZ's share of operating losses and provisions for future operating costs of TiVo business Hybrid Television Services.
TVNZ also reported a NZ$22.6 million, or 6.4%, rise in total revenue to NZ$377.9 million, and an NZ$18.4 million, or 6.5%, rise in advertising revenue to NZ$302.7 million with its share of  TV advertising revenue up to 63% from 61%. It'll pay the government a NZ$13.8 million dividend, up from NZ$4.9 million last year.
This article was first published in our email for paid subscribers this morning. See here for more details and to subscribe.