Westpac NZ doubles profit in September quarter to NZ$146 mln and grows lending by NZ$508 mln with high LVR home loans rising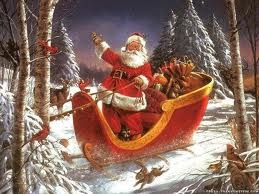 By Gareth Vaughan
Some executives and senior managers at Westpac New Zealand are set for a merry Christmas after a NZ$13 million annual jump in share-based payments for the year to September 30.
The sharp increase is revealed in the bank's latest General Disclosure Statement (GDS) which also shows Westpac NZ doubled profit in the September quarter as impairment charges on loans fell and income rose at more than double the pace of expenses. Meanwhile, the bank grew lending by more than half a billion dollars in the quarter with home loans on high loan-to-value ratios (LVRs) rising.
The annual rise in share-based payments from just NZ$2 million last year to NZ$15 million this year covers "selected executives and senior managers," a Westpac NZ spokesman said, with the increase including a "catch up" on prior years. The spokesman declined to say how many executives and managers divvy up the share-based payments.
These selected executives and managers participate in parent Westpac Banking Corporation's share-based remuneration plans, with Westpac NZ compensating its Australian parent company for the equity granted to its employees. Westpac NZ's CEO George Frazis is this country's highest paid bank CEO receiving A$4.1 million (NZ$5.4 million) for the September year.
Profit doubles
Meanwhile, figures taken from Westpac's GDS for the year to September 30 show profit after income tax doubled to NZ$146 million from NZ$73 million in the same period of last year as impairment charges on loans fell NZ$65 million, or 65%, to NZ$35 million from NZ$100 million.
The bank's net interest income rose NZ$53 million, or 17%, to NZ$365 million. Net operating income rose NZ$55 million, or 14%, to NZ$446 million with operating expenses rising a significantly slower NZ$10 million, or 5%, to NZ$198 million.
Meanwhile, Westpac grew total gross loans by NZ$508 million to NZ$51.823 billion in the quarter with housing loans up NZ$335 million to NZ$35.086 billion and non-housing term loans up NZ$189 million to NZ$13.743 million.
Based on LVRs, Westpac grew home loans in both the 80% to 90% and exceeding 90% categories. Home loans in the 70% to 80% LVR category fell, although those below 60% and between 60% and 70% both rose. Residential mortgages at 90% plus LVRs rose NZ$29 million to NZ$3.276 billion and LVRs between 80% and 90% rose NZ$152 million to NZ$5.773 billion. Loans with LVRs between 70% and 80% fell NZ$55 million to NZ$8.595 billion.
Westpac growing housing lending faster than rivals
Both total deposit growth of NZ$1.305 billion to NZ$34.886 billion, and term deposit growth of NZ$593 million to NZ$19.193 billion, outstripped the bank's quarterly lending growth.
However, Westpac's NZ$508 million rise in gross lending compares with September quarter lending contractions at ANZ and ASB and outstrips a NZ$358.920 million lending increase at Kiwibank where  residential mortgage lending also rose a slower NZ$318.066 million. BNZ grew housing lending by NZ$305 million and total gross loans by NZ$481 million.
Reserve Bank sector credit data shows housing loans rose NZ$466 million to NZ$172.883 billion in the September quarter.
Westpac's total assets grew NZ$3.7 billion in the three months to September 30 to NZ$60.656 billion and its total liabilities rose NZ$3.5 billion to NZ$56.160 billion.  Total past due assets fell NZ$119 million in the September quarter to NZ$1.864 billion.
The bank's tier one capital ratio rose to 10.5% at September 30 from 9.9% at June 30 and its total capital ratio to 13% from 12.8%. The Reserve Bank mandated minimums are 4% and 8%, respectively.
This article was first published in our email for paid subscribers this morning. See here for more details and to subscribe.