'Profit conscious but not profit driven' Co-operative Bank nearing appointment of new permanent CEO as it launches business banking services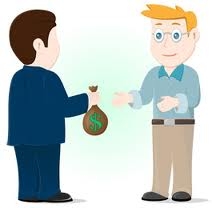 By Gareth Vaughan
The Co-operative Bank's acting CEO, Gareth Fleming, expects to find out within about a month whether he has got the job on a permanent basis.
Fleming told interest.co.nz the Co-operative Bank, formerly PSIS, has used executive recruitment firm Korn/Ferry to search for a new CEO to replace Girol Karacaoglu who left in late February to become Deputy Secretary for macroeconomics, international and economic research at the Treasury.
"I've put my hat in the ring along with a number of other candidates," Fleming said. "We're hoping that over the next month we should be able to make an announcement in that regard."
The Co-operative Bank, which secured bank registration from the Reserve Bank last October, is due to release its annual results for the year to March 31 on June 20 and hold its annual general meeting on July 25 27.
Prior to stepping into the acting CEO role Fleming was the bank's general manager for marketing and products. Before joining PSIS about four years ago he worked for the National Bank, and then ANZ National Bank, for about 15 years with his last role being general manager of strategy for the retail bank.
Steven Fyfe, the Co-operative Bank's new chairman after replacing David Gascoigne on April 1, is the former deputy CEO of ANZ National Bank.
Seeking more of customer-members' business
Meanwhile, Fleming said the Co-operative Bank's push into small banking services was about trying to secure more of its customer-members' banking business, retain members and ultimately grow membership steadily. Membership numbers, now at about 125,000 had been "going sideways" for the past two or three years.
"We've spent the first six months (as a bank) really talking to our customers and telling them we're the same as we've always been in terms of values and they're still an owner," said Fleming.
However, he said the bank recognises a need to grow, albeit steadily rather than spectacularly.
"If we were growing 2 or 3% a year that would be a good outcome for this new positioning that we've got," said Fleming, who describes the Co-operative Bank as "profit conscious but not profit driven."
Rebates targeted
A good "steady" annual growth figure would be adding about 5,000 customers per annum. Currently about a third of customers do all their banking with the Co-operative Bank, Fleming added, about another third have the new bank as a "substantial bank", with the final third having "bits and pieces" or one piece of business with the Co-operative Bank.
Meanwhile, the bank aims to pay customer-members rebates, something it hasn't done before.
"We've obviously had costs associated with bank registration, rebranding and things like that so that might have taken the cream off the top of what we might have been able to rebate. But we're in a position where we should be able to do that (pay rebates) certainly over the next few years," Fleming said.
A feature of the bank's business offering is an online co-operative directory, where small businesses can advertise and make offers to Co-operative Bank member-customers. Fleming said this had come about because businesses have said they're keen to access customer networks.
"And we've got 125,000 customers so if you become a customer you get to put up your business on our co-operative directory. You might put an offer in there or whatever and we'll advertise it to our customers and say 'go on there and if you're looking for someone to come and fix your glass or mow your lawns or whatever, go and have a look on there and there might be an offer from Co-operative Bank customers.'  It's really utilising our network," said Fleming.
More than a club for public servants
Becoming a bank meant there was now greater understanding of the group, Fleming added, noting that a challenge as PSIS - which launched 84 years ago as the Public Service Investment Society Limited - was people thinking it was "a club just for public servants or Wellingtonians."
"There was a really low awareness that we did banking. Now people recognise that we do banking."
Now the task is getting the message of co-operative banking out.
"And we're starting to do that. (We're) talking to other co-operatives and value aligned organisations and then we'll just get into leveraging our existing customers and getting them to tell other people," Fleming said.
This article was first published in our email for paid subscribers this morning. See here for more details and to subscribe.