Westpac economists say NZ may follow Canada and introduce 'unconventional tools' to try and cool the housing market such as loan-to-valuation limits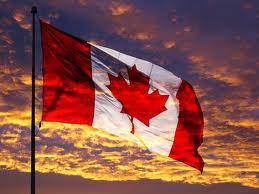 It can't be ruled out that the Reserve Bank may follow through on a suggestion it may limit banks' loan to valuation ratios (LVRs) on home loans in an effort to cool down an overheating housing market next year, Westpac chief economist Dominick Stephens says.
Stephens, who has also pushed out his expectation for the first Reserve Bank to increase the Official Cash Rate (OCR) from its record low of 2.5% to July next year from March next year, says the consequence of low-for-longer interest rates will be more buoyancy in the housing market.
His comments come after the Real Estate Institute of New Zealand said earlier this month the national median house price and the less volatile stratified house price index both rose to record highs in June, while sales volumes for the month rose 17.3% year-on-year. The median price in June was NZ$372,000, up NZ$2,000 from the previous record of NZ$370,000 set in March this year.
"New Zealand could start looking a lot like Canada and Norway, where housing markets are frothy but the central banks are keeping interest rates low due to subdued consumer price inflation and high exchange rates," says Stephens.
"Canada recently resorted to unconventional tools to try to cool the housing market, including maximum amortisation periods for mortgages, loan-to-value limits on equity drawdowns, and requirements for borrowers to demonstrate that housing costs are no more than 39% of income. Is it possible that New Zealand could invoke similar unconventional tightening measures to cool an overheating housing market next year? We would not rule that out," Stephens adds.
Late last month the Bank of Canada tightened its rules so the maximum LVR was cut to 80% from 85% and the maximum debt service ratio was set at 44% of income. The Canadian government also banned the use of government-backed mortgages for properties worth more than C$1 million.
In May Reserve Bank Deputy Governor Grant Spencer said limiting banks' LVRs was an option that could be implemented to clamp down on frothy asset price and credit booms. Spencer acknowledged the Reserve Bank's existing prudential regulatory framework failed to take account of the growing systemic risk arising from a boom in credit and asset prices between 2002 and 2007, which  "aggravated" the severity of the Global Financial Crisis. Reserve Bank staff had been doing "a lot of thinking" about potential new macro-prudential policy instruments including LVR limits, he said.
The recent resurgence of the Auckland housing market in particular has come with banks writing loans with LVRs over 80% and even above 90%.
Meanwhile, Stephens says Westpac expects the Reserve Bank to leave the OCR unchanged at its review next Thursday, July 26.
"The final sentence of the news release, which is usually the bottom line both figuratively and literally, could easily be a repeat from the June Monetary Policy Statement: 'It remains appropriate for monetary policy to remain stimulatory, with the OCR being held at 2.5%'," says Stephens.
And after this weeks news that the Consumers Price Index rose 1% in the year to the June quarter, which is the bottom of the Reserve Bank's target band of 1% to 3% inflation over the medium term, Stephens says Westpac has changed its OCR call.
Westpac's economists now expect the Reserve Bank to delay its first OCR hike until July 2013, they previously suggested March 2013, for three main reasons says Stephens.
"Our latest inflation forecasts, updated to incorporate Tuesday's low CPI print, suggest that the Reserve Bank will not view a headline inflation print above 2% until the June 2013 CPI is published in July 2013."
"The exchange rate seems more likely to rise than fall over the next year. Indeed, a summary of our global forecasts reads like a Greatest Hits list of factors likely to send the NZ dollar higher: quantitative easing in the US and Europe, recovering growth in China, and higher global food prices due to the US drought."
"The change of (Reserve Bank) Governor may be a factor. We don't want to pre-judge Graeme Wheeler, about whom we know little. But it does seem that an outside appointee will take a more conservative approach initially than an internal candidate would have."
Wheeler will replace Alan Bollard, the Reserve Bank's Governor of 10 years, in September.