New Zealand will seek to negotiate tax information agreement with US over 'FATCA' law NZ banks had feared would cost them NZ$100 mln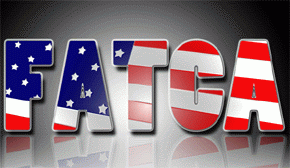 NZ will seek to negotiate tax information agreement with US over 'FATCA' law NZ banks had feared would cost them NZ$100 mln, Revenue Minister Peter Dunne says
The New Zealand government is registering its interest in negotiating a Foreign Account Tax Compliance Act (FATCA) tax information agreement with the United States, Revenue Minister Peter Dunne says.
Enacted by the US in 2010, FATCA requires overseas financial institutions such as New Zealand banks, life insurers and managed funds, to enter into agreements with the US's Internal Revenue Service (IRS) and US Treasury to provide details about the affairs of their US clients.
"New Zealand fully supports moves to clamp down on tax evasion through effective exchange of information between jurisdictions, but we want to ensure that the information goes through existing channels," Dunne said.
He added that Cabinet had agreed this week to lodge an expression of interest in negotiating a FATCA tax information agreement.
"Without an intergovernmental agreement, financial institutions would have to enter into separate agreements with the IRS, withhold tax on certain accounts, and risk being in conflict with New Zealand's privacy and human rights laws," said Dunne.
"These separate agreements are optional, but not having one means the US imposes a 30% withholding tax on an institution's American income."
Dunne's announcement was welcomed by bank lobby group the New Zealand Bankers' Association (NZBA), which last year said it believed FATCA could cost the local banking industry NZ$100 million to comply with.
NZBA chief executive Kirk Hope said the government's engagement with its US counterpart on FATCA WOULD be welcomed across the financial sector.
"It's a useful step towards sorting out a very thorny and expensive compliance issue for us. We understand US moves to clamp down on tax evasion by Americans living around the world. But without an inter-governmental agreement, the US law's provisions are virtually unworkable," said Hope.
"The agreement is expected to provide a practical way of meeting FATCA's aims and allowing New Zealand financial institutions to comply. While our banks will still incur costs around designing and implementing customer identification and reporting systems, we see this as a positive step," Hope added.
Meanwhile, Dunne added that having an intergovernmental agreement would "materially" reduce FATCA compliance. If New Zealand secures an intergovernmental agreement, this country's financial institutions won't have to provide information directly to the IRS.
"Rather, they would provide it to Inland Revenue which will submit the data on their behalf to the IRS," said Dunne.
"This agreement will mean we can help to support FATCA's objectives and play our part in dealing with international tax evasion, while at the same time ensuring that the compliance costs for New Zealand institutions are manageable."
A joint working group including private sector representatives and government officials is being formed to work on FATCA issues. Dunne said organisations that might be affected by FATCA can participate in the working group, by emailing Policy.Webmaster@ird.govt.nz.