Roy Morgan poll shows support for National rises 6% and Labour and the Greens both fall after the release of their power policy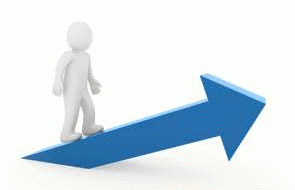 The first major opinion poll to be released taking some account of the impact of the Labour/Green power policy has seen the ruling National Party jump 6% in support while Labour and the Greens have collectively fallen by roughly the same amount.
The Labour/Green proposal to create a single power buyer with the aim of reducing power bills was launched on April 18.
The latest Roy Morgan Poll surveyed 877 electors by telephone between April 15 and 28, although there is no break-down of how many of those were actually contacted prior to the release of the Labour/Green policy.
The result of the poll is a substantial gain in support for Prime Minister John Key's National Party to 46.5% (up 6% since April 1-14, 2013).
However, support for Key's Coalition partners remains low with the Maori Party 1.5% (down 0.5%), ACT NZ 0.5% (unchanged) and United Future 0.5% (unchanged).
But on the other side of the fence, support for Labour is 31.5% (down 4%); Greens are 11% (down 2.5%), New Zealand First 4.5% (down 0.5%), Mana Party 1% (up 0.5%), Conservative Party of NZ 2% (up 0.5%) and Others 1% (up 0.5%).
Despite the strong rise in support for National, if an election were held now this New Zealand Roy Morgan Poll shows that it would be too close to call.
However, in further good news for the Government the latest NZ Roy Morgan Government Confidence Rating is up 4.5pts to 120.5 with 54.5% (up 3%) of New Zealanders saying New Zealand is 'heading in the right direction' compared with 34% (down 1.5%) that say NZ is 'heading in the wrong direction'.
Roy Morgan executive chairman Gary Morgan said that  though National had substantially increased its vote, the low support for governing Coalition partners the Maori Party, ACT NZ and United Future meant a combined Labour/ Greens/ New Zealand First coalition remained "a good chance of forming Government after the next New Zealand Election — due late next year".