Offset mortgage market starts to attract more competitors; Westpac latest to join; interest rates vary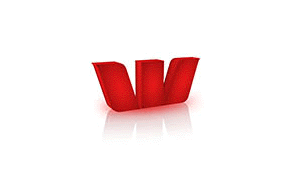 Westpac has become the latest bank to offer an offset mortgage.
BNZ was the first to offer this product, followed by Kiwibank who recently reduced their interest rate for this product.
Offset mortgages allow clients to reduce the balance on which interest is charged by deducting the value of savings or term deposit balances from the gross mortgage loan amount.
The only interest that applies when balances are combined like this is the offset mortgage rate.
Westpac's new product, launched today, is called the Choices Offset.
As with competing products, it is only available as a floating rate. The initial rate is 5.69%.

All current mortgage rates are here.
| | |
| --- | --- |
| Floating | Offset rate |
|   | % |
| BNZ | 5.74 |
| Kiwibank | 5.25 |
| Westpac | 5.69 |
Westpac say that the key advantages of their mortgage offset account are
you could save thousands on your interest payments and reduce the length of your home loan
your accounts stay separate, giving you flexibility to access and manage your money to suit your needs
link up to 10 eligible Westpac accounts, including those of your parents or children to help increase your offset benefits
have the flexibility to pay lump sums off your home loan at anytime
get a competitive floating interest rate
you want to make the most of your day to day transactional account balances
you have immediate family that would like to help you pay off your home faster
create a loan that suits you by splitting your home loan across floating and fixed rates as well as Choices Offset
Family members who agree to link their Westpac accounts to "help you pay off your home faster" essentially give up their interest earnings on thos accounts.