A review of the things you need to know before you go home on Friday; dairy prices hold, tourism stronger; swap rates fall, lakes full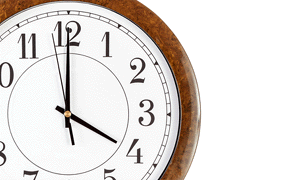 Here are the key things you need to know before you leave work today.
As at 31 December 2013 there were just on 2.25 mln people enrolled in KiwiSaver. Growth in membership is running at approximately 9% per month. The only segment which continues to grow at a steady pace is in the 25-34 age bracket. There are 109,000 members on an active holiday.
Swap rates were down again across the whole curve.
Both the NZD:AUD rate and the TWI are heading for post-float highs, In fact, if you are trying to bring back Aussie dollars, banks will only offer you NZ$1.042 for each AU$1 today. At the end of the day, the Kiwi had fallen about 40 bps on the TWI and the USD but is still holding its highs over the past week.
USDA dairy prices that monitor Oceania deals reported minor rises in some key commodities (skim milk powder and butter), but with the rising currency, prices drifted 1.7%.
Despite the high dollar, the local tourism and accommodation industry is doing better. November guest nights were up 6.7% compared with the same month a year earlier. In fact, occupancy rates were the best for a November in six years.
Water storage is our hydro lakes is very good for this time of year. They are sitting 124% of average, 88% of maximum. There is no water storage issue at present in those lakes. Wholesale electricity prices are currently running at about half of what they were this time last year. Plenty of storage, low demand equals low prices - but probably not for consumers. Govt control makes them both 'owners' and 'regulators'. For an industry that is facing declining demand, probably never going to be good for consumers. It's doubtful they will be good investments either given the underlying dynamics - unless you have monopoly powers of course.
For the week ending January 16, the Insolvency and Trustee Service recorded 26 people as being bankrupt. A further 11 people were noted as holding no realisable assets (No Asset Proceedings). For the second week running there were no declared liquidations, however it is quite common to see this at this time of year.
It is a public holiday in Wellington on Monday.
Next week will bring some interesting data: REINZ December numbers on either Monday or Tuesday (more likely), on Monday, we also get the Demographia median multiples for September 2013, on Tuesday we get the December inflation numbers, on Wednesday there is another Fonterra auction, and on Thursday our first look at consumer confidence from ANZ-Roy Morgan.
Because of the holiday delay, housing loan approval data won't be out until Thursday. PMI is also out on Thursday giving another look at how manufacturers are faring in light of the surging currency. Farm sales data should also be out by Thursday, and sometime during the week, Fonterra will issue its monthly Global Dairy Update.