A review of the things you need to know before you go home on Friday; NZ gets a rating downgrade; farms sell fast; Govt deficit grows; swap rates flatten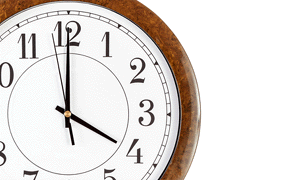 Here are the key things you need to know before you leave work today.
The Chinese Dagong credit rating agency has downgraded the 'outlook' on their version of New Zealand's credit rating from 'stable' to 'negative'. Their base rating remains AA.
The five month Crown accounts to November show a deterioration in both measures we follow. The results were $400 million lower than was forecast by the Government.
The latest farm sales data from the REINZ revealed a very hot level of transactions in December - 250. However, prices per hectare remain as stable as they have been for quite a few years.
Swap rates have fallen away quite sharply today following the risk aversion tendencies in offshore markets overnight. But the falls are bigger for the longer terms than the shorter ones which has had a fairly dramatic impact in flattening the curve. 1yrs are at 3.45% and the five years are now down to 4.53%. That's the flattest its been since June 2013.
Our exchange rates have fallen a little bit since this morning against most of the major currencies for the same international reasons - although we are holding at a high level vs the AUD.
We have fallen in love with our credit cards again. December credit card use was robust. We now owe $6 billion on our personal and business cards, but only $41 million is past due more than 90 days, a tiny 0.7%. Two thirds of all personal credit card balances attract interest. Wise up folks.