A review of things you need to know before you go home on Friday; FMD prep, SUV love, SMP extra, FTA idea, OAP delay in AUS, NZD steady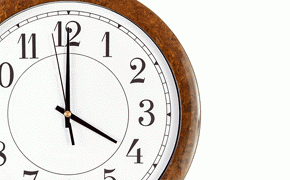 Here are the key things you need to know before you leave work today.
GETTING READY FOR THE BIG ONE
Australia and New Zealand have agreed to work together to prepare for the [hopefully unlikely] event of a foot-and-mouth disease outbreak in either country. "It is well known that an outbreak of FMD would cause significant economic and social damage with the closure of many international markets for animal products and control measures having huge impacts on tourism, food chain businesses, farming families, rural business and communities," said the Primary Industries minister.
WE LOVE SUVs
Seven percent more new vehicles were sold in April that the same month a year ago. Cars were up 4%, commercial vehicles up 15%. 30% of all vehicles sold in April were SUVs - beating last months record of 29%.
MORE POWDER TO SELL
Fonterra will offer more skim milk powder at next Wednesday morning's GlobalDairyTrade auction. Another sign of record dairy production this season, which is close to its end now.
CHINA TO CALL FOR A MEGA FTA
China reportedly wants to see the TPPA and the other FTAs it is involved with all rolled into one all-encompassing deal. Might be a bit naive, given the WTO deals have taken lifetimes to discuss and there is still no 'big' deal. At least the smaller ones actually get done.
RETIRE AT 70 IN AUSTRALIA
Later today, the Aussies will formally announce an even older retirement age. They have already said the retirement age will go to 67 by 2023. Now they signalling it will go up to 70 by 2035. Even with their existing compulsory superannuation scheme they still can't afford a 65 age. The ACT Party says our election will be a referendum on the retirement age here.
KIWIBANK TWEAKS SAVINGS RATES
Although its variable mortgage rate went up 25 bps earlier this week, Kiwibank has only added 15 bps to its Online Call and Notice Saver account offers. Its Fast Forward Saver account went up 20 bps to 2.20%. Business saver accounts got even less - they get another 15 bps but only for balances in the $100,000+ tier level.
DANONE BITES BACK
The French dairy giant has started buying up some small Kiwi dairy processors, including Sutton Group and Gardians who are based in Auckland and Balclutha. These will give its Nutricia business a base for local processing in addition to their infant formula capacity. Danone and Fonterra have a $500 mln dispute before the NZ courts over the false positive recall issue.
WHOLESALE RATES FLATTEN
Swap rates fell slightly today at the long end following the fall in bond yields in New York last night. There was also more slippage for the 90 day bank bill rate which fell back 1 bp again and is now at 3.31%.
OUR CURRENCY
The NZ dollar went sideways yet again today after overnight gains. The NZD is now at 86.3 USc and 92.9 AUc. The TWI is at 80.2.