A review of things you need to know before you go home on Monday; home loan pricing tight, Govt debt unchanged, Treasury sees growth and inflation, Auckland housing wobbles, swap rates fall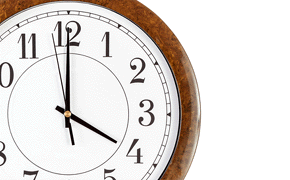 Here are the key things you need to know before you leave work today.
MORTGAGE PRICING GETTING TIGHT
Despite the OCR rate hikes, not all lenders are passing on the full 0.25%. In addition, there are a growing number of 'specials' being offered for fixed terms, especially for terms of three years and longer. We may be about to see the end of any fixed mortgage rates above 7%. That means almost all offers will be between 5.7% and 6.99%, a very narrow range. International money prices are holding down fixed rates.
GOVT DEBT LITTLE CHANGED
The data out for April government securities on offer shows $75.859 billion outstanding. This is a decline of $121 million from March
TREASURY SEES INFLATION
In its monthly economic commentary, Treasury says there will be "a strong pace of growth" in the Q1 GDP figures which will come out at the end of June. They say the economic momentum is set to continue. They also say that "rising demand is expected to lead to greater price pressures."
AUCKLAND HOUSE MARKET WOBBLES
The lumber of listings in Auckland slump, although Barfoot saw some gains. But both the median and average prices from the low Barfoot sales in April saw declines. Maybe the LVR restrictions are not going to be around much longer.
WHOLESALE RATES FLATTEN
Swap rates fell following the fall in bond yields in New York on Friday. We saw smaller falls at the short end of 2 bps, up to larger declines of 5 bps for seven and ten year swaps. The 90 day bank bill rate rose today, up 1 bp and is now at 3.32%.
OUR CURRENCY
The NZ dollar rose today after weekend gains. The NZD is now at 86.6 USc and 93.5AUc. The TWI is at 80.5. Some experts are having trouble understanding what is holding the NZD up.