A review of things you need to know before you go home on Wednesday; strong retail, weak mortgage approvals, strong Q1 signaled, wholesale rates rise, waiting for Wheeler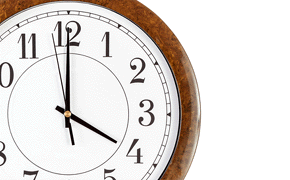 Here are the key things you need to know before you leave work today.
STRONG RETAIL
Kiwis opened their wallets in May with core (non-automotive) retail products rising by 5.6% from a year earlier, the strongest annual increase since March 2012. This was stronger than most observers were expecting. With the labour market tightening, household spending on discretionary items has climbed. This trend is expected to continue during 2014, pushing up consumer spending at a moderately strong rate. (H/T MN)
YET ANOTHER IPO COMING
ikwGPS, the developer and manufacturer of the ike and Spike measuring solutions used by energy utilities, engineers, architects, the US intelligence community and defense forces, and the construction industry, has confirmed its intention to proceed with an IPO. The IPO will raise up to $30 million through the issue of  $25 million in new shares,  to drive ike's growth, and a sell down by some existing shareholders.
PLAYING BY THE RULES
A new official review is underway aimed at 'stamping out' exploitation of vulnerable and migrant workers by unscrupulous employers.
A SHORT WEEK BUT WEAKER ANYWAY
Home loan approvals last week were down because it was a short week with the public holiday (Queens Birthday). But compared with the same QB week a year ago, approval numbers were 20% lower, -16% in value terms.
WAITING FOR WHEELER
At 9am tomorrow we will not only know whether the OCR will rise for a third straight time (to 3.25% ?) but much more importantly we will get to know how committed the RBNZ is to continuing future hikes. The markets think they are waivering on the issue but the bank economists think the markets are wrong and the RBNZ will push ahead to the 'new normal'. Both the exchange rate and swap rates will react if markets have gotten it wrong.
EXPERT GUESSING
We are also getting close to next week's current account and GDP data releases for Q1. The major professional economists are firming up their estimates and most seem to be now expecting very good results. Westpac is the latest and they think the current account deficit may have fallen to -2.8% of GDP. That would be a very good improvement from -3.4% in Q4 2013. GDP growth could come in at a stellar +3.8%. We'll see.
OFF THE OIL SHACKLE ?
In NZ dollars, the inflation adjusted crude oil price continues to track down is now at a similar level to the costs in mid 2006. Clearly the oil price no longer is holding us hostage. (We have updated our long-term chart here.)
WHOLESALE RATES
Wholesale swap rates were up again today, +2 bps on the back of rising bond yields in New York overnight.  The 90 day bank bill rate was up too, now at 3.43%.
OUR CURRENCY
The NZ dollar has climbed slowly throughout the day ahead of tomorrow's expected OCR hike. Late this afternoon, the USD is at 85.4 USc, the Aussie is now at 91.0 AUc. The TWI is at 79.6.