A review of things you need to know before you go home on Thursday; rates rise after OCR hike, Chinese PMI up, NZ trade balance strong, high LVR lending rises, swap rates fall, and more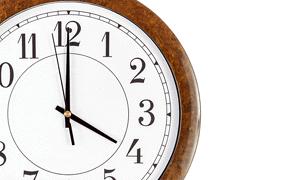 Here are the key things you need to know before you leave work today.
TODAY'S RATE CHANGES
There were rate changes following the RBNZ OCR hike to 3.5%. ANZ has been the only institution to change so far however. They raised their variable home loan rates by the full +0.25%. They also offered an eight month 'special' term deposit at 4.40% (and that's +20 bps better than their standard 9 month rate). At the same time, they also raised their business base rates by the full +0.25%.
CHINESE NEW FACTORY ORDERS STRONG
The 'flash' HSBC Chinese PMI result was out today and that was better than expected. It shows expansion building and is at an 18 month high. The AUD rallied on the news, leaving the NZD behind, which means the OCR induced falls got a second wind at about 3pm. (In contrast, the Japanese 'flash' PMI is stagnating.)
GOLD PRICE FALLS
The gold price fell in USD on the better than expected Chinese factory data and it is now below US$1,300/oz.
NZ TRADE BALANCE STRONG
Markets were expecting a NZ$150 mln trade surplus in June. What actually happened was a NZ$247 mln surplus. Having said that, this 2014 June data was lower than the 2013 equivalent and we are near the end of the season where we would expect surpluses. From July until October we should expect to see substantial deficits as part of the normal seasonal flow. For the year to June 2014 we have had a NZ$1.2 bln trade surplus.
NZFOREX ADOPTS REALME
Non-bank currency house NZForex (a part of OzForex) has signed up to the Government's RealMe online identification system. That means their new clients no longer need to physically present identification documents if they are registered on RealMe. NZForex have also adopted Datacom's hosted integration so their rollout will be coming soon.
MORE MINING
Five exploration permits have been awarded in the South Island to a new international minerals exploration company as a result of the New Zealand Platinum Tender 2013. Canadian-backed company Lynx Platinum Limited has been awarded three exploration permits covering 355km² near Murchison and two exploration permits covering 168km² north of Invercargill.
HIGH LVR LENDING RISES
In June, banks loaned $358 million to high-LVR customers. That was 6.7% of them after exemptions in June and still well below the 10% 'speed limit'. Still, they are creeping closer; it was only 5.3% in May.
REDUCED ACC LEVIES
ACC is recommending the following changes to levies in 2015/16:
· 21% reduction to average work levy
· 5% reduction to earners' levy
· 40% reduction to combined average motor vehicle levies.
MAXIMUM CHARGE ESTABLISHED
The Privacy Commissioner has ruled that from September 1 on the maximum a credit reporting agency can charge for an 'immediate' credit report is $10.
WHOLESALE RATES
Wholesale swap rates fell -3 and -4 bps for terms of two through five years. The 90 day bank bill rate were unchanged at at 3.67%.
OUR CURRENCY
The NZ dollar has moved sharply lower. The NZD is now under 86 USc and under 91 AUc with the TWI just on 80. The OCR 'pause' signal initiated most of the fall, but the Chinese PMI caused both the USD and AUD to strengthen later in the day.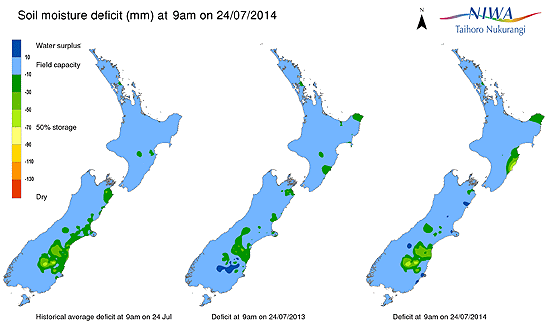 You can now see an animation of this chart. Click on it, or click here.