Cunliffe pledges to stop Lochinver sale; Key says pre-judging OIO risks legal action; Labour eyes irrigation charges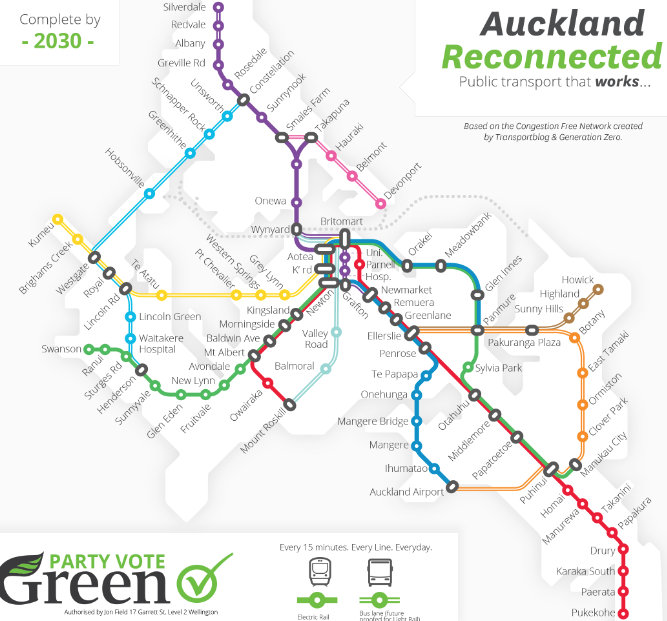 By Bernard Hickey
With just under six weeks to go until the September 20 election, here's my daily round-up of political news from in and around Wellington on Thursday August 7, including Labour Leader David Cunliffe upping the ante over the sale of Lochinver Station to Shanghai Pengxin by pledging to block it.
Also, Green Co-Leader Russel Norman annouced the party's transport policy, including a plan to spend NZ$10.4 billion on public transport, rail and regional highways over 10 years, which he said would cost less than the current Government's motorway-heavy investment plans.
The plan included NZ$2.2 billion of investment in seven public transport projects in Auckland, including NZ$1.3 billion in funds for an immediate start to the City Rail Link. A Green Government would increase cycling and walking infrastructure by 300% at a cost of NZ$1 billion over 10 years and increase funding for regional transport by NZ$423 million.
"National's transport budget is focussed on expensive low value motorways, at the neglect of the smarter, greener transport projects New Zealanders want," said Norman.
"National is wasting taxpayer's money on poor value motorways that will actually increase traffic congestion, increase pollution, and make commuters vulnerable to rising oil prices," he said.
The policy included a rail extension to Mt Roskill in Auckland and a further rail extension to the Auckland Airport by 2025 and the North Shore by 2030. The railway from Papakura to Pukekohe would also be electrified and a new bus lane would be built on State Highway 16. The Northern Busway would be extended to Albany and Newmarket as part of busway and city bus improvements costing NZ$825 million.
However, the policy isn't completely public transport focused, with NZ$3 billion for upgrades to State Highways over 10 years.
McVicar for Conservative
In minor party news, Sensible Sentencing Trust founder Garth McVicar has announced he will stand for the Conservative Party at the election.
The party has not confirmed the news, but the Sensible Sentencing Trust issued a statement saying he would take a leave of absence.
"Garth has made a bold personal decision. He hopes to achieve more change through the political process," the Sensible Sentencing Trust said.
The Lochinver Block
Meanwhile, Labour's Cunliffe said a Labour Government would block the deal unless Shanghai Pengxin could prove the deal offered substantial extra value to New Zealand, over and above a sale to a New Zealander.
"We can't in this case think of what that (extra value) would be. That's why, in a nutshell, we're saying no sale," Cunliffe said on the election trail.
He added in a Radio New Zealand interview he had not seen the OIO application, but made the pledge on the facts already made public.
However, he was also unclear about whether Labour's policy applied to Australian buyers, saying he would be checking the CER agreement between Australia and New Zealand.
"That is one specific matter that I'm awaiting advice on," he said.
Prime Minister John Key said Cunliffe was pre-judging the decision and opening up any government to future legal action.
"Absolutely the Government would almost certainly be open to legal action if they pre-judge the decision made by the OIO without knowing facts," Key said.
More doctors and irrigation fees
Meanwhile, David Cunliffe announced a Labour Government would increase the number of people enrolled in the Very Low Cost Access scheme for doctors visits by 50% at a cost of NZ$40 million.
"The current funding formula will be relaxed to make it easier for practices to access VLCA, while existing practices will be able to cut fees further or enhance services," he said in releasing the policy.
Labour would also increase funding for maternity services and health NGOs by NZ$20 million.
Maryan Street delivered a speech in Wellington to the Institute of Public Administration announcing Labour's policy on the Public Service , including that it would set up a Royal Commission into the Public Sector.
It would also increase Government procurement from New Zealand manufacturers by NZ$200 million and from small businesses by NZ$300 million a year.
Meka Whaitiri released Labour's water policy, including a pledge to make all New Zealand's lakes and rivers swimmable, fishable and suitable for food gathering. It would also introduce resource rentals for irrigations schemes.
Irrigation New Zealand CEO Andrew Curtis described the resource rental as an irrigation tax that "will be impossible to implement and will cost a fortune to establish."
'Sugar daddy?'
Meanwhile, John Key speculated on the political relationship between Kim Dotcom and Laila Harre , and her call for a debate with Key at a Helensville electorate event.
"Harre wants to "grandstand on behalf of her sugar daddy Kim Dotcom," Key said in a Radio Live interview.
She later accused him of sexism and said the comment bordered on defamation.
'Do what the Fijians do'
Elsewhere, ACT Leader Jamie Whyte wrote an open letter to Race Relations Commissioner Susan Devoy (he called here a conciliator) to suggest she look at how other countries such as Fiji were removing race-based rules from their laws.
This follows her comments that his speech comparing Maori legal privilege to those enjoyed by French aristocrats was "grotesque."
Here's Whyte's comments to Devoy in the letter:
Closer to home, Fiji removed the concept of race and racial privilege from law in their new constitution in 2012. As a result, race-based electoral rolls and race-based seat quotas were eliminated. Under the new system, all Fiji citizens are now called "Fijians", irrespective of their origin, and the use of race and ethnicity to define communalism and privilege, is no longer lawful."

My question to you is do you consider it "grotesque" that these countries are taking steps to ensure that race has no place in their laws ?
Kim Dotcom and a crowd of students
This video of Internet-Mana's self-proclaimed visionary Kim Dotcom riling up a crowd of students in Christchurch on August 1 is getting some attention.
(Updated with Green Transport policy, Jamie Whyte calling for Fijian style race laws, Green Transport map for Auckland, Garth McVicar to stand for Conservative, Kim Dotcom riling up a student rally last week)
See all my previous election diaries here.
See the index for Interest.co.nz's special election policy comparison pages here.