A review of things you need to know before you go home on Wednesday; UDC cuts td rates, ANZ raises personal loan rates, ASB ups cash advances rate, rents higher, large companies are slow payers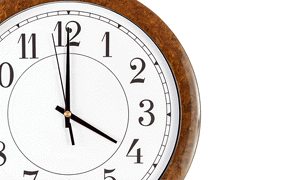 Here are the key things you need to know before you leave work today.
TODAY'S MORTGAGE RATE CHANGES
There were no changes today.
TODAY'S DEPOSIT RATE CHANGES
UDC reduced many of their term deposit rates today, mostly by -10 or -15 bps. For example, their one year rate went down by -15 bps to 4.50% and their two year rate went down by -10 bps to 4.90%. Rates between 12 and 60 months all changed, as did their 4 and 5 month rates. Still, these UDC rates are still 20 to 40 bps higher that what their parent ANZ offers.
BANKS CHARGING 22.45% FOR CASH ADVANCES
ASB has upped its Cash Advance interest rate on their credit cards. They have raised it to 22.45% (yes, really), up 50 bps from 21.95%. That puts it in the same league as ANZ and Westpac for these types of charges. The ASB purchases interest rate hasn't changed. The bank with the most reasonable (?) Cash Advance rates is Kiwibank.
RENTS MOVE UP
Median 3 bedroom house rents hit an all-time high in September, according to data out today from MBIE. The national median is now $365/week. In Auckland it is $550/week, while in Christchurch it's $450, and in Wellington $480/week. Rents for 2 bedroom flats are rising again after a series of small declines to July.
DISCOUNTS END, RATES TURBO HIKED
ANZ today raised its personal loan interest rates. Until September 30 they were offering "campaign discounts" of 2% from their unsecured loan rates of 17.95% for loans under $10,000 and 16.95% for loans over $10,000. That gave an effective rate of 15.95% and 14.95% respectively. But today "new" rates became 18.95% and 17.95% respectively, making it a +1% rise (or +3% if you base it on the discounted rates). Data out yesterday from the RBNZ revealed that consumer borrowing is the fastest growing segment of bank lending, up +6.4% year-on-year.
BIG PROFIT DROP AT THE RBNZ
The Reserve Bank issued its annual report. It shows annual net profit down $252 million to $56 million following a $198 million revaluation loss on the Reserve Bank's unhedged foreign currency position as the New Zealand dollar appreciated. It's 2013-14 dividend for the Crown is just $20 million, down from $175 million the previous year.
MORE PLEASE
Home loan approval volumes last week were pretty flat. But somewhat surprisingly borrowers are seeking bigger loans. The average loan approved last week was $195,300 a record high.
LARGE COMPANY LAGGARDS
Dun+Bradstreet is reporting that major corporates are dragging their heels when paying their suppliers, in direct contrast to SMEs who are paying a lot faster. The big end of town - especially utilities and communications companies - are in denial, but their 'systems' are showing them taking longer than anyone else to pay. It's the big abusing their power.
FRAUD CASES RISE AGAIN
Police data out today shows reported crime continued its steady decline in the year to June. However violent crime has stopped falling and similarly fraud is back on the increase.
SAFER ON THE ROADS
There were 11 road fatalities in September/ That is the all-time equal low, matching the April 2012 level. A quick check of our chart shows how far we have come in reducing the death toll - back December 1997 we had a month where 64 people died. It was carnage on the roads then. Today, the risks are in the Waikato and the Manawatu.
FRIES WITH THAT?
The FMA is watching the switching levels in the KiwiSaver industry - especially the banks using their dominance and power to talk their customers into switching to them. Bank employees are incentivised to encourage this switching, irrespective of whether it is in their client's best interest. More 'big' --using their power.
WHOLESALE RATES
Swap rates today made back what they gave up yesterday - about +1 bp across the whole curve. The 90 day bank bill rate was unchanged at 3.70%.
OUR CURRENCY
Check our real-time charts here. The Kiwi dollar clawed back a little today showing some resilience in the face of the Key+Wheeler assault. The NZD is currently 77.8 USc and 89.6 AUc. The TWI currently sits at 76.3.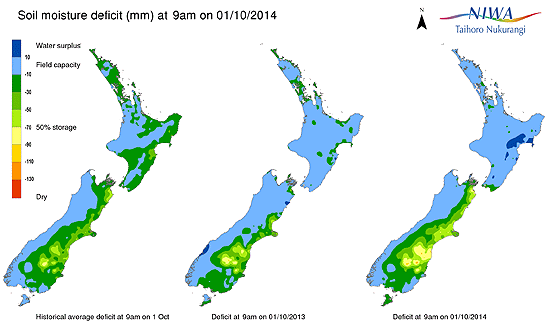 You can now see an animation of this chart. Click on it, or click here.