A review of things you need to know before you go home on Thursday; drama in the interest rate swap markets, jobs lost and gained, factories humming, NZD strengthens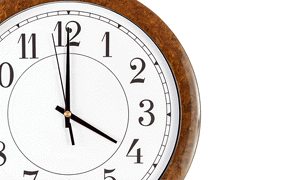 Here are the key things you need to know before you leave work today.
TODAY'S MORTGAGE RATE CHANGES
Housing NZ Corporation cut its one year home loan rate by -4 bps to 5.95% and its 3 year fixed rate by -10 bps to 6.49% today.
TODAY'S DEPOSIT RATE CHANGES
Ethical finance company Prometheus Finance has raised its rates by +25% for terms 1 to 3 years. That makes their one year rate 4.00%.
BACK IN FAVOUR?
Some interesting data out of China today. Foreign direct investment into the country has been waning recently. Analysts were expecting that to continue with a -14% drop year-on-year expected. But the September data out today saw it grow +2% year-on-year. That is a big positive surprise.
NO FALL IN SPRING
Surprising many, todays GlobalDairyTrade auction saw prices rise +1.4% in NZ dollars. But our exchange rate firmed at the same time wiping out all the gain and in NZ dollars overall prices were down -0.4%. There are some anecdotal signs that the worst of the EU-Russia stress is contained with EU farmers reducing output, and rising demand again from China if not other East Asian buyers. This market will be on tenterhooks for the rest of the year, however. Nothing is certain.
NEW PAYOUT ESTIMATE
Still, the payout reduction guesses keep coming for the current season. ASB has cut its forecast Fonterra payout to $5.10 per kg of milk solids from $5.30, the same as Fonterra's. It has a $6.50 forecast for 2015-16.
JOB DEMAND UP
The ANZ Job Ad index strengthened in September - not markedly, but faster than it strengthened in August. That is better than it going the other way.
JOBS CHURN
Fletcher Building's Tasman Insulation is to shut its Christchurch plant, and expand its Auckland plant to a 24/7 operation. That will see 29 positions go in Christchurch, but 11 new positions elsewhere. Fletcher say they have 200 positions company-wide that they can't fill so they expect most affected will be reassigned.
STRONG FACTORIES
Our manufacturers are reporting strong conditions. They have experienced their fourth consecutive increase in expansion levels during September, according to the latest BNZ - BusinessNZ Performance of Manufacturing Index (PMI). The seasonally adjusted PMI for September was 58.1. This was 1.1 points higher than August, and the second highest result recorded so far for 2014. Perhaps the only issue was that this strong result was helped by rising stocks, but most other components we strong as well.
GOVT BONDS SNAPPED UP
Today's $300 mln auction of the NZGS 2027 bond was covered 2.7 times. The yield is an impressive 4.09% given what European and American (and Japanese) government bonds are paying.
WHOLESALE RATES
Domestic swap rates fell between -2 bps  and -7 bps today in a strong flattening trend across the curve. These falls came after even larger declines in benchmark bond yields on Wall Street overnight. The 1-5 curve is now only 38 bps, and the last time it was this flat was November 2008 as we were coming out of inverted rates. This is a big deal. There is now plenty of room for mortgage rate cuts - and sadly, term deposit rate reductions. The 90 day bank bill rate was also lower, down to 3.67%.
OUR CURRENCY JUMPS
Check our real-time charts here. Today the Kiwi dollar rose against the US dollar and is now at 79.9 USc. It is also up strongly to 90.9 AUc and the TWI sits at 77.2.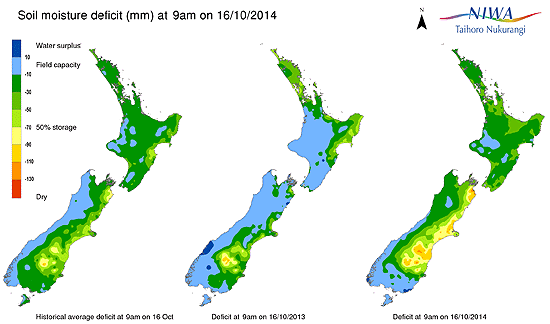 You can now see an animation of this chart. Click on it, or click here.