NZ's stable, if heavily consolidated, financial system creates 'ample scope' for new entrants, RBNZ says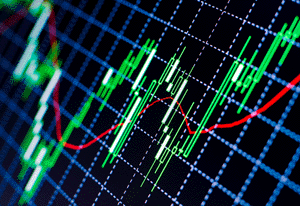 By Gareth Vaughan
New Zealand's stable financial system creates "ample scope" for new entrants to enter the market, Reserve Bank Head of Prudential Supervision Toby Fiennes says, highlighting a 50% increase in the number of registered banks over the last six years.
In a speech given to the NZ Society of Risk Management in Wellington on Thursday, Fiennes also said financial intermediaries can and will be allowed to fail, and said the Reserve Bank estimates the cost of a severe financial crisis would be between 10% and 20% of GDP.
Fiennes said the Reserve Bank is concerned with addressing systemic risk and enhancing the reputation of financial markets, which in turn helps create opportunities for new entrants, products and services.
"Within an overall stable financial system in New Zealand, there is ample scope for new entrants. Over the last six years the number of banks registered has increased by 50%, from 16 to 24. And in just the last 12 months since the insurance legislation came fully into effect, we have welcomed two new insurers to the market," Fiennes said.
But despite these new entrants, which have included the likes of China Construction Bank, Industrial and Commercial Bank of China and Youi, New Zealand has banking and insurance sectors that are among the most consolidated in the world.
Credit rating agency Moody's notes the five biggest banks accounted for 88% of total system loans at March 31, with the big four holding 97% of domestic deposits. And Insurance Australia Group's takeover of Lumley, approved by the Commerce Commission in May, gave it about 50.5% of the overall insurance market, 66% of the home and contents and vehicle insurance market, and 40% of the intermediated insurance market.
List of risks
In terms of risks faced by banks and insurers and therefore the financial system as a whole, Fiennes highlighted natural disasters, asset bubbles, risks from offshore, extreme credit, market or operational losses, and the  "unknown unknown" or a "Black Swan" event such as the Global Financial Crisis.
Fiennes said a stable and fully functioning financial system provides many benefits to the economy such as financial intermediation, credit creation, risk pooling, and liquidity facilitation.
"It also provides an important conduit for the effective implementation of monetary policy. In contrast, disruptions to the financial system which may come in the form of a financial crisis or payments disruptions impose costs such as loss of investor funds and equity, as well as a reduced availability of credit for investment and loss of confidence in the financial system," said Fiennes.
"Such costs can quickly spill over into the real economy reducing investment, output and employment. We estimate that the cost of a severe financial crisis would lie between 10 and 20 per cent of GDP."
'Even a large, interconnected entity cannot expect the Reserve Bank or Government to support it if it fails'
Fiennes also suggested entities including big banks could be left to fail rather than be bailed out.
"Any regime that seeks to avoid failure at all cost is very unlikely to be dynamically efficient. I should be clear that we do not seek to operate a zero-failure regime," Fiennes said.
"Financial intermediaries can and will be allowed to fail. That is part of a healthy dynamic that applies to banks and insurers as much as to non-financial firms. Even a large, interconnected entity cannot expect the Reserve Bank or Government to support it if it fails, nor to make good any losses suffered. Our Open Bank Resolution policy is an important part of this story, allowing authorities to keep a bank open without full taxpayer support."
The Reserve Bank's role is to support market-led risk management, and bolster it where it identifies specific, material threats to the soundness and efficiency of the system, he said.
Fiennes also said "too big to fail" is not a term the Reserve Bank uses. It prefers systemically important. New Zealand has five systemically important banks based on the Reserve Bank's criteria, which are those with New Zealand liabilities, net of amounts due to related parties, of at least $15 billion. The five are ANZ, ASB, BNZ, Kiwibank and Westpac.
"We seek to apply our rules to all entities, rather than just the larger ones, for two reasons. First, competitive neutrality means it is generally desirable to impose equivalent rules on all entities in a particular market. Secondly, specifically defining some companies as "too big to fail" creates moral hazard risks. Too big to fail is not a term that we use," said Fiennes.
"Nonetheless we must account for the externalities associated with failures of banks, insurers or payment systems. For example the failure of one large bank can quickly cause problems for payment systems and for other banks, leading to a collapse of confidence in the system and in banks' ability to honour their obligations. This is why our tolerance for risk amongst these entities is probably even lower than that of their own management."
Moral hazard?
Fiennes went on to note that, in a stance that's unusual among international regulators, the Reserve Bank doesn't conduct on-site reviews.
"We believe this can give rise to moral hazard. Detailed on-site inspections reduce the incentives on management, as well as increasing the possibility that a failure will be seen as a 'supervisory failure' and therefore make government bail-out more likely," Fiennes said.
"We want the regulatory framework to be as lean, easy to use, and cost-effective as possible. This means being responsive to concerns raised by regulated entities and seeking to minimise compliance costs where possible."
This story was first published in our email for paying subscribers on Friday morning. See here for more details and how to subscribe.