A review of things you need to know before you go home on Thursday; FMA warning, massive housing value surge, another housing Accord, expanding dairying, sharp falls in swap rates and the NZD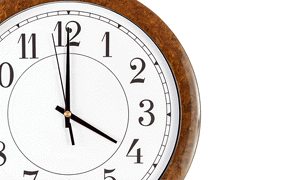 Here are the key things you need to know before you leave work today.
TODAY'S MORTGAGE RATE CHANGES
There were no changes today.
TODAY'S DEPOSIT RATE CHANGES
There were no changes today.
FMA WARNING
The Financial Markets Authority is warning consumers and investors to be wary of cold-calls asking them to buy shares or put their money into offshore firms.
THE AUCKLAND HOUSE VALUE SURGE
Auckland Council has now received the
2014 General Revaluation report
, which shows average residential capital value increases of 34.8% since 2011 (the last revaluation). It also shows increases of 16.2% for commercial property; 15.7% for industrial; 17.7% for lifestyle and 4.6% for rural property. The new values for individual properties will be published online on November 10, 2014
THE MASSIVE SCALE OF THE PROPERTY DISTORTION
The value of our residential housing stock rose +$3.6 bln per month in the three months to June 2014, according to data out today from the RBNZ. That makes it a +$46.8 bln rise in the twelve months to June. There will be little else in the economy showing such dollar growth. That said, it is well down on the +$66 bln growth in values in the year to September 2013. All up, our housing is worth $735.6 bln at June 2014 in this PropertyIQ data.
ANOTHER HOUSING ACCORD
A Queenstown Lakes Housing Accord has been signed between the Government and the local Council to provide an additional 1,300 homes over the next three years.
MORE DAIRYING IN SOUTH CANTERBURY
Fonterra has started the consultation process ahead of lodging consent applications to build two new high-efficiency milk powder driers at its Studholme site in South Canterbury. The proposed investment would bring a significant boost to milk processing in South Canterbury – one of New Zealand's fastest growing dairy regions – with around 9 million litres of additional capacity to help keep pace with rising milk volumes.
NO PRICE PRESSURE
Inflation in the September quarter was low, held down by the tradeables sector. CPI up just 0.3% in the quarter and 1.0% for the year; well below economists' forecasts. The NZ dollar fell on the news because the market now sees the OCR firmly on hold until September 2015. The data does not include the coming drop in fuel costs. And if the dollar stays lower it may bring some tradeable inflation back into play in future surveys.
CHINA FACTORIES STILL EXPANDING
The October
flash China PMI
was out a few minutes ago and that cam in slightly above expectations at 50.4 (50.2 was expected). That is a 3 month high. New orders and new export orders grew, but at a slower rate.
WHOLESALE RATES
Domestic swap rates fell sharply today, down -6 bps across the curve. The low CPI data drove the response. The 90 day bank bill rate was unchanged to 3.68%.
OUR CURRENCY HOLDS
Check our real-time charts here. The low CPI data also undermined the currency, which fell first when the data was released, then further on the China PMI data. It is now at 78.4 USc, which is almost a 1½c drop, down against the Aussie to 89.5 AUc which is a similar drop. The TWI sits at 77.5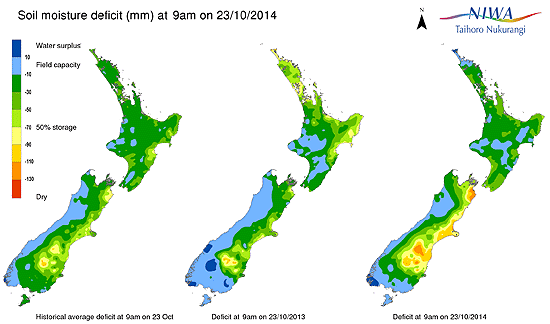 You can now see an animation of this chart. Click on it, or click here.