A review of things you need to know before you go home on Tuesday; rents up 6%; Kiwis spend $6.4 billion on their plastic; Truckometer full steam ahead; no global growth impetus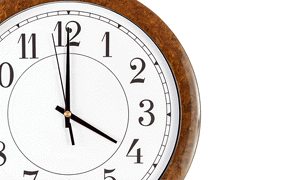 Here are the key things you need to know before you leave work today.
TODAY'S MORTGAGE RATE CHANGES
There were no changes to report today.
TODAY'S DEPOSIT RATE CHANGES
Ditto: no changes today.
NEW MORTGAGE DETAIL
The RBNZ today released some useful analysis of new mortgage lending by borrower type. It shows that in September, first home buyers accounted for only 10% of the value of new lending and they account for about a third of the high LVR lending. Investors are 17% of the market borrowing almost 30% of the value. Only 12% of high LVR borrowing is by investors. More here.
NATIONAL MEDIAN RENT UP 6%
The cost of renting a typical three bedroom house in New Zealand has gone up by over +6% compared to this time last year. The median cost per week across New Zealand for a three bedroom house is $350. In the main centres the median cost per week for a three bedroom house are: Auckland $540, Wellington $472 and Christchurch $450.
KIWI PLASTIC RISKS SUFFERING FROM 'SWIPE OUT'
The latest data from Stats NZ on electonic card transactions shows a +5.9% increase in the number of transactions over last year. There were 124 mln transactions worth $6.4 bln last month. Markets were expecting a +0.5% growth month-on-month but the actual increase was double that. Also today we saw Paymark release their October transaction numbers and this showed an +8% pa increase in transactions with retailers servicing the building and property sector benefiting the most. The Kiwi love affair with debt is evident with credit card transactions increasing by +19.2% compared to the same month a year ago.
NZ ECONOMY MOVING INTO TOP GEAR
ANZ's Truckometer - Heavy Traffic Index, a close match for movements in NZ's GDP, had a solid start to Q4 with a rise of +1.6% in October, building on the September rise of +1.7%. The Light Traffic Index rose for the fourth consecutive month up +1.3%. Previously ANZ's economists saw the Light Traffic Index indicating a moderation in economic growth however this trend has disapated and the data is pointing to future accelarated growth.
NO SIGNIFICANT GLOBAL GROWTH REBOUND
Ratings agency Moody's says to expect lower growth for longer in their latest market outlook. Moody's says global GDP growth is unlikely to rebound significantly in the next two years, as a gradual slowdown in the Chinese economy and structural impediments to growth in the euro area, Brazil and South Africa continue to weigh on economic activity.
ENFORCEABLE UNDERTAKING TO FMA
The directors of troubled property syndicator SPI Group have given enforceable undertakings to the Financial Markets Authority that they will not be involved in raising money from the public for five years and to repay SPI Property Fund investors.
DRIFTING CONFIDENCE
Across the ditch, the latest reading of consumer confidence shows it holding at a modestly positive level. Roy Morgan Research said it was 'drifting'. On the other hand, the same pollster says Aussie business confidence has slipped in the last month. The more widely watched NAB business confidence survey also reported a fall.
WHOLESALE RATES
Domestic swap rates were noticeably higher across the curve. The 2-yr swap rate oddly bucked the trend however showing a small fall. The 90 day bank bill rate is unchanged at 3.68%.
OUR CURRENCY HOLDS
Check our real-time charts here. The NZD slipped a little today. Against the US dollar it is now at 77.6 USc, at 89.8 AUc, and the TWI is at 76.9.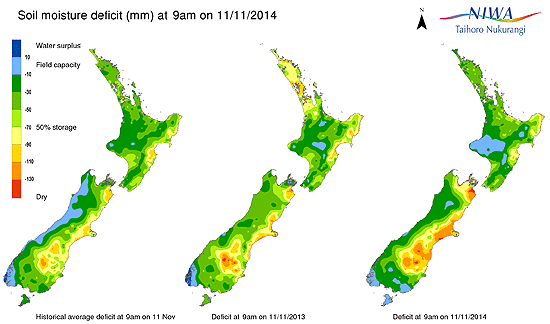 You can now see an animation of this chart. Click on it, or click here.