US unemployment falls, wage growth stalls; US Fed pays huge dividend; China inflation concerns; Aussie investment banks pay bigger bonuses; NZ$1 = 78.3 USc, TWI = 80.1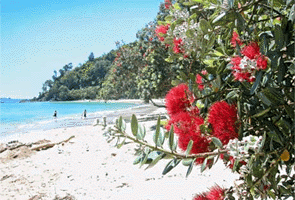 Here's my summary of the key news over the weekend to keep you up-to-date over these holidays.
The latest US jobs numbers are mixed although slightly better than expected. In December their unemployment rate fell to 5.6% while the number of unemployed people fell by 383,000.
The number of non-farm jobs grew by 252,000. In addition, jobs gains for October and November were both revised higher.
At the same time, American hourly earnings growth stalled. This is the data the markets focused on and stocks were lower at the end of last week and bond yields declines yet again.
The US Federal Reserve sent a record US$98.7 billion in profits to their Treasury Department in 2014, largely reflecting higher interest earnings on its big bond holdings.
In China, inflation at the consumer level rose there in December to +1.5%, up +0.1% from November.
But policy makers are more concerned about deflation getting embedded at the producer level. Policy makers are expected to build on their stimulus measures.
In Australia, there are reports that investment banker bonuses will be higher in 2015, pushed up by more and bigger deals.

Low oil prices extended their run over the weekend with the benchmark US price is now just on US$48/barrel and the Brent benchmark is just on US$50/barrel.around New Zealand given their sudden availability.
Gold ended last week higher, now at US$1,220/oz.
The US jobs result pushed the UST benchmark 10yr bond yield lower to 1.96%. One reason yields may be falling is that investors inflation expectations are falling. They reached a 14 year low on Friday. Today the New Zealand rates actually start a little higher with the curves a little steeper. Whether they can hold that following the US moves remains to be seen.
The NZ dollar starts the week at 78.3 USc, against the Aussie at 95.6 AUc, and the TWI is at 80.1.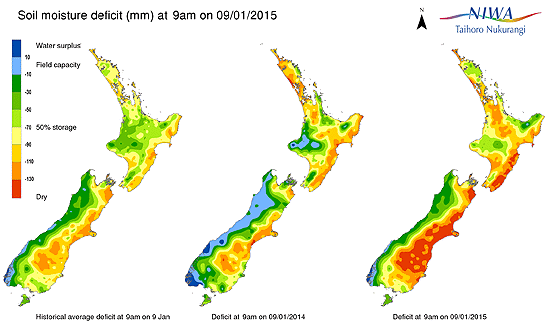 The easiest place to stay up with event risk over the holiday period is by following our Economic Calendar here »