London-based publisher names RBNZ its central bank of the year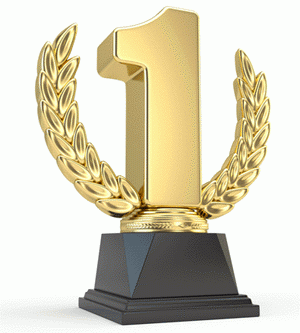 The Reserve Bank of New Zealand has been named Central Bank of the Year by a London-based publisher for cracking down on banks' low equity home loans and increasing the Official Cash Rate (OCR).
Whilst both moves have been controversial domestically, Central Banking Publications, including the Central Banking Journal and CentralBanking.com, says the RBNZ has been the "standout" central bank of the year, gaining its Central Bank of the Year award for 2015, which will be dished out at a London ceremony on March 12.
"The RBNZ was chosen as Central Bank of the Year after successfully using its macro-prudential powers to cool New Zealand's housing market, while becoming the first advanced economy central bank to raise interest rates in the current cycle," Christopher Jeffery, chairman of the Central Banking Awards Committee and editor of Central Banking journal, said.
The judging panel includes members of the Central Banking editorial team, plus ex-central bank governors from the journal's advisory board.
"The 'joined-up approach to monetary and macro-prudential policy, excellence in communication and governance, updated risk management, improved supervision and upgrades to security' at the RBNZ made it the standout central bank in the past year," Jeffrey said.
RBNZ Governor Graeme Wheeler was quoted saying; "I wish sincerely to thank Central Banking. It is an honour for the Reserve Bank to receive this award and humbling to receive such recognition among peers."
"2015 is expected to be another highly challenging year for central bankers. We are likely to see more quantitative easing than at any time since 2011, with associated exchange rate pressures. Markets will closely watch how central banks respond to falling oil prices, developments in the eurozone, Russia and Greece, and the implications flowing from policy signals by the Federal Open Market Committee," added Wheeler.
Reserve Bank of India's Raghuram Rajan was named Governor of the Year in the awards.
RBNZ Chairman Rod Carr said the Reserve Bank's board considers it an honour to receive the award.
"The Bank has worked towards playing its part in steering the economy on a steady path, through recovery from the Christchurch earthquakes, strong but now moderating terms of trade, and despite house price pressures, a weak international environment, and a high New Zealand dollar. At the same time, it has implemented macro-prudential policy to moderate financial stability pressures from the housing market," Carr said.
"The Bank has also taken on broader responsibilities for prudential supervision of insurance companies, and has initiated a programme to enhance the security of New Zealand's banknotes."
Central Banking Publications is owned by Incisive Media and specialises in public policy and financial markets, with an emphasis on central banks, international financial institutions and financial market infrastructure and regulation. Central Banking Publications was founded in 1990. This is the second year of its awards. Last year's Central Bank of the Year award winner i was the People's Bank of China.
The Central Bank of the Year award recognises "a central bank that has demonstrated significant resolve and authority in fulfilling its mandate. Particular attention will be paid to details of pioneering policy efforts and powerful communication supporting the central bank's position."
The RBNZ last year increased the OCR four times - between March and July - by a combined 100 basis points to 3.5%.
Since October 1, 2013 the RBNZ has restricted banks' lending at loan-to-valuation ratios (LVRs) above 80% (where borrowers don't have a deposit or equity of at least 20%) to no more than 10% of total new mortgage lending. This 10% limit excludes high LVR loans made under Housing New Zealand's Welcome Home Loans scheme, the refinancing of existing high-LVR loans, bridging finance or the transfer of existing high-LVR loans between properties, and new residential construction loans.
Remaining within this 10% "speed limit" is a condition of banks' banking registration, or licence, with the Reserve Bank. Banks have remained comfortably below the 10% limit. The first year of the restrictions on banks' low equity residential mortgage lending saw banks' high LVR lending fall by a net $4.8 billion.
In November Wheeler said it wasn't appropriate to ease the LVR restrictions at this time.