Oil price remains in free fall; Chinese trade surprise; Carney sees potential for deflation; Will the ECB's QE actually work? NZ$1 = US77.22c, TWI =77.17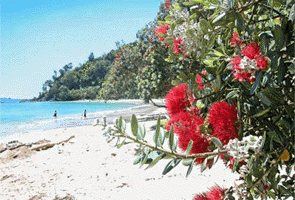 Here's our summary of the key overnight news.
The ongoing theme of falling oil prices continues, with both Brent crude and US crude touching levels not seen since March-April 2009 of below US$46 and US$45 a barrel, respectively. According to Reuters, prices have tanked 60% in the past six months, with Brent down 8% and US crude down 6% this week alone. Bloomberg reports speculation US oil stockpiles will be increased thus compounding a global supply glut, is helping push prices down.
Against this backdrop, US shares fell again and US$21 billion of 10-year US Treasuries notes were sold at a yield of 1.93%, the lowest since May 2013.
Meanwhile, Chinese export growth beat economists' forecasts in December, rising 9.7% to US$227.5 billion, and a drop in imports was also narrower than expected. Economists' had forecast an exports rise of 6%. Imports fell 2.4% to US$178 billion, versus the expected 6.2% fall. China's December trade surplus was US$49.5 billion.
Here's what ANZ's economists had to say about the Chinese trade data.
China's December trade data made for interesting reading with record high iron ore and oil imports as lower prices prompted stockpiling. China oil imports rose by 19.6% month-on-month in December and 13.5% on an annual basis. Brent oil prices plunged 23% in December, supporting strategic and commercial buying. With oil prices at 5½ year lows, two new storage projects for emergency stockpiles could see China place as much as 5-10 million tonnes of crude into strategic reserves by the middle of this year.

Iron ore imports jumped 30% month-on-month to 86.9 million tonnes in December – the highest on record. Seasonal dynamics explain part of the restocking demand, with December and January imports usually quite high. A 7.5 million tonne drop in iron ore port stocks to below 100 million tonnes for the first time since February 2014, together with the rise in imports, suggests underlying demand has also improved.

One of the surprising factors in dairy markets is the drop in prices hasn't as yet stimulated more purchases from China and other emerging (lower income) markets. What this does highlight, however, is that stockpiling can't occur to the same extent as in hard commodity markets because of shelf-life and quality constraints. China already made a large number of purchases of milk powder through the first half of 2014 time and this still needs to be worked through.

With seasonally fresh domestic milk supply lifts into the second quarter, this suggests limited near-term need for milk powder imports. But once we get beyond this and into the second half of 2015 the stockpiles from 2014 should be clear and this is likely to lead to an increase in import demand. This won't save the 2014/15 milk price, but does offer some hope of a decent rebound for 2015/16.
In European news British inflation fell to its equal lowest level on record in December, - 0.5%. Bank of England Governor Mark Carney says deflation is possible in coming months. On the continent Germany has a balanced federal budget for the first time since 1969, and Greece's finance minister says if the leftist party Syriza wins the January 25 snap election the country may have to return €11.4 billion of bank bailout funds. Syriza wants to renegotiate Greece's international bailout and ask Europe to write off a big chunk of the country's debt. The party is consistently ahead in opinion polls.
With the European Central Bank (ECB) expected to announce a massive quantitative easing (QE), or money printing programme on January 22, the Wall Street Journal is questioning the ECB's prospects of breathing life into the eurozone economy.
Here's the Wall Street Journal;
To achieve large results in a bond-purchase program, the ECB has little choice but to opt for buying from a vast array of government bonds. But borrowing costs in these markets are already low, which could limit the program's effectiveness. Germany's 10-year bond yield is just 0.5%, and Spanish and Italian yields are under 2%, despite high debt levels in southern Europe.

In short, while quantitative easing might help overburdened governments, it isn't clear the efforts will filter through to the broader European economy.

"QE is good for the finance ministries and banks in highly indebted countries, but it will not change the medium outlook for economic growth," said Jörg Krämer, chief economist at Commerzbank.

A related problem in Europe is that, unlike central banks in the U.S., U.K. and Japan, there is no single, federal asset to buy. Because the euro area remains a fragmented financial web, the ECB must pick through 19 different public bond markets, each with varying degrees of riskiness, from triple-A German bonds to junk-rated Greek debt. That could dilute the effectiveness of a program.

"It's quite different from doing QE in the U.S.," said Harvard University professor Ken Rogoff. "It would be like Fed buying California or Illinois bonds when they're in trouble."

Economists cite other roadblocks that will hold back the European economy even after a program is launched. That includes the need for governments in France, Italy and other struggling economies to make politically unpopular changes to their labor markets that might encourage employers to hire. Moreover, large government debt burdens in many euro-area economies have led to restrictive tax and spending policies that are holding back growth.

"There is some concern that QE and a cheaper euro will take pressure off to do structural reform," said Timothy Adams, president of the Institute for International Finance and former U.S. Treasury undersecretary for international affairs.

 
The New Zealand dollar is at about US77.22 cents this morning, about A94.69c, and the Trade Weighted Index (TWI) is at 77.17.
You can see details on economic data releases in our Economic Calendar here » 
Our daily subscriber email will return next week. For details, including how to subscribe, see here.