Local Govt NZ releases discussion paper calling for councils to have broader taxing powers to bridge current gap between spending and revenue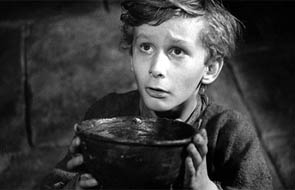 Local Government New Zealand (LGNZ's) has released a discussion paper on council funding methods that suggests central Government fund some projects and that Councils be able to use a wider range of funding mechanisms other than rates, including local income taxes, local expenditure taxes and regional fuel taxes.
The discussion paper followed a 10 month funding review by a LGNZ-convened study group and its release is the first step in a two stage review.
LGNZ President Lawrence Yule said there was a significant shortfall between revenue and spending by councils, given they spend 10.5% of all public expenditure and raise only 8.3% of all public revenue.
"As a result, a growing number of councils face financial challenges at a time when demand for infrastructure and services is greater than ever. Local government is also an important contributor to economic growth but the right incentives and resources must be in place to drive this growth," Yule said.
LGNZ proposed a "principles-based partnership model" with central government that included government considering the costs and benefits of decisions for local communities and co-funding costs where projects had significant national and local benefit.
"The goal is not to increase the overall tax burden for New Zealand, but rather to determine whether a different mix of funding options for local government might deliver better outcomes for the country," Yule said.
"The sustainability of local government funding has become an increasingly important policy issue in the face of demographic and economic change. Some metropolitan councils are having to invest heavily in infrastructure to accommodate growth, while others have to maintain and renew infrastructure in the face of declining populations and funding bases," he said.
"This is alongside increasing community and central government expectations, and increasing impacts from natural hazards and environmental challenges. Earthquakes and flooding events in recent years have highlighted this."
Other types of taxes
Yule said the paper identified options that could sit alongside the current property tax (rates) system that councils depended on.
Options suggested for discussion included local income tax, local expenditure tax, selective taxes, regional fuel taxes and transaction taxes, LGNZ said.
"However, before pursuing fundamental changes to the funding regime, the local government sector needs to assure communities that it is open to innovation in service delivery, to build confidence in the quality of its spending decisions," Yule said.
LGNZ said it would collate ideas and responses in the second stage of the review for publication in a final report.
"It is vital that we raise public and government awareness about the factors contributing to the funding gap. The aim of this process is to identify options and alternatives to complement the funding tools available to councils and provide incentives to stimulate economic growth," Yule said.
"An appropriate funding mix includes the greater use of tools already available to local government, such as the use of prices (user charges) where appropriate and a prudent use of debt for assets that have an intergenerational benefit."