SBS Bank launches growth push through lowest 5yr home loan rate since interest.co.nz's records began in 2001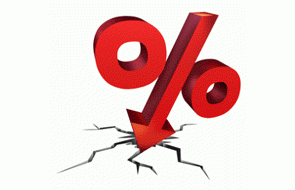 SBS Bank has launched a new market low carded, or advertised, five-year home loan interest rate.
SBS, which is also a mutually owned building society, is offering five-year mortgages at 4.99% per annum, which is the lowest five-year carded rate from a New Zealand bank since interest.co.nz's records began in 2001.
It's also the first carded fixed-term bank mortgage rate under 5% since SBS and HSBC both offered them in mid-2013 for two and three year terms.
The new SBS offer, open from today (Tuesday), is for SBS members (existing customers), plus their family and friends. The bank says the offer will be open for a "strictly limited time."
Under new CEO Wayne Evans SBS is striving to provide its members and owners with more tangible benefits. SBS won't disclose how many members it has, saying the figure is confidential.
Evans recently told interest.co.nz at this stage SBS is focusing on preferential pricing and unique product features rather than the rebates being paid to its members and owners by rival the Co-operative Bank.The co-founder and ex-CEO of the majority SBS owned consumer finance company Finance Now, Evans succeeded Ross Smith, SBS' CEO of 22 years, last August.
"Buying a house is a very significant milestone in people's lives, so we're proud to be able to offer our members and their family and friends the opportunity to benefit from a special rate that is market-leading. We're encouraging our members to spread the word to their family and friends nationwide," Evans said.
The 4.99% offer is available for new lending of more than $100,000 of residential mortgage lending. Borrowers must have either a 20% deposit or 20% equity in their property to take up the special offer.
"This new special home loan rate is designed for new lending over $100,000 (top up, refinance, new). Existing members that introduce eligible family/friends, that results in a new loan of $100,000 or greater will be eligible for the special rate without having to present new lending over $100,000 themselves," SBS says.
Someone becomes an SBS member by becoming a customer by, for example, making a redeemable share investment or taking out a loan.
However, there's a distinction between "member" and "membership interest." A membership interest means: "A share held in the Society, or a loan owing by any member. Subject to certain restrictions, a 'membership interest' entitles a member to vote and to share in any surplus assets in the situation where SBS is wound up." See more about building society membership here in the Building Societies Act.
See all banks' carded, or advertised, home loan rates here.
The current non-rate incentive offers are here.
This is how mortgage rates from the banks compare at 8am Tuesday, March 10, 2015:
| | | | | | | |
| --- | --- | --- | --- | --- | --- | --- |
| below 80% LVR | 1 yr | 18 mths | 2 yrs | 3 yrs | 4 yrs | 5 yrs |
|   |   |   |   |   |   |   |
| | 5.39% | 6.09% | 5.39% | 5.79% | 6.49% | 5.89% |
| | 5.59% | 5.70% | 5.39% | 5.59% | 5.99% | 5.75% |
| | 5.69% | 6.09% | 5.39% | 5.29% | 6.49% | 5.79% |
| | 5.69% |   | 5.39% | 5.55% | 5.99% | 5.79% |
| | 5.99% | 6.09% | 5.39% | 5.89% | 6.49% | 5.99% |
|   |   |   |   |   |   |   |
| | 5.59% | 5.49% | 5.39% | 5.59% | 5.89% | 5.89% |
| | 5.29% |   | 5.29% | 5.29% | 5.29% | 5.29% |
| SBS Bank | 5.59% | 5.74% | 5.19% | 5.49% |   | 4.99%* |
| | 5.70% | 5.80% | 5.35% | 5.60% | 6.40% | 5.85% |
* Members only, otherwise 5.79%
--------------------------------------------------------------
Mortgage choices involve making a significant financial decision so it often pays to get professional advice. An AMP360 mortgage broker can be contacted by following this link »
--------------------------------------------------------------