A review of things you need to know before you go home on Monday; UFB kick along, 10yr passports return, key TPPA vote, Tauranga's huge university project, swap rates and NZD unchanged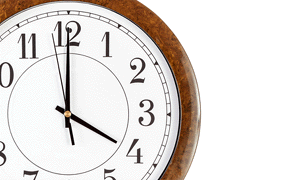 Here are the key things you need to know before you leave work today.
TODAY'S MORTGAGE RATE CHANGES
BNZ and Westpac kicked off the week with mortgage rate cuts. Details are here.
TODAY'S DEPOSIT RATE CHANGES
There are no changes to report today.
FAST DECISION FOR FULL COVERAGE
Broadband and mobile coverage is getting a fast kick-along, even if some eyebrows have been raised on how quickly the law change has been pushed through. Currently 325,000 people can get access to rural broadband. With the new $150 mln commitment through to 2020, the job will rid us of most rural mobile black spots and get full UFB services to key tourist spots. Only Labour opposed the drive. Interestingly, it will open up the ease with which jobs can be done from anywhere in the regions. But will it really stop the drift to Auckland?
FIXED TEN YEAR RATE
From 2016, NZ passports will be valid for 10 years, again. When they are back, the 10-year adult passport price will cost $180 (including GST). But because a child's appearance can change significantly over time, the child passport will remain valid for five years "as is international convention". New 'encouragement' will come with the change to do passport application processing online - so that means you will need to get a 'verified' RealMe accounts set up.
PAST TIME FOR CHANGE
There are only about six weeks left in the open consultation around changing the flag. The current flag was adopted in 1902 and the real New Zealand has changed completely since then. We are no longer a colony and we should expect our flag to reflect the independence and confidence we have built for ourselves. I hope the 'conservatives' fail to block change. I'm with the Prime Minister on this one (not often I say that).
HALF WAY
The US Senate has voted 62 to 37 with bipartisan support to give the US President 'fast track' authority to negotiate both the TPPA and the big trade deal with the EU. That is half way. The final approval needed is from the US House of Representatives. That might be a closer run thing.
TAURANGA TO BE A UNIVERSITY TOWN
A new University of Waikato campus in central Tauranga is on track with commitments of key land and at least $30 mln in cash signed up today. All up it is a $96 mln project.
WHOLESALE RATES STABLE
Wholesale swap rates moved very little today. The 90 day bank bill rate is unchanged at 3.49%. Government bond yields were unchanged as well. Direction from offshore will be absent tomorrow as well as New York will be on holiday (and London may be also).
NZ DOLLAR REVERTS
The New Zealand dollar has wobbled in quite a wide range today settling back to where it opened. As of late this afternoon it is at 73 USc, 93.4 AUc, 66.5 euro cents, and the TWI-5 is at 77.1. Check our real-time charts here.
You can now see an animation of this chart. Click on it, or click here.