A review of things you need to know before you go home on Wednesday; mortgage approval levels surprise, another PPP road, Westland Dairy optimistic, swap rates down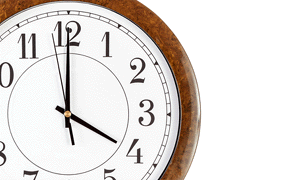 Here are the key things you need to know before you leave work today.
TODAY'S MORTGAGE RATE CHANGES
The Cooperative Bank dropped its six month fixed rate to 5.59% matching most of the main banks. TSB Bank has cut all its standard fixed mortgage rates but left it's 'special' unchanged.
TODAY'S DEPOSIT RATE CHANGES
There are no changes to report today.
NO LET UP
Last week's mortgage approval values came in +18% above the same period a year ago reflecting strong value demand that has not slackened since the March selling season. And for the first time since July 2013 volumes are now higher that the same period a year ago.
ANOTHER PPP ROAD
Cabinet today approved the the construction of the Pūhoi - Warkworth Highway that will connect Northland and Auckland on a PPP model, like the Wellington Transmission Gully project. Doing it this way will shave about two years off the project, it is expected, compared with a traditional NZTA process (that is, if there are private bidders). The estimated cost is $760 mln for 18.5 kms.
PRESSURING FONTERRA?
Westland Dairy company announced today their 2015/16 forecast payout at $5.60-$6.00/kgMS, up from their 2014/15 rate of $4.90-$5.10. And they have raised their advance payment to $4.40 from $3.85. Tomorrow morning we will get the equivalent Fonterra details. The payout history for all dairy companies is here. Westpac is picking the Fonterra price will be $5.70.
MORE PEER-TO-PEER PLATFORMS
A second peer-to-peer platform has been approved by the FMA. LendMe says they are targeting a beta launch in 6-8 weeks and a full launch some time after that. They will specialise in secured lending. They will join Harmoney who is currently the only NZ approved working platform.
POPULAR LOCALLY
The Chinese renminbi (Yuan) is now the top currency to do business with China for Asia/Pacific countries accounting for 31% share compared to 7% in April 2012. On a worldwide basis the yuan is used in only 2% of transactions however, compared with the USD's 45% (and rising), the EUR's 27% (and falling). The NZD hits this list at 0.38% (and rising marginally).
CHINA CONFIDENCE HOLDING
Chinese consumer confidence was steady in May. There was a decline in optimism for future business conditions that was offset by an improvement in consumers' willingness to spend.
WHOLESALE RATES DOWN
Reflecting overnight softness on Wall Street, local wholesale swap rates moved lower today in a flattening bias. The 90 day bank bill rate is also down -2 bp to 3.46%. Going the other way, Government bond yields were up +2 bp across the board.
NZ DOLLAR LOWER
The New Zealand dollar fell with many other currencies after the US dollar rose strongly on Wall Street. As of late this afternoon the lower rates have held from where they started this morning and are now at 72.5 USc, 93.6 AUc, 66.6 euro cents, and the TWI-5 is at 76.8. Check our real-time charts here.
You can now see an animation of this chart. Click on it, or click here.