A review of things you need to know before you go home on Tuesday; ANZ cuts TD rates, matches mortgage rates, raises personal loan rates, terms of trade improve, Fonterra pays 13% more in Australia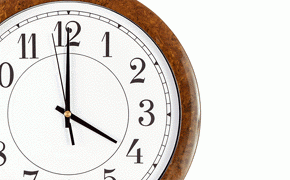 Here are the key things you need to know before you leave work today.
TODAY'S MORTGAGE RATE CHANGES
ANZ cut its one year standard rate to 5.39% from 5.59%. The new rate is more in line with what it's rivals offer. It is also the same rate as their two year 'special'.
TODAY'S DEPOSIT RATE CHANGES
ANZ also announced term deposit cuts that will take effect tomorrow. These range from -25 bps for 30 and 60 day terms down to -10 bps for 5 years terms. The new rates make the ANZ the stingiest in the term deposit market. They also announced -25 bps cuts to their Serious Saver account and similar cuts to other at-call savings accounts. Late in the day, the Cooperative Bank has also cut rates.
NO LET UP
Unheralded, ANZ have raised their Personal Loan interest rates by +2%, upping their <$10,000 rate to 18.95% and the >$10,000 rate to 17.95%. These changes will make peer-to-peer platforms seem an even better deal for borrower with good credit.
TERMS OF TRADE IMPROVE
Some reviewers thought today's release of the March trade price indexes (here and here) represented a 'dead cat bounce', others a 'brief detour'. Others were less harsh. This is what ANZ said: "Unless New Zealand's commodity export price index takes much more of a turn for the worse, we'll be talking about an all-up correction in the nation's goods terms of trade of around 8%, from a 41-year high mid last year leaving them stronger than they were in mid-2013. That's not the end of the world, and certainly not for the NZ economy."
87% KIWI
Fonterra announced a New Zealand 2014/15 final payout last week of $4.40/kgMS and $5.25/kgMS for the 2015/16 season. But unreported here, Fonterra announced it will pay its Australian suppliers AU$5.54/kgMS. At the exchange rate when the announcements were made, that is equivalent to $5.94/kgMS - or +13% more for their Australian suppliers.
REVIEWING THE REVIEW
The Law Commission recommended that NZ Trust law be updated. The Government is proceeding with a new review of the Commission's review. It is recommended you don't hold your breath on this one, although it is "on the Agenda' now.
WHOLESALE RATES UP
Reflecting overnight rises on Wall Street, local wholesale swap rates moved higher today by +1 bp. But the 90 day bank bill rate is down -1 bp to 3.46%.
NZ DOLLAR HOLDS
The New Zealand dollar is holding above 71 USc after its sharp fall over the weekend. As of late this afternoon the lower rates have held from where they started this morning and are now at 71.1 USc, 93.1 AUc, 65.1 euro cents, and the TWI-5 is at 75.9. Check our real-time charts here.
You can now see an animation of this chart. Click on it, or click here.